Over $6 Million on the 'High Stakes Poker' Table and Andrew Robl Wants it All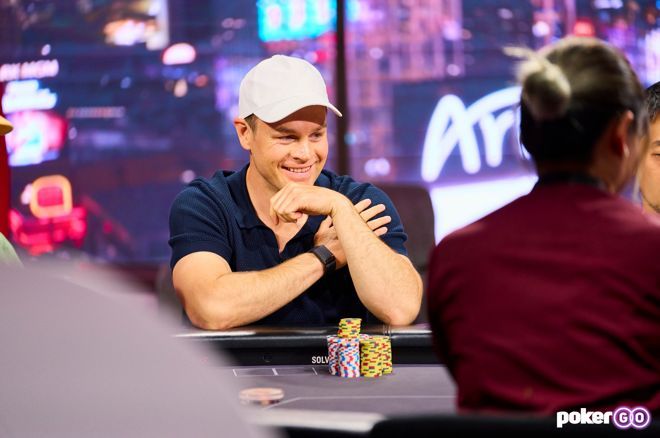 Andrew Robl had over $2 million in his stack when Episode 5 of High Stakes Poker Season 11 began, and he was hungry for more.
The episode aired Monday night on PokerGO, and it was another worthwhile watch. Robl wasn't the only player with a huge stack at the start as two others — Rob Yong and Rick Salomon — each had over $1.1 million in front of them.
Jean-Robert Bellande, who made a controversial fold last week, also had a seat in the game, as did Charles Yu of Hustler Casino Live fame and Ferdinand Putra. The starting stacks at the beginning of Episode 5, totaling just over $6.1 million, were as follows:
| Player | Chip Stack |
| --- | --- |
| Andrew Robl | $2,286,000 |
| Rob Yong | $1,460,000 |
| Rick Salomon | $1,158,000 |
| Jean-Robert Bellande | $620,000 |
| Charles Yu | $488,000 |
| Ferdinand Putra | $406,000 |
Salomon Faces Tough Early Decision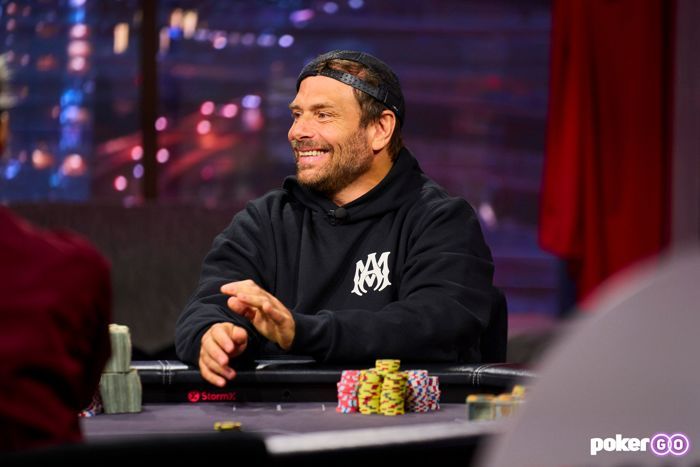 It took no time for the action to begin during Episode 5. In the first hand, with a $4,000 straddle on, Salomon limped with K♣Q♦ before Bellande, who was on the button, made it $25,000 with 8♠7♠. Robl, in the small blind, went for a three-bet to $100,000 with just 6♠5♣, which forced Yong, in the straddle, to fold pocket jacks, but not JRB.
The heads-up flop came 10♥7♥Q♣, not exactly what either player was looking for. Robl, with six-high and no draw, opted to check it over to his opponent who bet $125,000 and took down the first pot of the episode.
Two hands later, Robl wasn't messing around when he three-bet to $60,000 with K♦K♣. Putra, on the button, called with 9♠9♥, and then Salomon, in the big blind, bumped it up to $260,000 with A♥K♥. With the action back on Robl, the high roller moved all in. Putra folded and Salomon decided to save his remaining $900,000 stack by folding the inferior hand.
JRB Runs into the Nuts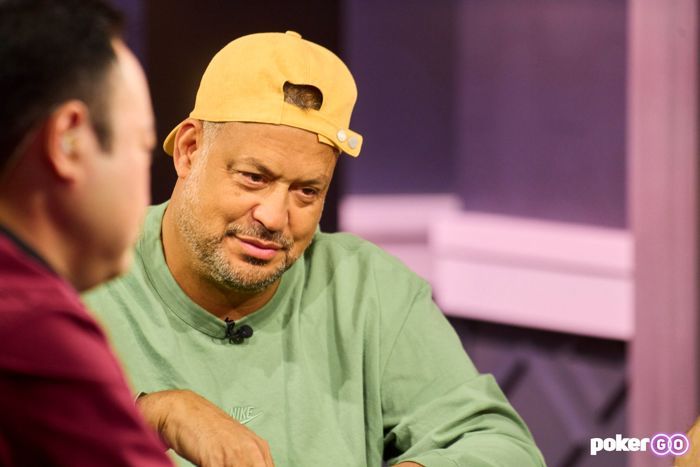 Last week on High Stakes Poker, commentator Nick Schulman said Bellande made one of the worst folds in the show's history. In Episode 5, his timing was again off in a costly hand against Yu.
From an early position, JRB made it $10,000 with 10♣7♣, and received calls from Salomon's 7♥6♦ in the big blind and Yu's Q♣10♦ in the straddle. The flop ran out 9♣K♦7♠ and action checked to Bellande, who fired out a bet of $20,000 with bottom pair.
Yu was the only player to call before the J♣ on the turn completed his straight draw. But it also gave Bellande a straight flush draw. With the nuts, Yu checked and then raised a bet of $60,000 up to $215,000. Bellande couldn't find a fold and decided to gamble by calling to see the river card, which was an unhelpful 9♦. Both players checked, and Yu took down a $503,000 pot.
Bellande would quickly turn things around with pocket kings all in preflop against the pocket queens of Salomon in a $631,000 pot. The aggressive high-stakes poker players opted to run the board out twice, both of which went the way of the best preflop hand.
Moments later, on a board of 9♦2♦J♠Q♠5♦ and $83,000 in the pot, Robl went for an over bet bluff of $150,000 with A♣K♦. Bellande was in a tough spot with Q♥10♦ but was able to make an impressive call.
"Flush," Robl told his opponent, which caused Bellande to muck his cards.
Robl then admitted he was just joking and personally pushed the pot in JRB's direction.
Putra Cracks Pocket Kings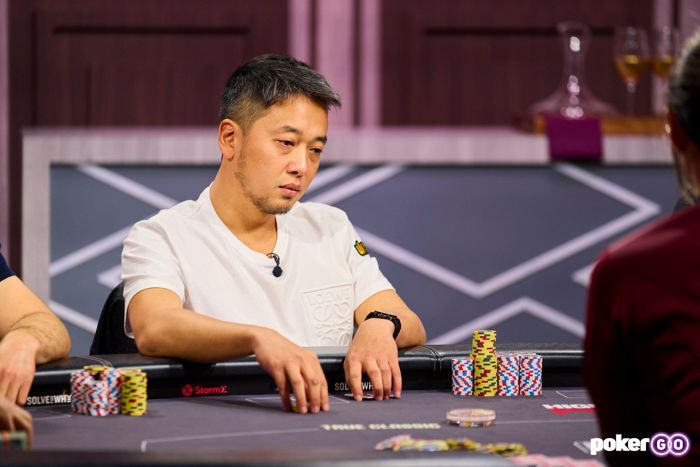 Salomon took the biggest bad beat of the night when his K♠K♥, on a flop of 2♥2♦7♦, was out-drawn by Putra's A♣2♣. The turn 10♥ didn't scare Salomon away, so he bet out $200,000 before his opponent put him all in for another $152,000. They agreed to run it twice, and neither river was a king.
Putra took down the $893,000 pot, the largest and final hand of the show. Five players were sitting on $1 million or more when the episode concluded, including Robl with over $2.2 million.
Watch Eric Persson Put on a Punting Clinic
Episode 6 of High Stakes Poker Season 11 will air next Monday (September 11) at 5 p.m. PT on PokerGO.
Past High Stakes Poker Season 11 Episodes
Check out our past recaps from Season 10 of High Stakes Poker on PokerGO:
*Images courtesy of PokerGO/Antonio Abrego