Live! Casino & Hotel Philadelphia the Perfect Spot for PokerStars Summer Series
The PokerStars Summer Series is in the midst of its third and final event in what has been a successful series thanks in large part to the host venue, Live! Casino & Hotel Philadelphia.
On Friday, Day 1b took place with 131 entrants in Event #3, $2,200 No-Limit Hold'em. That came one day after the tournament attracted 95 players for Day 1a, bringing the prize pool up to $440,000, just $60,000 short of the $500,000 guarantee. No, there won't be any overlay in this event as Day 1c on Saturday should be massive and could bring the prize pool close to or over $1 million.
PokerNews has been on-site live reporting the entire Summer Series, PokerStars' return to live poker in the United States, and will do so throughout the finale, right up through the final table on Sunday.
Host Venue Has it All
When it comes to amenities poker players desire, Philly Live! has it all. Comfortable and clean hotel rooms — check. Spacious poker room — check. Plethora of dining options — check. Sportsbook — check. Close proximity to entertainment outside the casino — check.
"The water pressure in the showers is seriously a reason in itself to play poker here," one poker player said of their favorite part about Philly Live!
The casino, which boasts a FanDuel Sportsbook within steps of the card room, has 2,100 slot machines, 200 luxury hotel rooms, table games, a steakhouse, and plenty of grub for those who don't want to pay an arm and a leg to eat.
If all that isn't enough to keep you inside the casino all day, Philly Live! is just steps away from most of Philadelphia's major sporting events, including Citizens Bank Park, home to the Philadelphia Phillies, a Major League Baseball team. You even have a great view of the casino from most seats at the ballpark.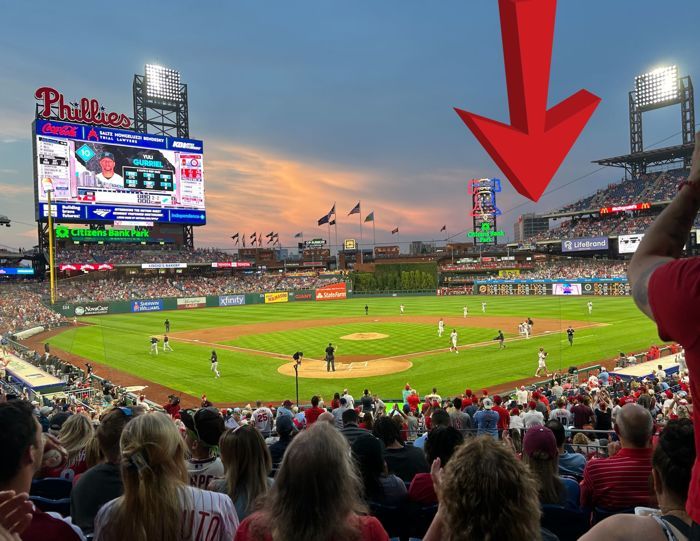 The Phillies and Eagles games, which take place at nearby Lincoln Financial Field, bring in many players to the casino and poker room after games. It's a great location for a casino, not only for the main casino, but also the poker room, which benefits from the massive crowds sporting events draw.
It's important for a host venue to provide more than just a bunch of poker tables and dealers for the players in any major event, whether it be a PokerStars-sponsored series such as this or the World Series of Poker (WSOP).
Poker players want somewhere to drink and blow off some steam after busting from a tournament. They want a quality meal to keep them fueled throughout the tournament, perhaps a spot to lay down some cash on a ballgame, and a comfortable room to relax in at the end of the night.
Those perks are key to pleasing tournament players, especially those who traveled to the venue to play. At Live! Casino & Hotel Philadelphia, players have all the amenities and entertainment options on-site and within walking distance they desire, and it makes for a perfect location for the PokerStars Summer Series.
Follow Continued Coverage of the PokerStars Summer Series