Are Your Ready for Poker's Spring Break? Adam Pliska Talks WPT Voyage Cruise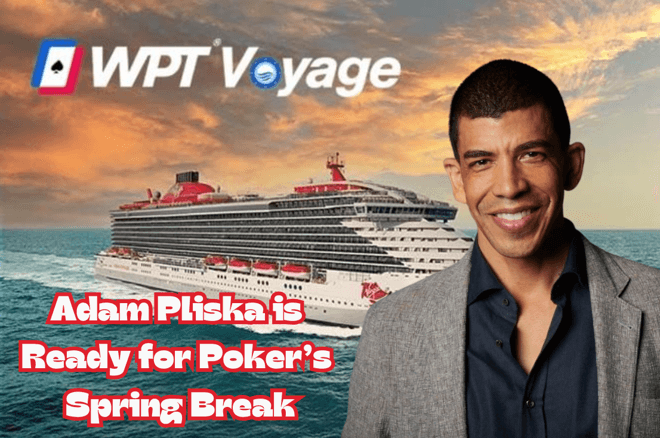 Table Of Contents
From March 31-April 6, 2024, the World Poker Tour (WPT) will take over an entire Virgin Voyages cruise ship – the 1,400-cabin Valiant Lady – for a six-day poker festival that features $1.5 million in guarantees, including a $5,000 buy-in, $1,000,000 GTD WPT Main Event.
It's called the "WPT Voyage" and it is likely to be one of the most fun and unique poker tournaments in quite some time. The Main Tour stop will be filled with fun activities both on and off the felt, and will include some of the biggest names in the game including WPT Ambassadors such as Brad Owen & Andrew Neeme, WPT commentators Tony Dunst & Vince Van Patten, and even the one and only Phil Ivey!
PokerNews recently spoke with WPT President Adam Pliska to get more details on WPT Voyage, including how it came to be and what players can expect.
Click here to read about the WPT World Championship!
Q&A w/ Adam Pliska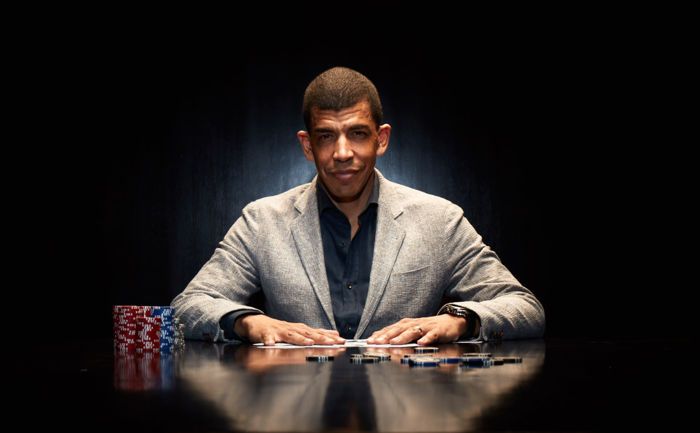 PokerNews: When and how did the idea for a WPT and Virgin Voyages relationship come about?
Adam Pliska: While on Necker Island attending a pro-am tennis event, I struck up a conversation with Richard Branson. Our chat moved toward Virgin Voyages and how they were shaking up the industry with their game-changing initiatives, something the World Poker Tour has always strived for. I mentioned to him that WPT has done poker cruises in the past, and he responded with 'Why don't you do the cruises on Virgin Voyages?'. The more we talked the more we realized how much our brands aligned, offering one-of-a-kind experiences and elevated service while redefining expectations… It was like it was meant to be.
Did you get the opportunity to take some cruises and check it out?
Yes, I did attend Richard's birthday cruise where he kindly invited me to some of his celebratory activities on the Scarlet Lady and it was truly an eye-opening experience. It was like I was staying at a boutique hotel at sea. Virgin Voyages 18+ policy meant the dining, entertainment and ambiance was completely geared towards adults, which was refreshing. Also, I loved the unique eateries across the ship as opposed to large dining halls and buffets usually seen on a cruise.
WPT Voyage vs. WPT at Sea – What's the Difference? Here's Everything You Need to Know
There are other poker cruises out there. What separates WPT Voyage?
While most poker cruises only represent a small portion of the overall passengers, WPT Voyage will be taking over the entire ship. With Virgin Voyages winning so many of the major cruise awards, not only will we be sailing on one of the best cruise ships in the world, we will be adding on a full WPT poker festival with 80 tables, 20 tournaments and cash games at all limits. The combination of our poker and the already amazing entertainment and dining on Virgin Voyages, will be what sets us apart.
Likewise, many years ago some major poker tournaments took place on cruise ships, but it has been a long time. What inspired you to do WPT Voyage?
WPT has journeyed on a few cruises in the past, but Virgin Voyages truly provided the inspiration this time around. We love bringing the poker community together in unique ways and Virgin Voyages is about as unique as it gets.
We've long called the WSOP "summer camp" … would it be accurate to say what WPT is doing with VV is sort of like poker's spring break?
Absolutely! We see WPT Voyage as a prominent reunion opportunity for the poker community. With the party atmosphere and time of year we'll be sailing, spring break is a perfect way to put it. Only it will be the adult-Luxury version of spring break.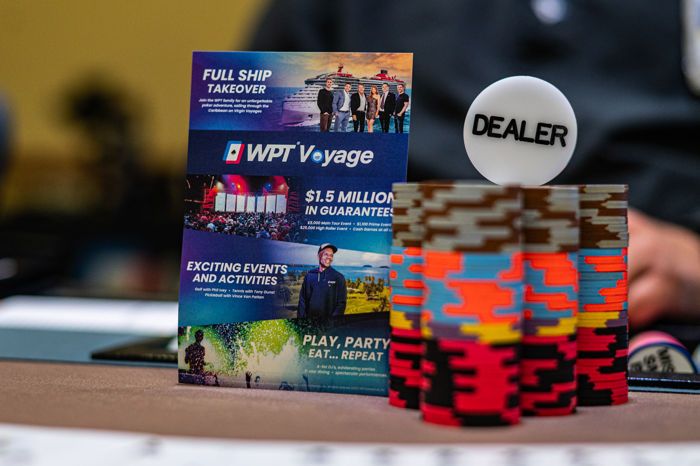 The WPT World Championship seems to be on everyone's mind when it comes to the WPT, but the WPT Voyage will be just a few months later. Are there any plans to raise awareness (i.e., promotions, giveaways, etc.) for the WPT Voyage during the WPT World Championship?
Since we broke the news, there has been ongoing promotion of WPT Voyage, including WPT Passport rewards for players to win their way onto the ship. ClubWPT hosts Sail Away Saturdays every week and will continue this satellite series through November. During the WPT World Championship festival at Wynn, there will also be plenty more promotion and giveaways, but those will have to remain a surprise for now.
For those who book a cruise to play poker, what's one recommendation you have for them in regard to what they might consider doing when they're not playing poker?
There will be an abundance of activities available to players when they are not competing on the felt. Virgin Voyages has some of the most entertaining and immersive shows I've seen on a cruise ship. There is an amazing top-deck pool area, fully equipped workout facilities, and a wonderful spa. When docked in Grand Cayman, there will be a pickleball event with Vince Van Patten, golf tournament with Phil Ivey & Matt Savage, and a tennis event with Tony Dunst.
More Details on WPT Voyage?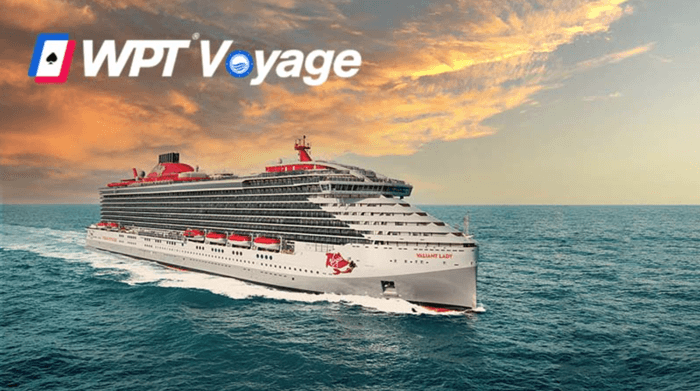 The cost of the cruise varies depending on cabin, number of guests, etc., but had a general range of $1,300-$5,300 per person (does not include tournament buy-ins).
There will be more than 80 poker tables on board, and not only will there be cash games of all stakes and varieties, but there is a full tournament slate planned. The WPT has confirmed that the following tournaments will take place:
$1,100 WPT Prime ($500,000 GTD)
$5,000 WPT Main Event ($1,000,000 GTD)
$10,000 High Roller
$25,000 Super High Roller
$1,100 Pot-Limit Omaha
Other planned tournaments with buy-ins ranging from $150-$660 include satellites, PLO, Ladies Event, Tag Team Event, Heros Tournament, Omaha 8, Nightly $150, and more.
The WPT Voyage will surely attract some of the biggest names in poker, and of course, the WPT family will be on board including hosts Tony Dunst & Vince Van Patten, Lynn Gilmartin, Brad Owen & Andrew Neeme, and many more.
While poker is the main attraction, there are plenty of other things to do on WPT Voyage including endless entertainment, a plethora of drink and dining options (more than 20 boutique restaurants are on board), private karaoke rooms, an on-board tattoo parlor, pub games & trivia nights,
The cruise will sail from Miami on March 31, 2024, with stops in Grand Cayman and Bimini, Bahamas. While docked, poker will be on hold but sailors will have the opportunity to get off the ship and participate in a wide variety of land and sea-based excursions (think snorkeling, cultural tours, and more). There will also be poker-specific activities such as a golf tournament in Grand Cayman hosted by WPT Executive Tour Director Matt Savage, a pickleball tournament hosted by Vince Van Patten, and a Player Party.
Here are some other quick hitters to know about WPT Voyage:
Sailors must be age 18+ to set sail (in other words, no kids allowed on Virgin Voyages)
You must have a valid passport with an expiration date at least 6 months after the voyage end date.
There will be a massive player pool party at Bimini Beach Club, which is the ship's private beach area on the island. PokerNews has been there and trust us when we say it's sure to be one of the most epic player parties in the history of poker, no exaggeration. Rumor has it that world-class DJs will be fueling the festivities.
Pickleball Cayman, which features 12 covered courts and 8 uncovered courts, will host the Vince Van Patten Pickleball Invitational, while in Grand Cayman. There will be Pickleball lessons for beginners, fun challenges with amazing prizes, tournaments for all skill levels, and money challenge matches.
More WPT Voyage announcements are coming. Don't be surprised to see some big names, such as WPT Ambassador

Phil Ivey

, get involved someway, somehow.
Water and non-alcoholic drinks are included, but alcohol will cost extra. You can either take advantage of a prepaid drink package or simply purchase the drink while on board. The good news is the drink prices are extremely reasonable (cheaper than most places in Vegas in fact).
Tipping is included in the cost of the cruise, except with your poker dealers of course, always be sure to tip them.
If you plan to go and want to book connecting cabins with friends, you'll need to book early as there are a limited number available.
Sailing Itinerary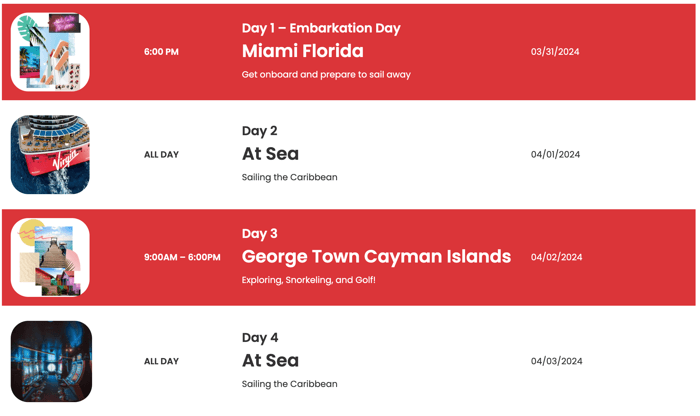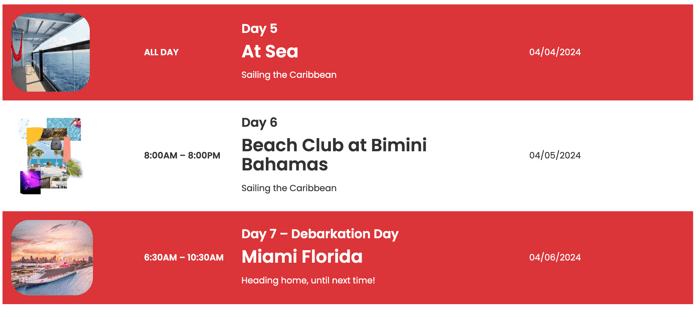 Players interested in attending the WPT Voyage events must book through WPTVoyage.com. Another way to lock in your spot on the WPT Voyage is through satellite tournaments occurring at the WPT at Sea Poker Room on Virgin Voyages' Scarlet Lady.
Executive Editor US, PokerNews Podcast co-host & 2013 WSOP Bracelet Winner.