EAPT Main Event Winner Credits A Strategy Of "No Skills, Just Luck"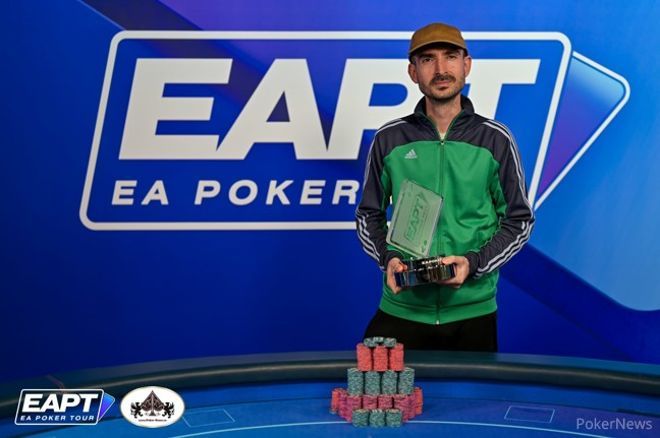 Table Of Contents
For its first stop ever in Bucharest, the heavy Eurasian Poker Tour trophy will stay in the country, as Romania's Ionut Voinea managed to win the EAPT Bucharest €560 Main Event.
At the 888poker Room, he explained he "ran pure". A statement confirmed during the heads-up phase of the game, where he quickly doubled up then won the €36,000 first-place prize just a few hands later.
Voinea triumphed over 486 entrants, and especially over Sebastian Ionita, who finished second for €24,700. Gheorghe Butuc took the third place (€17,200) and Cristian Puscas took fourth (€12,750).
On top of their cash prizes, the top four finishers also earned a package worth €5,000 for the EAPT Grand Final in Cyprus next fall. Overall, the tournament generated a prize pool of €223,560, which surpassed the €200,000 guarantee.
EAPT Bucharest €560 Main Event Final Table Results
| Place | Player | Country | Prize |
| --- | --- | --- | --- |
| 1 | Ionut Voinea | Romania | €36,000* |
| 2 | Sebastian Ionita | Romania | €24,705* |
| 3 | Gheorghe Butuc | Moldova | €17,200* |
| 4 | Cristian Puscas | Romania | €12,750* |
| 5 | Alexandru Mitracu | Romania | €9,300 |
| 6 | Cristian Rajala | Romania | €7,100 |
| 7 | Vlad Murgulet | Romania | €5,700 |
| 8 | Cristian Sandu | Romania | €4,650 |
| 9 | Iulian Dragan | Romania | €3,785 |
*€5,000 EAPT Grand Final Cyprus package added
Winner's Reaction
"I'm tired, but I'm glad," Ionut Voinea briefly said when PokerNews asked him about his first reaction after he won.
However, he was a bit more talkative when he recalled the start of his tournament. And what a start it was—he finished Day 1 as the overall chip leader.
"I had a good end to Day 1c," Voinea explained. "However, Day 2 was so-so because I was pretty much card dead." The evolution of his stack can attest to that, as he started Day 2 with 826,000 chips and ended it with 1,045,000, not much more.
8 Stories That Will Give You Insight Into EAPT!
He was a card-dead player who still managed to reach Day 3 and the final table. It was from this point that he started running "super super good," eliminating two players and securing a big double-up with kings against Butuc's queens when three players remained.
"For the first fifty hands, maybe, nobody busted. But then, it lasted forty hands until the end, and I ran 'pure'. I just put the chips in, and the chips came back to me with interest. That's what I had to do; I'm just a lucky guy."
A technique of "no skills, just luck" that brought him to the top of the tournament, and perhaps already expecting more? "There are a bunch of options, but I'll most likely go to the WPT World Championship in Las Vegas in December." He claimed a €5,000 package today for the EAPT Grand Final in Cyprus next fall, "where he plays regularly," with a chance to lift a second EAPT trophy.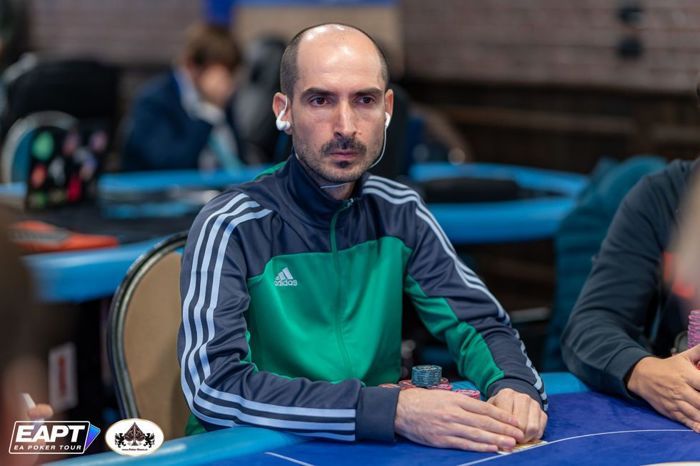 Action of the Final Day
Eighteen players came back on Day 3 of the EAPT Bucharest Main Event, but Bogdan Trifanescu's dreams of victory quickly came to an end as his kings were cracked by ace-queen.
He was followed at the cashier by Andrei Iordache, who couldn't escape from a three-way all-in. Silviu Baltateanu was also squeezed between two players when he moved all-in and was eliminated in 14th place.
After Cosmin Dima (13th - €2,900) and Razvan Paduraru (12th - €2,900) were sent to the rail as well, two more eliminations were needed to reach the final table. For an hour, nobody moved. But within just a few minutes, Andrei Nodea (11th - €3,275) and Florentin Constantin (10th - €3,275) let go their last chips, allowing their nine tablemates to gather at the final table of the tournament.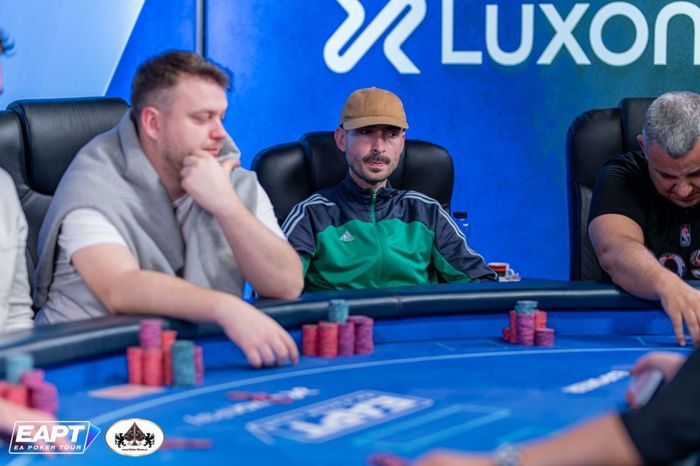 Patience was key at the beginning of the final table, as very few boards were seen in almost two hours. But once Iulian Dragan lost a flip to finish in 9th place (€3,785), the pace of eliminations quickened, with the shortest stack of all, Cristian Sandu, taking 8th place (€4,650) and Cristian Rajala ending up in 6th place (€7,100).
In between their eliminations, Vlad Murgulet could have hoped for more as he was second in chips at the beginning of the final table. However, he ran into Voinea's trip jacks before losing the rest of his chips a few hands later (€5,700).
Thanks to a river which turned his pair of sevens into a full house, Day 3 chip leader Butuc cracked Alexandru Mitracu's kings to be the first player with more than 10,000,000 chips. But after Cristian Puscas was eliminated in 4th Place (€12,750), he lost almost all his stack because of Voinea who doubled through him. Ionita scooped the rest with a straight to find himself in heads-up against Voinea, both of them having even stacks.
The last duel went only one way, with Voinea quickly doubling up with ace-queen against jacks, then winning the tournament with kings against ace-king.
This concludes PokerNews coverage of EAPT Bucharest, but be sure to check out our live reporting hub for more live coverage around the poker world.