First Look! Las Vegas F1 Oracle Red Bull Racing Car Features PokerStars Wheel Covers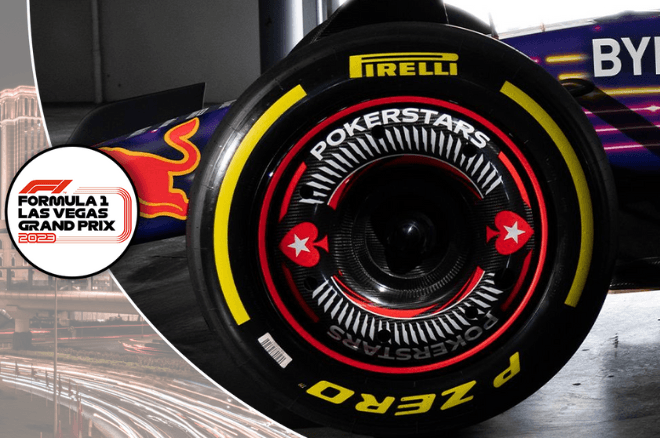 With the long-anticipated F1 Las Vegas Grand Prix set for this weekend, PokerStars and Formula 1 juggernaut Oracle Red Bull Racing (ORBR) are about to embark on the next chapter of their successful partnership, and both poker- and F1 racing fans are in for a treat.
Last night, at the famous Omnia nightclub in Caesar's Palace, ORBR revealed the first glimpse with a ceiling (and jaw-) dropping event that unveiled a fan-designed, neon-lighted version of the RB19 car to the audience, and it's a doozy.
https://twitter.com/ESPNF1/status/1724706736001421496
Unique Wheel Covers Featuring PokerStars
As part of its ongoing partnership with Oracle Red Bull Racing, the car has been fitted with unique PokerStars-branded 'Poker Chip' wheel covers, which will debut alongside the fan-designed livery this weekend as the world's most popular racing extravaganza will spin past all the iconic landmarks at the heart of Sin City.
The red and white design, made by ORBR fan Lindsay Palmer, encompasses the look and feel of a poker chip and features the iconic PokerStars Red Spade.
Throughout the year, the special chip design was integrated within PokerStars x Oracle Red Bull Racing content, merchandise, and assets, as the promise of an incredible Las Vegas experience was rewarded to fans throughout the year via the Red Spade Pass-promotion.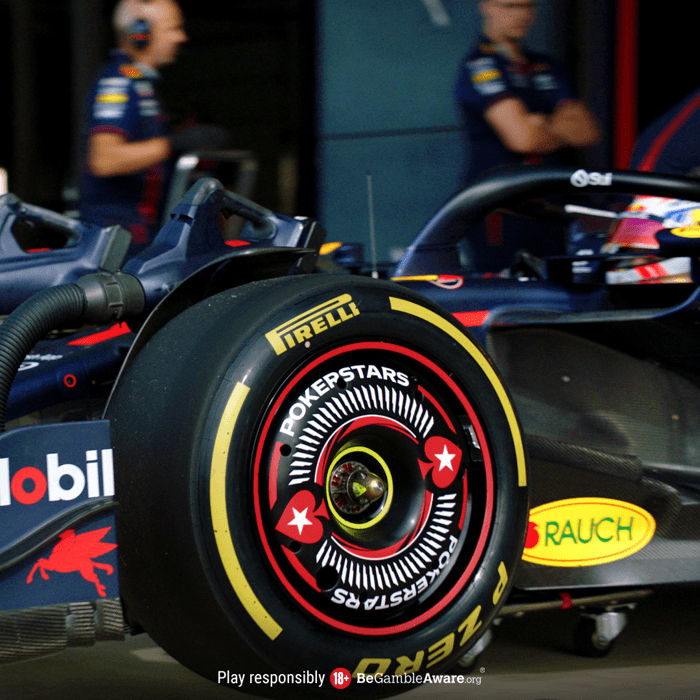 Get a first-hand account of what a Red Spade Pass Experience looks like
Needless to say, the upcoming weekend will form the pinnacle of the PokerStars x Oracle Red Bull Racing partnership for this season, and Rebecca McAdam Willets, Director of Partnerships & Public Relations at PokerStars, couldn't be more thrilled for the upcoming spectacle.
"We're honoured to be the first to feature on the team's wheels and such an iconic part of a very special livery for the inaugural race in Las Vegas. Our wheel reveal marks the pinnacle of our efforts this year to excite and reward fans and customers, and we're super excited to physically share such an iconic piece of racing memorabilia with our community," she said.
PokerStars Las Vegas Takeover
The race will form the culmination of a two-week Las Vegas takeover from the Red Spade, which saw a triumphant return of the North American Poker Tour (NAPT) on American soil after a 12-year hiatus.
The stop also saw PokerStars online winners from all over the world enjoy live poker action in Las Vegas ahead of taking in Grand Prix festivities via PokerStars' epic Vegas Gold Pass promotion and special VIP-experiences through the limited Vegas Red Spade Pass promotion.
https://twitter.com/redbullracing/status/1724706803965894804
Bringing decades of poker experience, PokerStars also took on the role of Games Master during Oracle Red Bull Racing's Grand Tauro USA this week, a cross-country road trip with a convoy of supercars driving from California to Las Vegas.
PokerStars Ambassadors Andre Akkari, Arlie Shaban, and Next Gen Poker's Frankie Cucchiara participated alongside Friend of PokerStars Maria Ho, as well as a slew of familiar faces including Naomi Schiff, Chelcee Grimes, Leticia Bufoni, Matt Gallagher, Tommy Bellingham, Juliana Muncinelli, and Cris Guedes.
"We believe there's no partner in the racing world who can do Vegas like we can."
McAdam Willetts continued, "We've truly brought our two worlds together to create two weeks of entertainment for poker fans and F1 fans alike. From our NAPT, to our sponsorship of Oracle Red Bull Racing's Grand Tauro, to charity poker for fans on race week and incredible VIP experiences, we're seeing through our commitment to deliver unforgettable memories."
"We believe there's no partner in the racing world who can do Vegas like we can, and we're grateful to Oracle Red Bull Racing for allowing us to deliver our vision for the wheel covers and offer fans the chance to get their hands on them."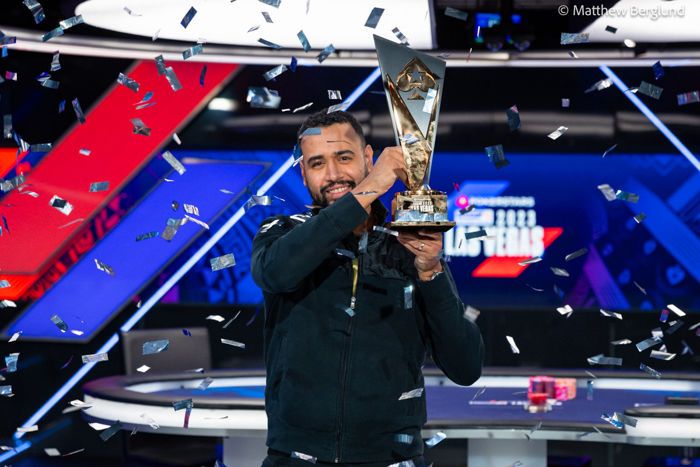 Take a spin around the Las Vegas track!
Stay Tuned to Win a Unique PokerStars Wheel Cover
PokerStars will be offering fans the chance to win one of these wheel covers after the race – a money-can't-buy chance to bag a piece of iconic memorabilia signed by three-time World Champion, Max Verstappen, and Sergio Perez.
The limited-edition wheel covers will be available to win in a variety of ways. Stay closely tuned to PokerStars' and PokerNews' social channels for more details soon!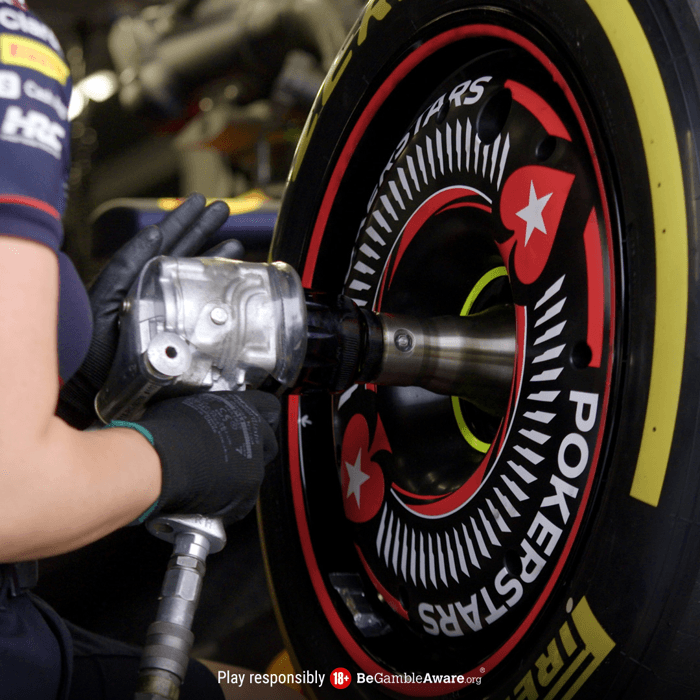 A former professional poker player with a background in sports marketing and journalism. Yori has been a part of PokerNews since 2016 and manages the content team.