Hands of the Week: Straight Flush, a One-Outer, and Neeme Bursts WPT bestbet Scramble Bubble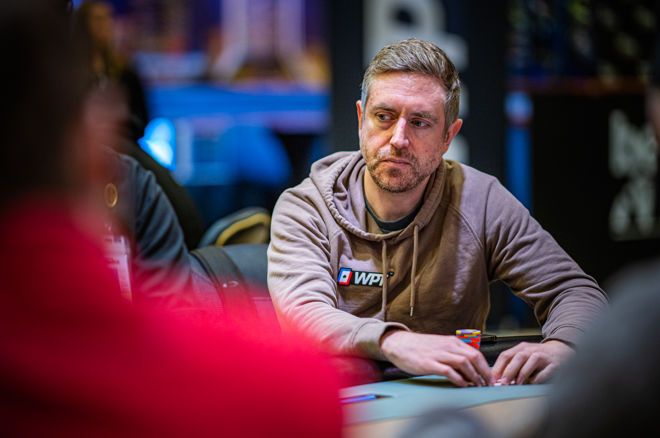 The $5,000 buy-in World Poker Tour (WPT) bestbet Scramble at Florida's bestbet Jacksonville attracted 365 entries and paid out a prize pool of $1,660,750. Frederic Normand came out on top to claim a $351,650 top prize, though his path to victory wasn't an easy one.
For this edition of our "Hands of the Week" series, we're bringing you some of the biggest and most interesting hands from the WPT bestbet Scramble.
Check out the WPT Hub on PokerNews here!
Gee Spikes a One Outer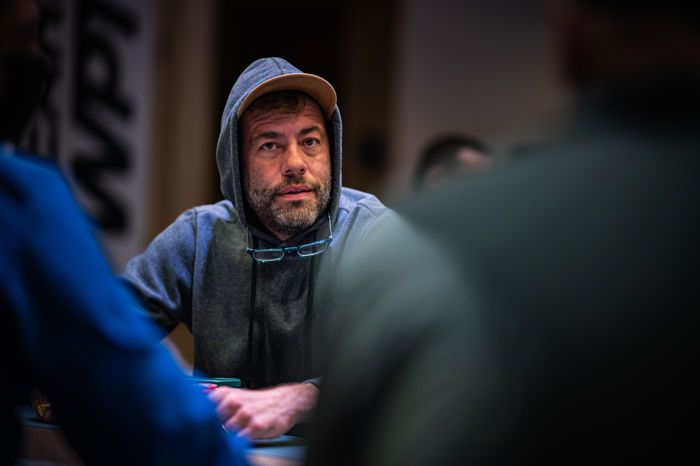 On Day 1a in Level 3 (200/400/400), there was a flop of K♦9♥4♦ and six players in when Nicholas Gee got his stack of 58,800 all in from early position and found himself at risk against Dale Roesel.
Nicholas Gee: 4♠4♣
Roesel: 9♠9♣
It was brutal set-over-set situation with Roesel holding the best of it. The 10♥ turn was of no consequence, but the 4♥ river was as Gee hit quad fours to double through Roesel.
Brad Owen Bites the Dust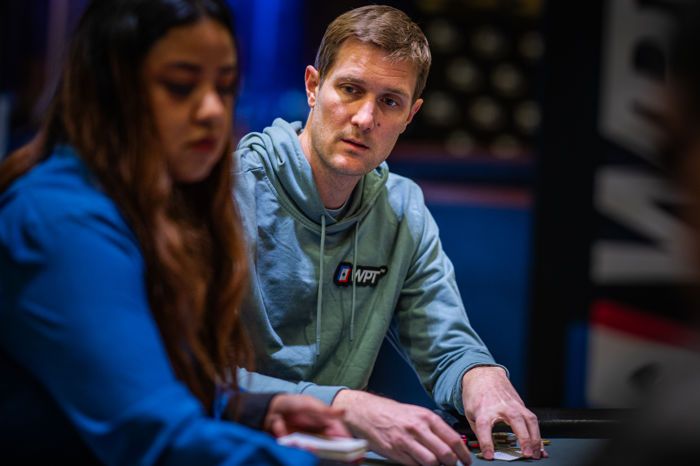 Also on Day 1a, albeit in Level 7 (500/1,000/1,000), WPT Champions Cup member Harrison Gimbel made it 2,000 to go from the cutoff and WPT Ambassador Brad Owen moved all in for 25,700 from the button. Both blinds folded and Gimbel called.
Brad Owen: A♣K♦
Harrison Gimbel: 8♦8♣
It was a classic flip, but the proverbial coin did not come down in favor of the much-beloved poker vlogger as the board ran out 9♠4♣2♣4♠J♠.
ClubWPT Qualifier Exits Tournament
On Day 1b in Level 4 (300/500/500), Tony Dunst raised to 1,000 from the cutoff and ClubWPT qualifier John Thompson called from the button. Harjinder Chawla came along from the small blind, as did the player in the big, and it was four-way action to the flop of 9♣7♣2♦.
Action checked to Thompson, and he bet. Chawla then woke up with a check-raise, both the big blind and Dunst folded, and Thompson three-bet. Chawla four-bet to 27,000 and Thompson, who thought it was an all in, said "call" and turned over the A♠A♥.
With action complete, the hand continued to the Q♥ turn. Chawla moved all in and Thompson called off with his aces. Unfortunately for him, it was no good as Chawla had flopped a set with the 9♥9♦. The river was a brick and the ClubWPT qualifier exited the tournament.
Caleb Larsen Makes Gutsiest Call of the Day Near Bubble Against Bluffing Bin Weng
A Straight Flush for Tom Wheaton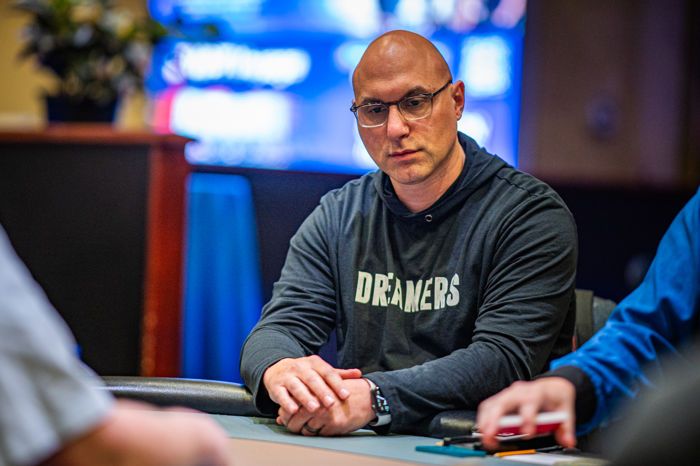 On Day 2 in Level 12 (1,500/3,000/3,000), the board read K♥Q♥6♥A♣ when Alexander Burgos got their stack of approximately 125,000 all in from the cutoff and found himself at risk against Tom Wheaton.
Alexander Burgos: A♥J♣
Tom Wheaton: J♥9♥
Wheaton had a flush, but Burgos was looking to make an ace-high flush. He actually did on the 10♥ river, but the same card improved Wheaton to a winning straight flush! Wheaton began Day 2 with 81,000 and thanks in no small part to that hand, quadrupled it within 90 minutes.
The Bubble Bursts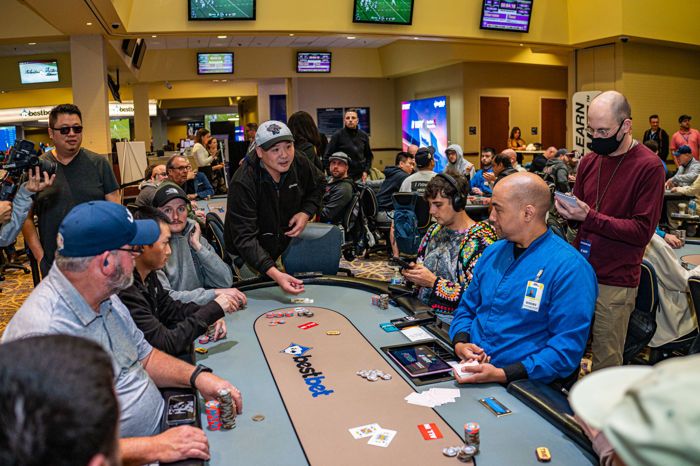 The money bubble burst on Day 2 in Level 17 (5,000/10,000/10,000) on Hand #9 of hand-for-hand play when Joseph Carden raised to 20,000 under the gun and Jie Liu jammed for 73,000 from the button. WPT Ambassador Andrew Neeme then four-bet jammed for 158,000 from the big blind and Carden folded.
Jie Liu: Q♠Q♣
Andrew Neeme: K♠K♣
Neeme had the superior pocket pair and burst the bubble after the board ran out A♥8♣6♥2♠A♦.
*Images courtesy of WPT.
Executive Editor US, PokerNews Podcast co-host & 2013 WSOP Bracelet Winner.