Nik Airball Taunts Rival Matt Berkey on High Stakes Poker; Doug Polk Gets Coolered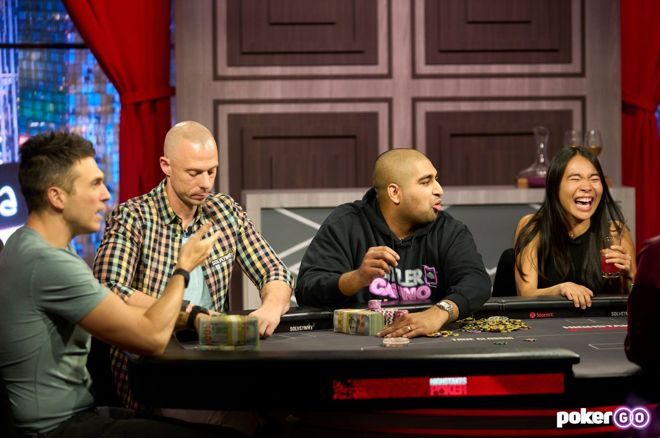 Nikhil "Nik Airball" Arcot made his High Stakes Poker season debut to compete against his bitter rival Matt Berkey, and the feuding poker players went at it in a memorable pot right off the bat.
Episode 13 of Season 11, released Monday night on PokerGO, featured an almost entirely new table — only Jennifer Tilly returned. The game may have seemed familiar to those who follow PokerGO's shows, and that is because it was shown on live-stream in April in what was dubbed the "cackling" game.
There were multiple rivalries in play at the table, including Berkey vs. Lyn Ji and Berkey vs. Doug Polk. Eric Persson, who was mostly quiet during the episode, was also in the game, while Jean-Robert Bellande and Rob Yong showed up a bit later. When the show began, the starting stacks were as follows.
| Player | Chip Stack |
| --- | --- |
| Doug Polk | $500,000 |
| Nik Airball | $500,000 |
| Eric Persson | $400,000 |
| Jennifer Tilly | $150,000 |
| Matt Berkey | $100,000 |
| Lynn Ji | $100,000 |
Polk Wins a Pot from Tilly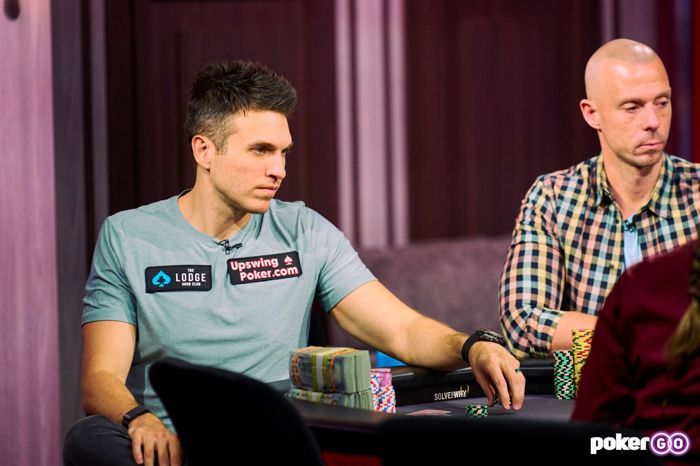 The episode started with Tilly taking down a $38,000 pot with a small pair after Airball, who had jack-high, was unable to pull the trigger on a river bluff.
Two hands later, Tilly made it $1,100 from early position with A♥7♥. Polk called with 3♠3♣, while Airball, holding A♠J♦, bumped it up to $7,000. Both players called.
The flop showed 7♦4♠3♦, bringing about the potential for a large pot. Tilly bet $12,000, Polk called with his set, and Airball quickly folded ace-high. When the 10♥ appeared on the turn, Tilly this time bet $20,000 and again received a call.
The A♦ on the river made things even more interesting, but Tilly still went for a check with two pair. Polk, unafraid that his opponent rivered a flush, bet $46,300 and was able to talk his her into a call to collect a $178,000 pot.
Airball Wants Some Back from Rival Berkey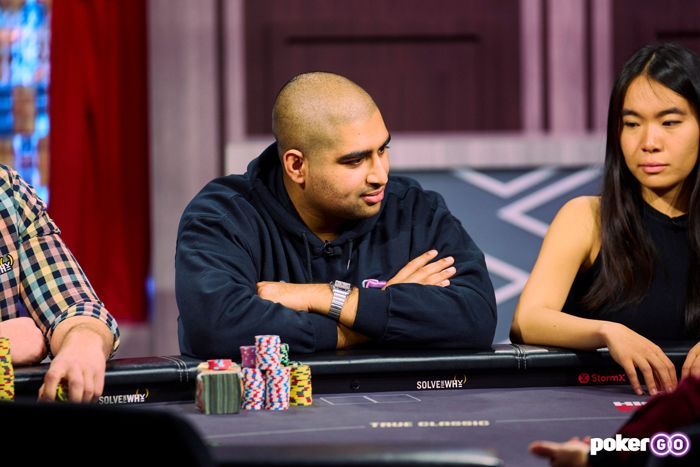 Earlier this year, Hustler Casino Live regular Nik Airball took shots at Berkey's Solve for Why poker training site, referring to the S4Y founder as a "fraud." The two settled their dispute with a $1 million heads-up match at Resorts World in Las Vegas, won easily by Berkey.
In a hand during Episode 13, Airball tried to get some of that money back. Action folded around to the small blind, and Berkey just limped with A♠A♦. Nik Airball, in the big blind with 8♦4♦, checked to the flop of J♦7♥2♦.
Berkey checked, Airball bet $1,000, and then called a check-raise to $3,500. The turn was the K♣, no help for either player. Berkey bet $10,000, not enough to convince his opponent to fold a flush draw. And then when the 5♦ hit on the river, the pot would become inflated as Berkey, going for value, bet out $15,000.
Airball put his opponent all in for $86,400 and a call was made.
"Life is good!" Airball shouted as he awaited the dealer to ship the pot in his direction. "Give me all the chips.
Impatient Airball had enough waiting for Berkey, or the dealer, to send over the stack of chips Berkey had in front of him, so he took it upon himself to forcefully slide them on over while continuing to run his mouth at his rival.
"He probably has been punched in the face," High Stakes Poker commentator Nick Schulman said.
It took Berkey little time to get his initial $100,000 stack back. Moments later, he flopped aces up against Tilly's pair of aces with a flush draw and she missed both river run-outs to lose the full $199,000 pot.
Tilly Wants Chips Back from Berkey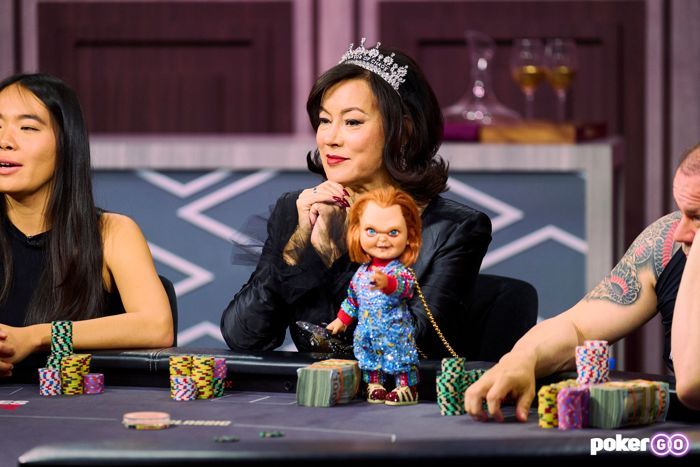 Polk ran into a brutal situation with 5♠5♥ on a board of 2♦J♦5♣K♦7♠ when he faced a $130,000 all in bet from Ji, who had A♦9♦ for the stone-cold nuts. As he often does, the Upswing Poker founder found a way to fold a big hand against an even bigger hand.
On the final hand of Episode 13, Tilly tried to get the chips she lost from Berkey earlier when she picked up K♥K♦. Ji started the action with a raise to $1,000 with A♠Q♣ and then Tilly just called with her pocket kings, looking to set the trap.
Berkey called J♣3♣ in the big blind to see the flop come out 5♣2♠4♥. Tilly bet out $2,000, Ji folded, and then Berkey check-raised his open-ended straight draw to $6,000, and then called a three-bet to $17,000.
Both players then saw the K♣ on the turn, the most action card of them all. Now in a set versus monster draw situation, they each surprisingly checked to the 4♣ on the river, a cruel card for Berkey as it gave him a flush but his opponent a full house.
Berkey went big, leading out for $30,000 before hearing "all in." Tilly's raise was to $84,300 total, and the OnlyFriends podcast host couldn't fold a flush getting that price, so Tilly took down a pot of $206,700 to finish out the show.
Episode 13 of High Stakes Poker Season 11 will air next Monday (Nov. 13) at 5 p.m. PT on PokerGO.
Past High Stakes Poker Season 11 Episodes
Check out our past recaps from Season 10 of High Stakes Poker on PokerGO:
To watch new episodes of High Stakes Poker, visit PokerGO.
*Images courtesy of PokerGO/Antonio Abrego