PokerNews Giving Out Exclusive PokerStars Oracle Red Bull Racing Las Vegas Grand Prix Wheel Cover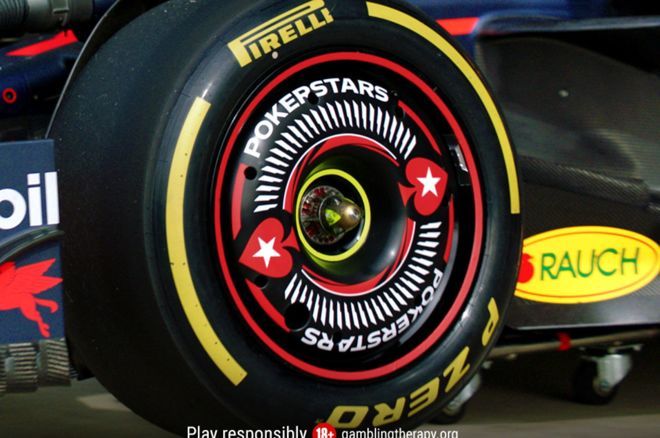 PokerNews, through PokerStars and Oracle Red Bull Racing, is giving out a wheel cover from the upcoming Las Vegas Grand Prix signed by Formula 1 greats Max Verstappen and Sergio 'Checo' Perez.
Verstappen, widely considered the top racer in Formula 1 today, is the odds-on favorite to win Vegas' first F1 race in over 40 years, which takes place Saturday night at 10 p.m. PT. If you don't have a ticket to the race — PokerNews will be trackside — you can watch it on ESPN. Whether you'll be attending the race or catching it from the comfort of your own home, you're eligible to win a sweet piece of memorabilia.
https://twitter.com/PokerNews/status/1725197046041493964
How to Enter the Contest
To be eligible, follow PokerNews on Twitter and "like" the tweet above. Comment on that tweet which poker player you think would be the fastest F1 driver. We'll give you a hint: Phil Hellmuth probably wouldn't be the best answer after his NASCAR crash entrance at the 2008 World Series of Poker (WSOP).
The next easy step is to repost the tweet and tag a friend (or anyone, you don't even have to like that person!). The contest opened to the public on Nov. 15 and runs until Nov. 18 at 11:50 p.m. PT, so you still have plenty of time to enter. You are not required to reside in Las Vegas or even the United States. Residents of Canada and the United Kingdom are also eligible. Those who reside in Washington, New York, or Florida are excluded. All contestants must be 21 or older.
No purchase necessary. Odds of winning depends on number of entries. A winner will be selected from the pool of entries via a drawing.
READ: Full Contest Terms and Conditions