Ho, Akkari, Shaban & Frankie Partake in Oracle Red Bull Racing's Grand Tauro USA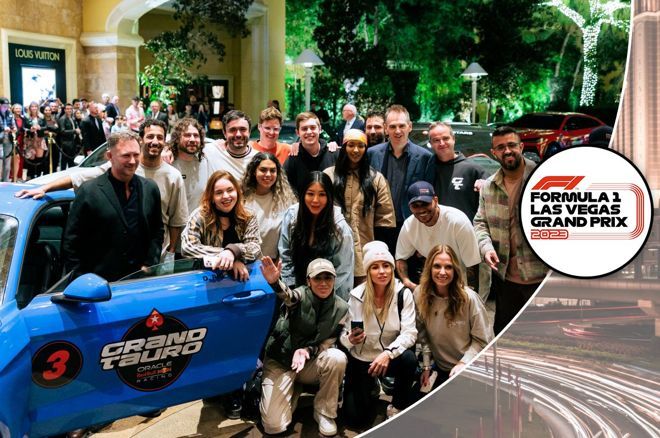 It's been a busy week in Las Vegas with most festivities orbiting the Formula 1 Las Vegas Grand Prix. However, for some lucky qualifiers, poker pros, and F1 personalities, their journey began one state over.
Earlier this week, PokerStars took on the role of Games Master on Oracle Red Bull Racing's Grand Tauro USA. It was a cross-country road trip that saw a convoy of supercars leaving California last Sunday, bound for Las Vegas in time for the Formula 1 Grand Prix.
There were several contests and ways to qualify for the Grand Tauro USA. which awarded a coveted package that included:
4-day road trip and 3-day trackside hospitality experience with Oracle Red Bull Racing:
Meet & greet with Christian Horner, Max Verstappen and Sergio Perez
Meet & greet and hosted activities with Daniel Ricciardo
VIP hospitality at the inaugural Las Vegas Grand Prix
Access to the official Red Bull Las Vegas welcoming party
VIP accommodation at the Wynn Hotel in Las Vegas
Trip hosted by Red Bull brand ambassadors
Oracle Red Bull Racing & The Grand Tauro merchandise
Official Grand Tauro vehicle graphics applied
Professional photography and videography throughout
Access to US National Parks
Access to our inclusive Partners, who are joining us for this trip: Pokerstars, Ford, Exxon Mobil, Armor All, APL & Therabody.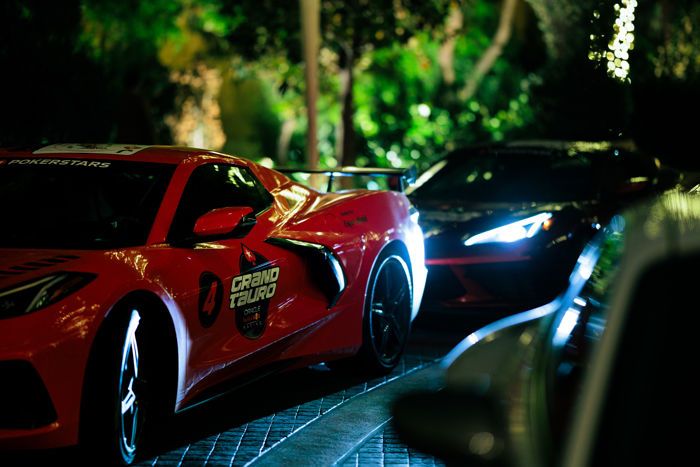 Inside Poker Player's $400k/Night Caesars Palace Suite During Las Vegas Grand Prix
A Journey of a Lifetime
Among those who partook in the Grand Tauro USA were PokerStars Ambassadors Andre Akkari, Arlie Shaban, and Frankie Cucchiara, with friend of PokerStars Maria Ho, and famous faces such as Naomi Schiff, Chelcee Grimes, Leticia Bufoni, P1 hosts Matt Gallagher & Tommy Bellingham, Juliana Muncinelli, and Cris Guedes.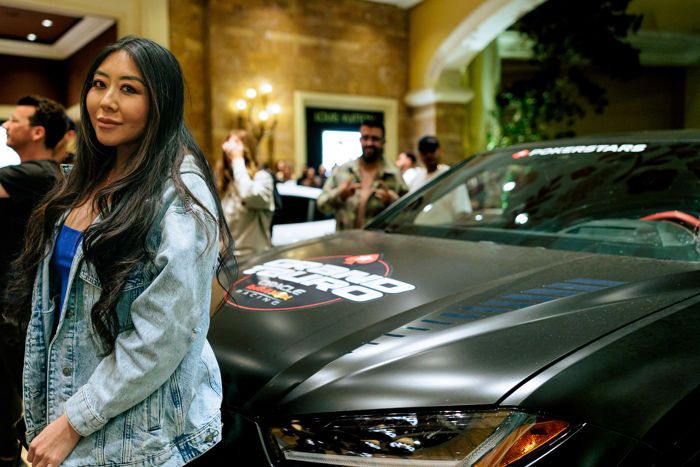 The four-day journey was filled with a full slate of activities and stops. Kicking off at Pebble Beach, California, the convoy traveled up the west coast to the Golden Gate Bridge in San Francisco and across to Yosemite National Park where they camped under the stars. From there, they continued down through Sequoia National Park to Bakersfield, California where they connected with other qualifiers, players, and PokerStars officials for a special poker night at 18th Street Bar and Grill, which was closed to the public.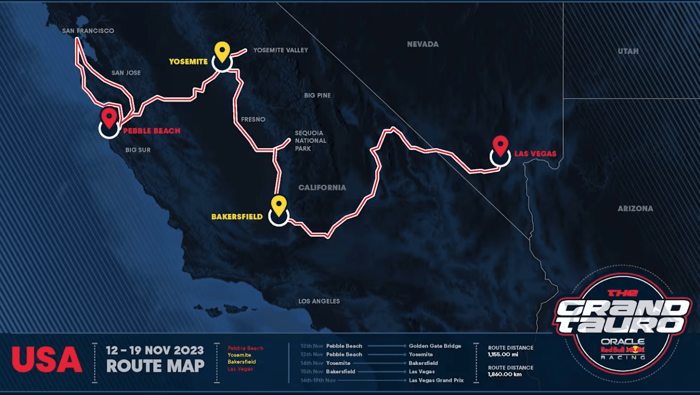 There, patrons were treated to free food and drink, live entertainment, and a three-table tournament staffed by some of the industry's professionals Charlie Ciresi, Bob Smith, Tyler Mitchell, and MacKenzie Williams.
Among those to participate in that tournament were PokerStars commentators James Hartigan and Joe "Staples" Stapleton, PokerStars Marketing Director Tom Warren, and PokerStars CEO Kevin Harrington, who finished as the last player standing to win the tournament for a silver Spadie trophy (though the prize was given to the highest-finishing qualifier).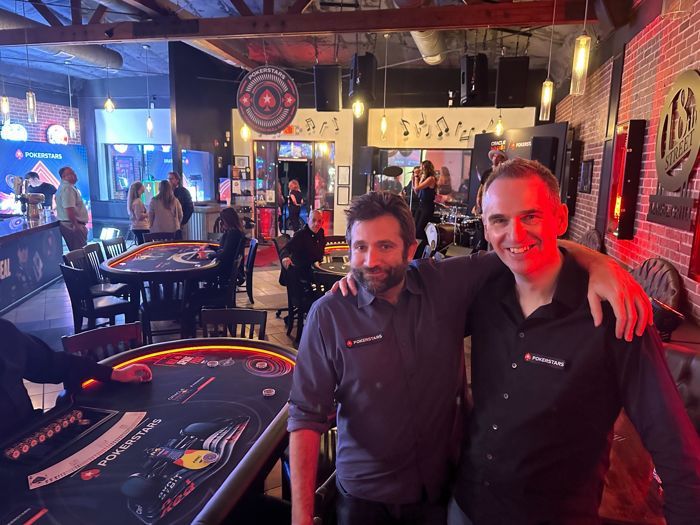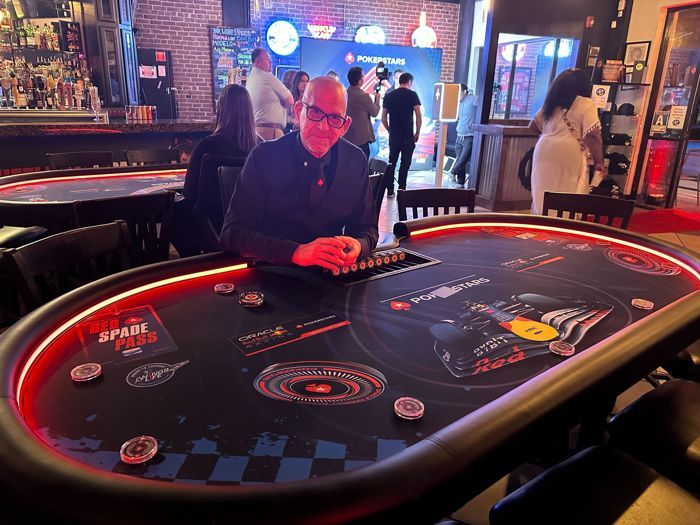 The following day, they paid a visit to Death Valley before finally reaching the finish line at Wynn Las Vegas in time to enjoy three days of Oracle Red Bull Racing VIP hospitality at the inaugural Formula 1 Las Vegas Grand Prix.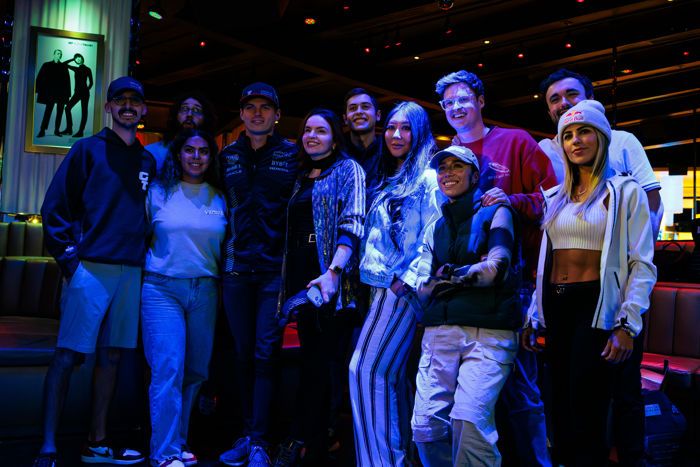 Rebecca McAdam Willets, Director of Partnerships & Public Relations at PokerStars, said, "We've truly brought our two worlds together to create two weeks of entertainment for poker fans and F1 fans alike. From our NAPT, to our sponsorship of Oracle Red Bull Racing's Grand Tauro, to charity poker for fans on race week and incredible VIP experiences, we're seeing through our commitment to deliver unforgettable memories. We believe there's no partner in the racing world who can do Vegas like we can, and we're grateful to Oracle Red Bull Racing for allowing us to deliver our vision for the wheel covers and offer fans the chance to get their hands on them."
https://twitter.com/PokerStars/status/1725636855582900377
Listen to more about Oracle Red Bull Racing's Grand Tauro USA in the latest episode of the PokerNews Podcast:
*Images courtesy of Danny Maxwell via PokerStars.
Executive Editor US, PokerNews Podcast co-host & 2013 WSOP Bracelet Winner.