Local Player Michael Frierson Turns a 1,000x ROI at WPT bestbet Scramble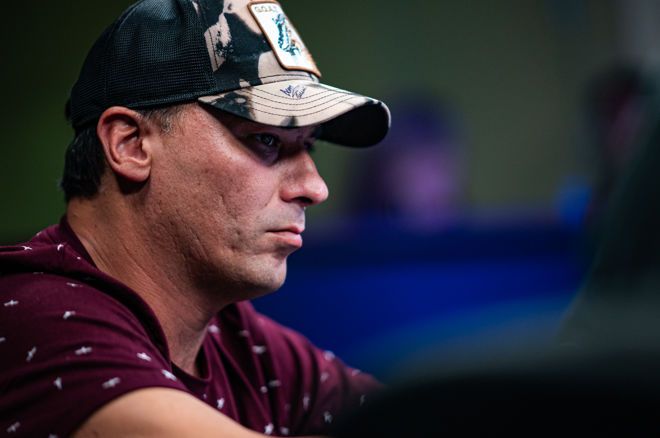 Michael Frierson, a recreational local poker player, busted short of the title in fourth place in the $5,000 buy-in World Poker Tour (WPT) bestbet Scramble on Tuesday. But he had one heck of a run, turning a $120 satellite buy-in into $123,900, better than 1,000 times his investment.
The Floridian who lives just 10 minutes from bestbet Jacksonville, one of the top poker rooms in the US, spoke with PokerNews following his bust-out hand. Although he was in good spirits and ecstatic about his deep run, and the life-changing money that came with it, he'd like to have the final hand back.
Right Thought Process, Wrong Timing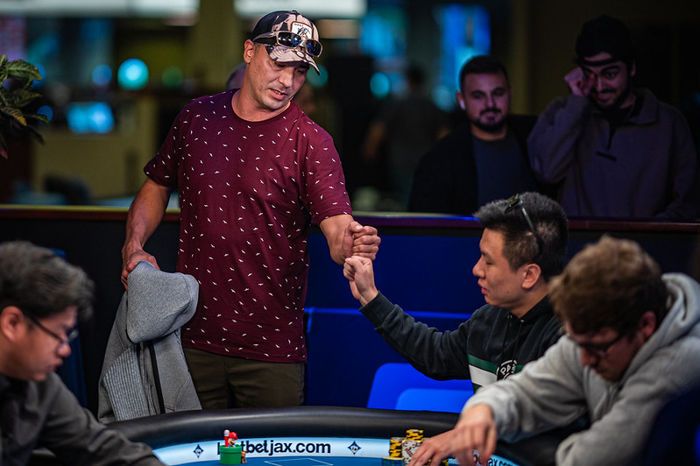 Prior to his elimination hand, he brought up the idea of a chop, but the chip leader at the time wasn't down. On the next hand, he picked up A♥Q♣, a strong hand that is even stronger four-handed.
"Me saying that kind of eludes to the fact that I care about the money, so I was taking that into account," Frierson said of bringing up the possibility of a chop. "Then, on the very next hand, I get ace-queen, so I'm taking that into account and I raised a little extra because I have two big stacks on my left — I'm expecting them to take that information and try to pressure me."
Frierson's logic makes sense, but the deck didn't seem to care. After raising to 150,000, Heng Zhang called on the button before Frederic Normand three-bet to 800,000 from the small blind. Expecting his opponents to put pressure on him following his chop discussion, Frierson jammed all in for 3,200,000, but ran into Normand's K♦K♣.
The board of J♣3♥2♥6♣2♠ was of no help to the local poker player and he was out in fourth place. Had he gone for a call against the three-bet instead of a shove, he could have folded to a flop bet and still had about 40 big blinds, potentially laddering up even further. But hindsight is 20/20, and it's hard to find a negative in a 1,000x return on investment (ROI).
Frierson didn't just win a single satellite to enter the World Poker Tour event. He first won a $120 buy-in satellite just to get into a $580 satellite, which he again won, and then he finished fourth out of a 365-player field for the six-figure payday. It wasn't his first sizable tournament cash, however.
Earlier this year, the local player finished fourth in a $2,000 buy-in tournament at bestbet Jacksonville during the Winter Series Open for $33,366. With his score on Tuesday, he now has about $185,000 in The Hendon Mob cashes.
Frierson, who works in group sales and construction management out of his home along with his wife, plans to spend his winnings wisely instead of going after some flashy purchases. Although he admits that may be "boring" to most, paying off bills and saving is a wiser investment.
"When I got the 33k earlier this year, I had all these ideas about turning it into more, and I'd say I learned a lesson from that," Frierson said. "First thing I wanna do is all the boring stuff. I definitely didn't wanna take my first 33k win and pay all my debts, but I should have."
Frierson doesn't like to travel to play poker, although he did acknowledge he'd consider making a close trip or two, perhaps to Hard Rock in Hollywood, Florida or Harrah's Cherokee in North Carolina. His preference is to play locally at his home casino — bestbet Jacksonville. He doesn't have to leave his wife or two young kids home, and why leave to play poker when he's having so much success just down the road from his house?
Frierson didn't win the $351,650 first place prize and he won't be joining the WPT Champions Club this week. But he won enough to improve his financial situation, and who knows, maybe one day he'll have his name etched on the Mike Sexton WPT Champions Trophy.
*Images courtesy of WPT/Drew Amato
Did You Know the World Poker Tour is Online?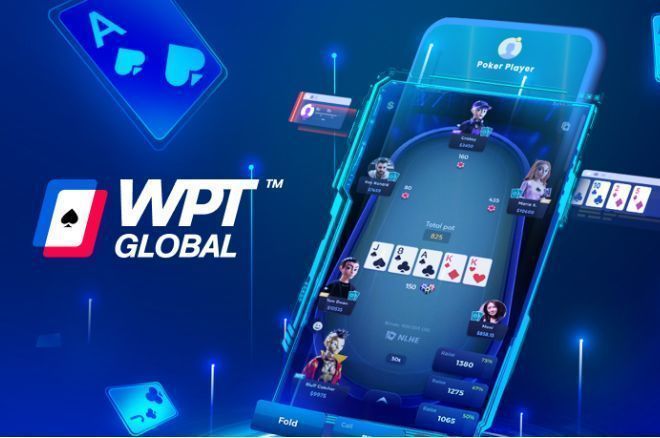 The launch of WPT Global means that poker players around the world now have the chance to win their way to WPT events, win prizes and enjoy exciting games such as Poker Flips. As one of the world's largest cash game poker networks, WPT Global is available in over 50 countries and territories around the world.
WPT Global also offers new players matched deposit bonus of 100% up to a maximum of $1,200. Any new player who deposits $20 or more will automatically receive this deposit bonus.
The playthrough requirements for this bonus is fairly straightforward with each $2.50 increment of the bonus being unlocked every time you generate $10 of rake. This rake can come from either tournaments or cash games. The bonus expires after 90 days starting from the date of your first deposit.
To further sweeten the deal, WPT Global will also award you some tournament tickets. The exact reward depends on whether you are a new player and how big your deposit was.
| New or Existing Players | Deposit Number | Minimum Deposit Amount | Reward |
| --- | --- | --- | --- |
| New Players Only | 1st Deposit | $20 | 4 x $5 WPT World Championship Satellite tickets |
| New and Existing Players | 2nd Deposit | $20 (2nd deposit of this amount) | 4 x $5 WPT World Championship Satellite tickets |
| New and Existing Players | Next Deposit of $300+ | $300 | $22 WPT World Championship Satellite ticket & $110 Sunday Slam ticket |
| New and Existing Players | Next Deposit of $1,200+ | $1,200 | $220 WPT® World Championship Satellite ticket |