Discover How You Can Win Big in the $5,000 New Depositor's Freeroll at TigerGaming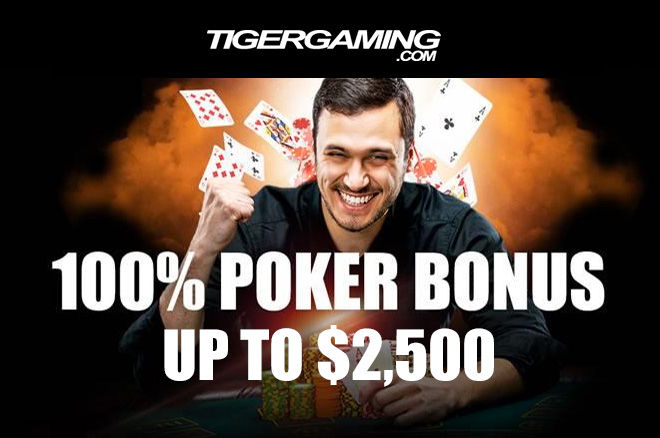 What would you do with a free share of $5,000? Would you build up your bankroll? Spend the money on loved ones with the holiday season approaching? Go on a vacation? Or just pad your bank account?
Whatever your answer might be, the question could be one you soon have to answer thanks to our friends at TigerGaming hosting a fantastic $5,000 New Depositor's Freeroll each Sunday at 8 p.m. ET.
How to Win Big in the TigerGaming $5,000 New Depositor's Freeroll!
Winning big money for free doesn't happen every day. So be sure to listen up and learn how easy it is for you to grab a share of $5,000!
The first step you need to do is sign up for an account to TigerGaming through this link. Simple enough, right?
Straight after, simply make a deposit and you will automatically get a ticket to a $5,000 New Depositor's Freeroll the following Friday to be used that Sunday.
We recommend that you deposit at least $50 and use the bonus code "NEWTG," as you'll be generously rewarded with a huge 100 percent match up to $2,500 welcome bonus. To claim your bonus, simply email [email protected] with "NEWTG" in the subject line of your email.
From there, how much you win is up to you. After you register for your tournament, read up on poker strategy to try to go for the win! Even if you don't win the biggest prize, as long as you finish in the many spots awarding money, you will walk away with something for free.
Rest assured that this isn't a gimmick. Tons of players have already won big in this freeroll without risking a penny of their own money to do so.
So hurry up and download TigerGaming today and see how much you can win in the $5,000 New Depositor's Freeroll!