TigerGaming's Bad Beat Jackpot Helps Numb the Pain of Losing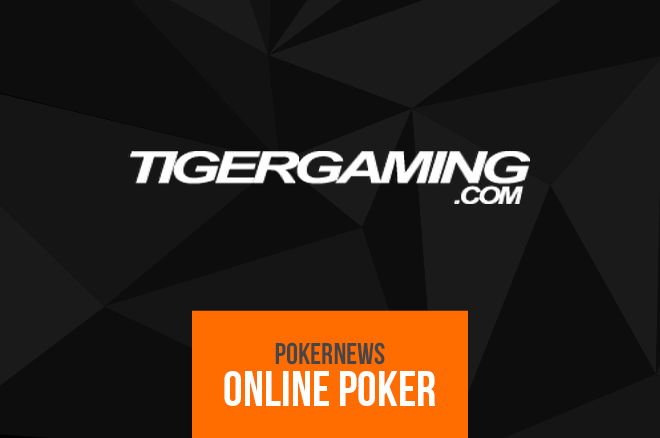 Don't let anyone kid you, bad beats at the poker table hurt. You wouldn't be human if you didn't feel a sense of disappointment as a stack of chips slides toward your opponent after they crushed your monster hand with one of their very own.
Now, thanks to the Bad Beat Jackpot at TigerGaming, bad beats will no longer hurt; in fact, they will be quite enjoyable and potentially very profitable. Find out why below.
TigerGaming's Bad Beat Jackpot tables are easily identified by the star that appears next to the table's name in the lobby. Sit down at one of these special tables and you'll find that jackpot contributions are taken from the pot at a rate of $0.10 per $4 in the pot up to a maximum of $0.50 per hand. This money is only removed from Bad Beat Jackpot tables and is used to fund the jackpot.
The slight difference in rake aside, play at Bad Beat Jackpot tables is the same as any standard cash game table, but if four or more players are dealt into a hand and one of those players loses with four-of-a-kind jacks (using both of their hole cards) or better at showdown then the Bad Beat Jackpot is triggered and everyone at that table wins even if they lost the hand!
You're likely have your entire stack in the middle if you hold quad jacks or better so usually it would be an expensive loss, but thanks to the bad beat jackpot, you'll be flush with cash even if you lose.
The Bad Beat Jackpot is paid as follows:
35 percent of the bonus goes to the player who suffered the bad beat
17.5 percent goes to the winner of the hand, i.e. the player who caused the bad beat
17.5 percent is split evenly among the rest of the table where the bad beat took place
30 percent is used to seed the bonus for the next Bad Beat Jackpot
Boost Your Bankroll with a $2,500 Bonus
Downloading TigerGaming via PokerNews links makes you eligible for a massive first deposit bonus. To get your hands on up to $2,500, simply make your first deposit of at least $50 into your TigerGaming account and send an email to [email protected] with the bonus code "NEWTG" in the subject line of your email. The TigerGaming support team will add a bonus to your account matching your deposit amount up to $2,500.
This huge bonus releases into your available account balance in blocks of $5 for every 1,500 comp points earned and you have 60 days to release the full bonus amount; otherwise the uncleared bonus is forfeited.