TigerGaming's Bad Beat Jackpot Approaches $580K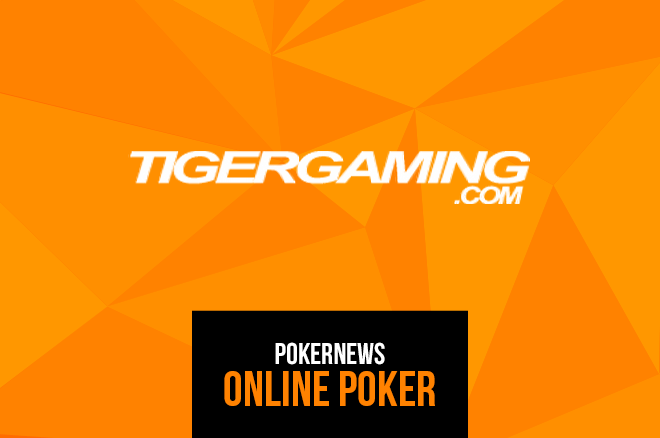 With the TigerGaming Bad Beat Jackpot remarkably up to more than $578,000, now is the time to log on to the site and play for your chance at a piece of the pie.
Since its recent addition to TigerGaming, the jackpot has been hit three times, resulting in six-figure scores for all three of the principal beneficiaries. "ONEnDONE" hit it first Feb. 9, 2017 for $137,178. Since then, "Catfancy" and "5 Fives" have also cashed in on their bad beats for $229,350 and $151,711, respectively, the most recent one being hit on July 21.
Though it sounds too good to be true, all you have to do is get in the game, and you could be next.
How it Works
All players who are active on a Bad Beat Jackpot-designated table are eligible to qualify. At these tables, $0.10 for every $4 in the pot goes into the Bad Beat Jackpot fund up to $0.50 per hand.
Then, if a player loses with four of a kind, jacks or better, the Bad Beat Jackpot is triggered and the payouts ensue.
The jackpot is paid out as follows:
The loser of the hand receives 35 percent of the bonus
The winner of the hand gets 17.5 percent
Remaining tablemates split up 17.5 percent
30 percent goes back into the Bad Beat Jackpot fund to seed the next one
As it currently sits, the next player to lose with quad jacks or better will be more than $200,000 richer, making them at least the second-largest jackpot winner on the site, depending how soon it hits. The person to deliver the bad beat will collect just more than $100,000, while another $100,000 will be divided among the lucky players seated at the table where the bad beat occurred. And remember, these amounts are constantly growing.
Give Yourself a Chance
If you have not already, head over to TigerGaming to sign up for a free account. It's the only way to qualify online for a Bad Beat Jackpot worth almost $580,000 for simply playing some poker.
As an added incentive for signing up, TigerGaming is offering a deposit bonus up to $2,500 and two $5,000 First Depositor Freeroll tickets. All you have to do is download TigerGaming and create your free account. After you deposit at least $50, email [email protected] with the subject line "NEWTG" and begin collecting your free money.
The deposit bonus is released into your account in $5 chunks for every 1,500 comp points earned by playing your favorite games on the site. TigerGaming gives 100 points per $1 paid in cash game rake or tournament fees, and players have 60 days to earn the full bonus.
Don't wait. Get your account today as the Bad Beat Jackpot continues to grow by the minute!