'Tyrant' Wins $273,383 at the TigerGaming Bad Beat Jackpot Tables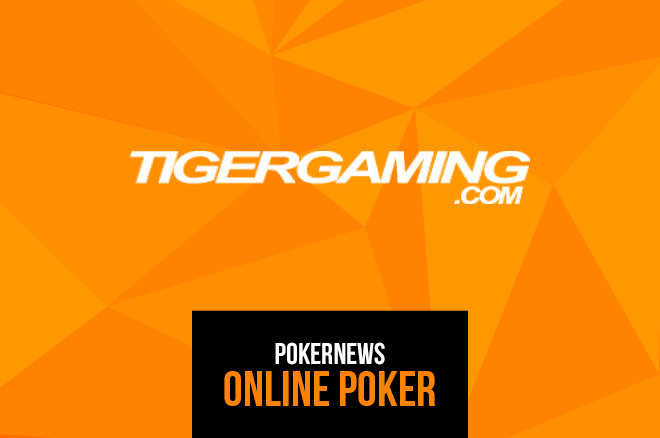 How would you feel if you lost a hand in hold'em with quad jacks? Normally this would make you wonder if it could get any worse.
This just occurred to "Tyrant" on Jan. 7 after his quad jacks proved to be no good against a straight-flush held by "pokerplayer4ever" on a $1/$2 no-limit hold'em table at TigerGaming, costing him a pot of almost $400.
However, instead of feeling deflated about this insane bad beat, "Tyrant" had tears of joy thanks to playing at a bad beat jackpot table where the jackpot was approaching $1 million.
Payouts
"Tyrant" collected a huge $273,383 or 27.5 percent of the total jackpot. His opponent also had more reasons to celebrate outside of winning the $400 pot since he collected $149,018 or 15 percent of the jackpot.
There were two other players in the hand and despite both folding preflop, they also won in a big way, each sharing 15 percent of the jackpot which amounted to $74,509 each.
A smaller windfall was provided to players actively playing at other designated bad beat jackpot tables since they were able to share 5 percent of the huge jackpot.
This feel-good story can happen to you as instead of the jackpot being reset to a very small amount, 27.5 percent of the last jackpot was seeded for the next one. This means if you wind up as "unlucky" as "Tyrant", you will trigger a jackpot already approaching $300,000.
To trigger the next big bad beat jackpot, you must lose a hand with quad jacks or better with you and your opponent using both of your hole cards, and at least four players in the hand.
Need an Account?
In order to have a chance at the next life-changing bad beat jackpot, you will obviously need an account at TigerGaming. Don't worry if you don't already have one as we are about to share how you can help yourself to one of the best welcome packages available anywhere.
Create your free TigerGaming account via PokerNews and deposit at least $50 and your deposit will be matched up to $2,500 simply by sending an email to [email protected] with the bonus code "NEWTG" in the subject line of your email. The TigerGaming support team will quickly get back to you and fund your bonus account.
Not only is the bonus potentially big, but it is easy to clear as well as it releases into your available account balance in tiny $5 chunks for every 1,500 comp points earned. You have 60 days to release the full bonus amount after which your remaining bonus will be forfeited.