The FREE TigerGaming Poker Odds Calculator Can Help You Win Big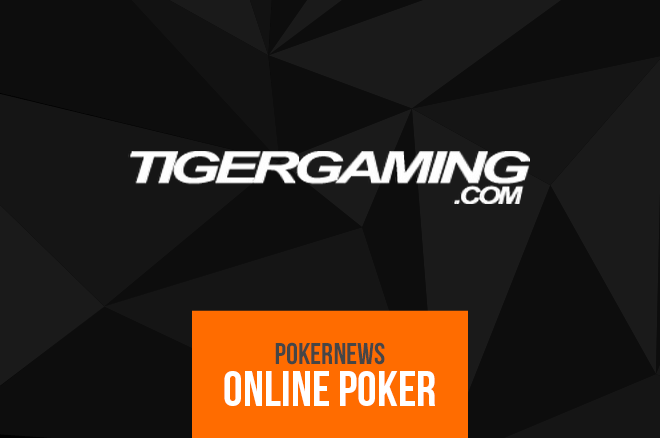 TigerGaming is the perfect place if you are just starting out playing online poker. The poker room is filled with recreational players, lined with many lucrative promotions, and features several low-stakes games.
We aren't going to talk about any of that in this article as most of that speaks for itself. Another amazing reason that we recommend you choose this amazing online poker room is it offers the free TigerGaming Poker Odds Calculator that can help you with decisions while you are playing and accelerate your learning curve at the same time.
Odds Calculator Features
The calculator helps players by sharing win odds, pot odds, hand odds, expected value from the hand, Skalansky rank, outs and position during play. There is even a NUTS alert whenever you have the best hand possible. In addition, you can plug away manually at the calculator when not playing and learn about the value of your hand in any situation you can dream of.
Another great feature of the calculator is it provides a HUD to use while you are playing that displays the stats of your opponents based on hands you have played on the current table and past ones. These stats can be filtered if you don't want to look at older information.
Information included in the HUD is all beginning players need including player name, number of hands, the percentage of times money was voluntarily put into the pot (VPIP), preflop raise percentage, three-bet percentage, fold to a three-bet percentage, steal percentage, aggression factor and more.
The software also profiles players through icons such as calling station, fishy, gambler, rock and many more. There are tons of other features including graphs to help you study your game while not playing and to help with improving your note-taking abilities on players.
These are just some of the great features of the poker odds calculator. The best part is, it is free for new and existing players with the only stipulation being that it only works at TigerGaming.
Need an Account?
To get your hands on the amazing free TigerGaming Poker Odds Calculator, you'll obviously need an account at TigerGaming. If you don't already have an account, we have great news for you.
Simply, sign-up to TigerGaming via PokerNews, deposit at least $50, and then email [email protected] with "NEWTG" in the subject line to receive a huge 100 percent match up welcome bonus of up to $2,500.
The bonus is easy to clear with it releasing into your real money account at a rate of $5 for every 1,500 Comp points you earn. Comp points are earned quickly at a rate of 100 per $1 paid in cash game rake or tournament fees, and one penny a point in ring games. Any uncleared bonus will be forfeited after 60 days.