The Big Goreela: The Ultimate Jackpot Slot at Chumba Casino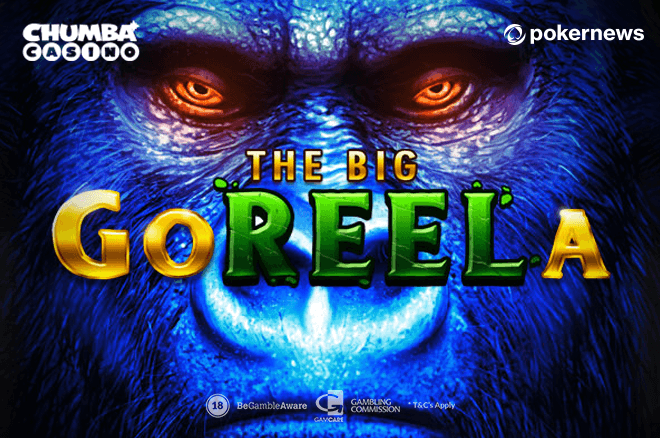 I sometimes face a certain problem when I want to play Slots online. I open a Casino and just sit there for ages, trying to pick a game to play.
Yeah, picking a Slot can be as painful as choosing a movie on Netflix.
Luckily, today you won't face this painful dilemma. Because today, you will play the Big Goreela at Chumba Casino!
The Big Goreela: Slot Review
I didn't choose to review the Big Goreela by accident. Of all the Slot machines at Chumba, this Slot impressed me the most.
Here's why:
It offers three huge Jackpots
It has beautiful animation and music
It's the most popular Slot at Chumba Casino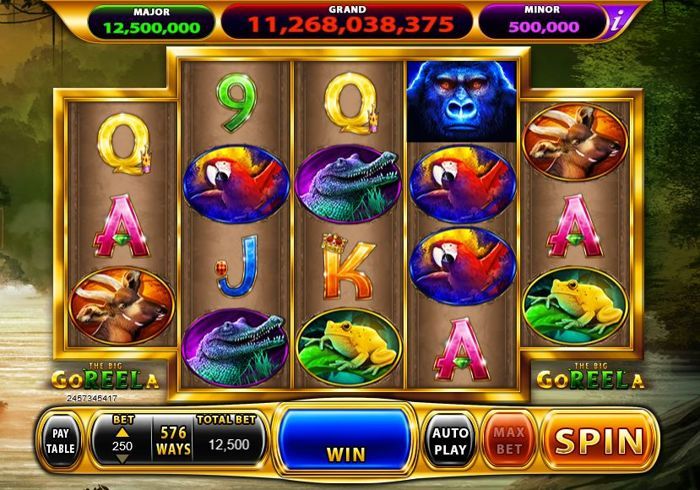 Beautiful, isn't it?
Just wait until you hear about the game's features. Especially the Jackpots, which are the biggest appeal of the Big Goreela:
Minor Jackpot (40x your bet)
Major Jackpot (1,000x your bet)
Grand Jackpot (progressive Jackpot)
As you might have guessed, the more you bet, the more you can win. However, the Grand Jackpot is the same for all players. So, even with the minimum bet, you have the chance to land the biggest win of them all (why don't you try it NOW?).
At the time of writing this article, the Grand Jackpot is worth $332,252 $weeps Cash or 11,283,660 Gold Coins. Not bad.
Now, let's talk about the symbols.
The reels of the Big Goreela feature exotic animals such as crocodiles, antelopes, parrots, and frogs. Oh, and a gorilla, of course.
The titular gorilla is your Wild symbol. It substitutes for all the other symbols of the game, except the diamond Scatter.
The Scatter can appear only on the first and the fifth reels. It rewards you with free spins:
Four Scatters - seven free games
Five Scatters - 15 free games
Six Scatters - 30 free games
The minimum bet of the Big Goreela is either $0.50 $weeps Cash or 12,500 Gold Coins.
Did all of this sound fun? Then, sign up at Chumba Casino and play the Big Goreela for free!
More Beautiful Games at Chumba Casino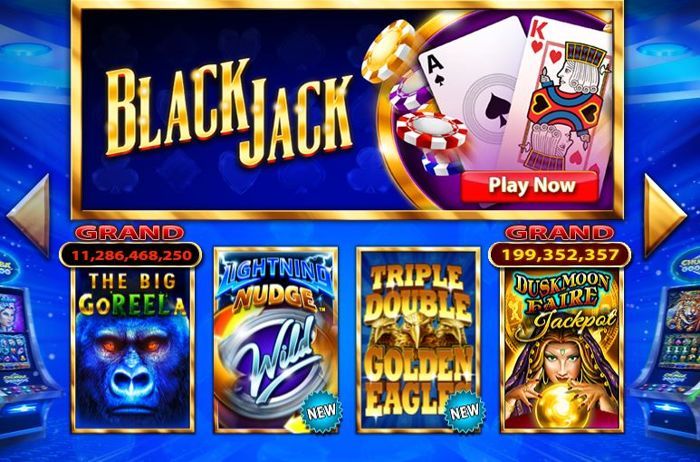 Want even more exciting games to play?
Visit Chumba, pick a Slot or any other Casino game, and have fun.
The best thing is that you will get 2,000,000 Gold Coins and $2 of $weeps Cash as soon as you create a new account.
There's no time to waste - the fun begins NOW.