Start Your Poker Career With No Risk to Your Bankroll on the WSOP Play App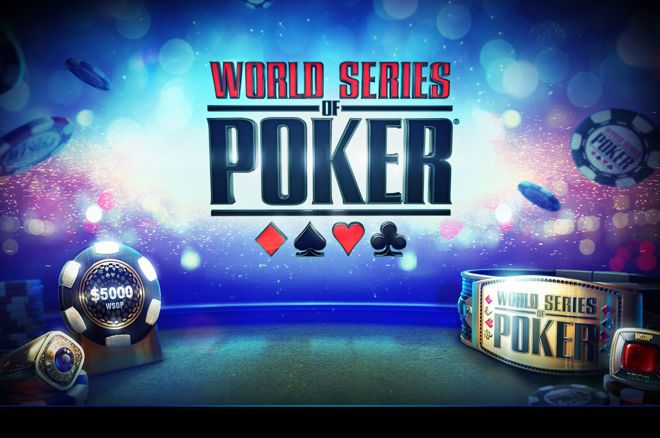 Players with the skill levels of Daniel Negreanu and Phil Ivey do not come around very often, although there is a theory that many poker players who could be just as good or better than these stars give up on the game after falling at the first hurdle.
This category of players start their careers with a very small bankroll, go broke, and never make another deposit ever again, disappearing into the ether despite possibly being destined for superstardom.
What if we told you there was an online poker site where you could hone your skills and practice new strategies without ever needing to risk a penny? A site where there is zero chance of going broke, a site where you could put the hours in for free before embarking on a potentially glistening poker career...
Does such a site exist? Indeed it does, and it's the WSOP Play app that you can download via PokerNews.
Learn To Play With 1 Million Free Chips On The WSOP App
Available In All Countries!
The Official Game of the World Series of Poker
Also known as PlayWSOP.com, this free-to-play poker site is the official game of the World Series of Poker (WSOP), the longest-running poker festival in the world, which has just celebrated its 50th year running.
At PlayWSOP.com, you can play cash games and tournaments against real people around the world as it is perfectly legal across the majority of the planet, including in the United States.
You can choose from No-Limit Hold'em or Pot-limit Omaha cash games that are dealt fast, have some superb graphics, and a superb Random Number Generator (RNG) that makes the deal fair and gives the feeling very much like you are in a brick and mortar casino.
If multi-table tournaments are more your thing, you are spoiled for choice with the WSOP Social Poker App because there are some huge tournaments available. You will be playing for relatively small stakes when you first create your free account, but you can play for some gigantic prizes once you level up, which you do by playing at the site; there is even the chance to win virtual WSOP bracelets!
Challenge Your Friends to a Game of Poker
Perhaps one of the best features of the game is the social aspect of it. Once you link your Facebook account to the WSOP Social Poker App, you can see how your friends have been progressing, send them chips if they are looking low or you are feeling flush, and even call them to the game you are playing.
Never again do you have to try and arrange a time for all your poker buddies to be available to come to your house for a home game; just fire up the app, invite them to your game and take them on at the virtual poker tables.
Everyone who creates their free PlayWSOP account via PokerNews will start their career with 250,000 chips. Getting your hands on more betting tokens is a simple task. You will receive frequent chip bonuses whenever any of your Facebook friends create an account. Also, the cash games are super soft so you can win many more chips just by playing poker. There is also a virtual slots machine that you get one free spin at per day and this slot can award some bankroll-boosting prizes.
Buy Yourself a Bigger Bankroll, But Only If You Want To
It is possible to purchase the virtual currency used on the poker app, but you are never pressured into doing so. Packages start at only $6 and increase to $100. The number of chips you receive for your actual bucks depends on the package you buy – you receive more chips per dollar from the more expensive packages – and your loyalty level as the latter multiplies your chips.
If you have been scouring the internet looking for a free-to-play online poker site that is backed by one of the biggest names in poker, you can stop looking now that you have found the WSOP Social App because it has everything you could desire from such a poker site — and more.