Tiger Gaming Bad Beat Jackpot Hits $242K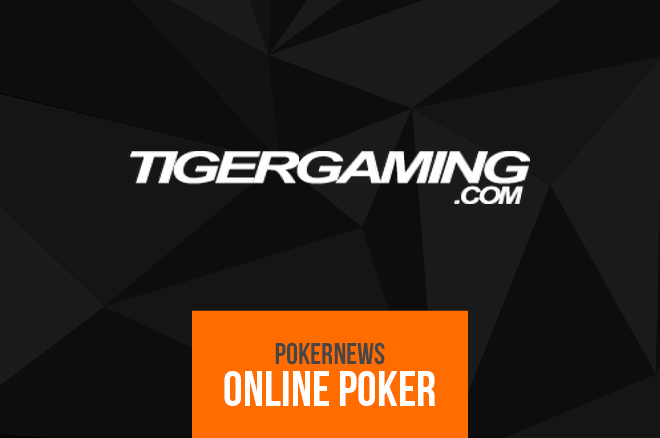 Bad Beat Jackpots are nothing new to the poker world but the bad beat jackpot at Tiger Gaming is quite special because it often grows to epic proportions and currently weighs in at more than $242,000.
The bad beat jackpot was last hit on Jul. 23 and awarded "dubkin" a colossal $147,655.05. While impressive, that is not the largest jackpot Tiger Gaming has awarded. "Tyrant" won n incredible $273,382.82 on Jan. 7, 2018.
What makes this bad beat jackpot extra special, apart from its huge size, is Tiger Gaming makes it easier to trigger the larger it grows. Mostly, you need to lose with four-of-a-kind deuces to win the jackpot, but the requirements lessen when the jackpot begins to swell. You always know what the qualifying hand is as it is displayed on banners within the Tiger Gaming software.
If you hit the jackpot, it is split using the following percentages:
20 percent to the player enduring the bad beat
15 percent to the player who won the hand
12.5 percent to the other active players at the table the jackpot was triggered
12.5 percent to everyone else who was playing on bad beat jackpot tables at the time
35 percent used to reseed the next jackpot
5 percent for Tiger Gaming fees
This means if you hit the bad beat jackpot right now, you'd walk away with a cool bad beat story and $48,410.74 for your troubles.
Bad Beat Jackpots are easily found in the Tiger Gaming lobby as they have a yellow star displayed next to the table name. Rules are the same as any other game, although you often find the play is looser on these bad beat jackpot tables as player play hands they would not ordinarily play.
The main difference is $0.10 is removed per $4 in the pot to increase the bad beat jackpot. $0.50 is the maximum removed per hand. It is also worth noting that at least four players must be dealt into the hand when the bad beat jackpot it hit, both hole cards must be used, and the hand must go to showdown.
Grab a Welcome Bonus Worth up to $1,000
Download Tiger Gaming via PokerNews and get ready to claim a $100 percent up to $1,000 bonus. Fund your account with at least $50 before emailing [email protected] with the bonus code "NEWTG" in the subject line. The Tiger Gaming support team will then match your initial deposit amount 100 percent up to $1,000 with a bonus within 48 hours. You then release $10 of this bonus into your account for every 5,000 Comp points earned at the table
You earn Comp points at a rate of 100 per $1 contributed to the cash game rake or paid in tournament fees.