Guaranteed Jackpots, Freerolls Galore, and $0.01 Satellites!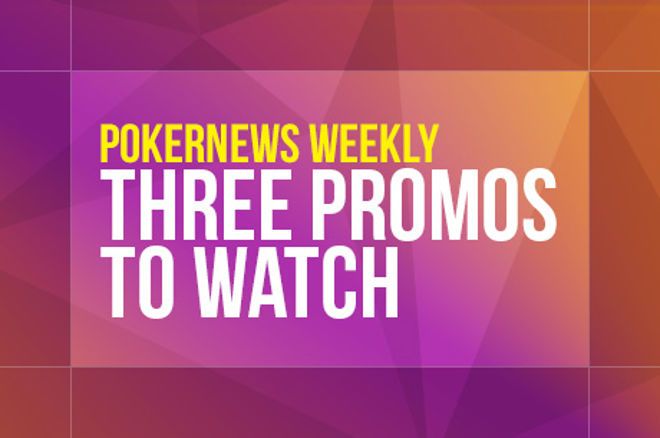 HexaPro Jackpot Mania is back at Unibet Poker meaning eight 100x multipliers are guaranteed to be hit every single day during special HexaPro Happy Hours!
Any time is a good time to play at Unibet Poer but you should definitely head there at 4:00 p.m. CET and 8:00 p.m. CET if you are a HexaPro grinder. Why? Because this is when the special Happy Hours run.
HexaPro tournaments are Unibet Poker's take on jackpot sit & go games where the prize pool is randomly determined before the first cards are dealt. You play for a small prize pool multiplier the majority of the time, but it is possible to play for up to 100x your buy-in!
When this happens, Unibet Poker calls it a Jackpot HexaPro game and the payout structure changes to paying all three entrants instead of only the champion. The winner banks 80% of the prize pool, second-place 12% and the third-place finisher 8%.
Unibet Poker guarantees eight such Jackpot HexaPro games will take place each day during the Happy Hours! They'll hit at either the €1, €2, €5, €10, €25, or €50 games, meaning the prize pools will range from €100 to a whopping €5,000.
Will you browned Unibet Poker's MTT Player of the Year?
888poker is Running Freerolls 24/7
Poker players love free stuff especially when that free stuff is cash. This is why we're so excited about the 24/7 Freerolls Festival running at 888poker until March 2.
$100,000 worth of prizes will be given away by the time the final freeroll takes place on March 2. There are a trio of way which you can get into the value-packed 888poker freerolls.
The first is also the simplest. The Freebie Freerolls are open to every 888poker customer. Locate one in the lobby, register for it before the maximum number of entrants is hit, and off you go.
Entries to the Funky Freerolls come in the form of gift drops that 888poker makes every five minutes. These gift drops are completely random and award their lucky winners tournament tickets, BLAST tickets and cold, hard cash.
888poker loves a prize wheel and one of them if your route into the Fabulous Freerolls. The Winner Spinner grants you two chances to win a prize every day. Among the prizes are tickets to Fabulous Freerolls. Land one of these during your winning spin and a free entry is all yours.
888poker Giving Away $100,000 in 24/7 Freeroll Festival
Win Your Way Into The MILLIONS Online Mini Main Event From $0.01
The eagerly anticipated MILLIONS Online kicks off this weekend at partypoker and the MILLIONS Online Mini Main Event is the highlight of the weekend's action. The tournament comes with a $ million guaranteed prize pool for a $1,100 buy-in, but you could be playing in it for only $0.01!
This is possible thanks to the excellent MILLIONS Online satellites partypoker has in its lobby.
A Day 1A Mega Satellite runs on February 13 with a Day 1B Mega Satellite taking place on February 14. Both cost $109 if you want to enter them directly and they have a combined 80x $1,100 MILLIONS Online Mini Main Event seats guaranteed to be won.
$0.01 Mini Main Event Centrolls award tickets to the $1.10 Mini Main Event Mega Phase 1. Make it through the $1.10 buy-on satellite and you'll find yourself in an $11 Mini Main Event Mega Phase 2.
These, in turn, feed into the $109 Mini Main Event Mega Satellites where the $1,100 seats are paid out.
You can buy into these phased satellites at any stage you wish, meaning you could be playing for a share of $1 million for a single cent. How cool would that be?
$0.01 Mini Main Event Centroll ⇒ $1.10 Mini Main Event Mega Phase 1
$1.10 Mini Main Event Mega Phase 1 ⇒ $11 Mini Main Event Mega Phase 2
$11 Mini Main Event Mega Phase 2 ⇒ $109 Mini Main Event Mega Phase Final
If phased satellites aren't your thing, there are a plethora of traditional satellites running round the clock that guarantees up to 20 Mini Main Event tickets.
partypoker MILLIONS Online Starts This Weekend