Win 1.9M Sweeps Coins With This Global Poker Championship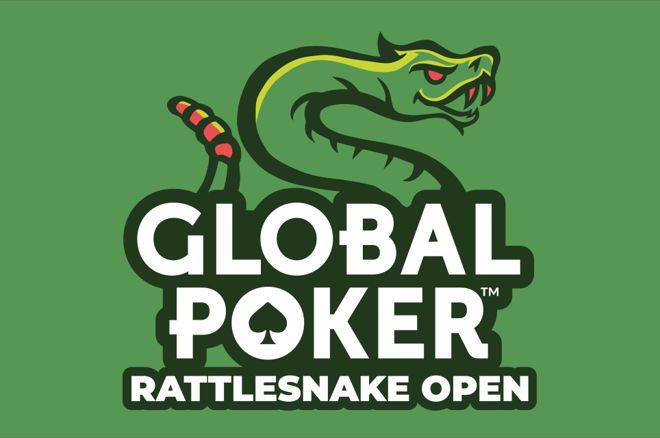 Have you competed in previous Global Poker tournament?
With 878,000,000 Gold Coins and 1,900,000 Sweeps Coins available for you to win, these are the highest prizes guaranteed in a Global Poker Championship series!
In the midst of this championship, you won't need to charm your way at the tables, you can strategize and pull your poker face – no one will be the wiser!
What is the Rattle Snake Open V Championship?
Through the two schedules, depending on whether you want to get involved with Gold or Sweeps Coins, from the May 9-30, you can get involved across the many events – with many events per day!
As you may have played Global Poker previously, they're continuing the streak of being able to play for free – with the Rattlesnake Open Championship.
The championship includes the poker games of No-Limit Texas Hold'em, as well as variations such as No-Limit Crazy Pineapple (a variation to Texas Hold'em) and Pot-Limit Omaha Hi Lo.
Through the biggest guaranteed prizes, from any Global Poker championship, you have the chance to win a prize, which isn't only limited to Gold and Sweeps Coins.
When you're registered for the championship, you also have the chance to win Merchandise, Avatars, and so much more!
Global Poker PROMO CODE
Use our promo code POKERNEWS to play now at Global Poker.
How Do You Win These Prizes?
Opening freerolls, pop-up freerolls, and a range of tournaments, you can decide to play through the schedules of Gold and Sweeps Coins.
Through the range of prizes which you have the chance to win, you need to be in it to win it! To be in it, register for the championship to play through the freerolls and tournaments!