Win 1 Million Sweeps Coins in the Monsterstack Series II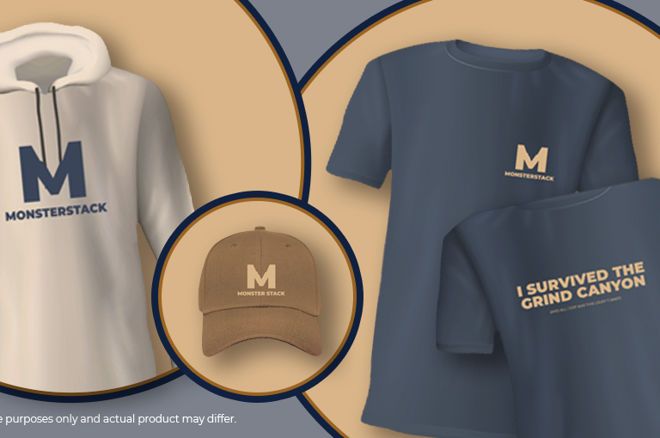 Returning for the second season, through the Monsterstack Series, are you ready to reach the peaks and take it to the max?
Starting on the 9th of January, and running through to the 22nd of January, this iconic season enables you to indulge yourself in 28 Gold Coins and 28 Sweeps Coins events!
What is the Monsterstack Series II?
In the midst of 14 days of monster action games, there are 56 events that are evenly split between Gold and Sweeps Coins!
Offering a massive 400,000,000 Gold Coins and 1,000,000 Sweeps Coins in total prizes, there is also a range of beastly prizes and titan trophies which are available to be won.
Through the Monsterstack, also known as deep stack poker, which may be slower than other styles, however, ensure that it doesn't trick you!
Looking forward to intricate, calculated gameplay, this is when you can go to the deepest structured tournaments on Global Poker. In addition, this year there is a feature of Super Deep Events which has no 'rebuys', which includes a low buy-in of no more than GC33,000 and SC33.
If you want to reach your peak, you can join the deep stack tournaments, these Main events offer 40,000,000 Gold Coins and 100,000 Sweeps Coins.
Global Poker PROMO CODE
Use our promo code POKERNEWS to play now at Global Poker.
What is the Schedule of Events for Monsterstack Series II?
Brace yourself for an action-packed schedule of the monster events, through the 14 days of Monsterstack mania, this gives you more than enough time to prove your worth.
With a monster chip on your shoulder, this can be your way to carve your way to victory, bringing you closer to the one champion spot throughout this championship. Ensure that you play your cards right and you could take the home all the glory!
Landing on the schedules to launch your plan of attack, for the Gold Coin Schedule or Sweeps Coin Schedule – you can gain the momentum to gain prizes and trophies up for grabs!
What Prizes Can You Win?
In addition to the millions of total prizes guaranteed across Gold and Sweeps Coins, there is also the reintroduction of some of the most iconic Global Poker trophies and dynamite Monsterstack merch to win!
Being just as wild – there is a range of different colors of merch. Setting the bar even higher, there is a range of new swag for the second season of the Monsterstack series!
Additionally, for all Gold Coin and Sweeps Coin events, this brings you the chance to win one of the magnificent trophies!
How Do You Win These Prizes?
Now that you know all the information you need, there is only one question to answer, how do you get involved in the second season of the Monsterstack Series?
Being easier than ever, all you need to do is ensure that you're registered with Global Poker, until the 22nd of January, this is your time to shine and win a range of magnificent prizes!