Delving Into Author Zachary Elwood's Database of Poker Tells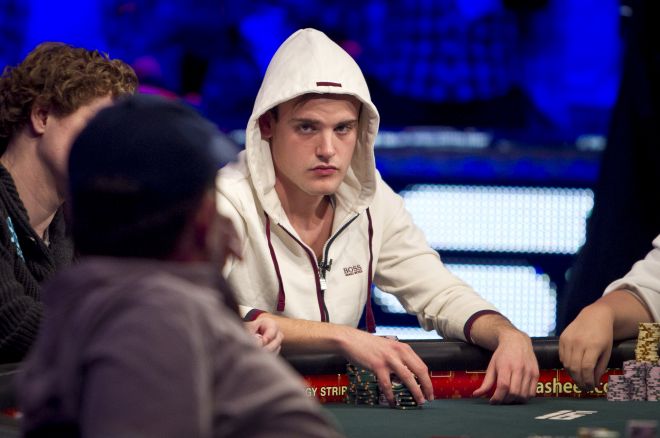 Poker author Zachary Elwood has recently published a second book concentrating on the subject of tells, titled Verbal Poker Tells. The book is a follow-up to Elwood's much-acclaimed Reading Poker Tells which does an excellent job breaking down different kinds of tells while also helpfully focusing on the contexts surrounding what appear to be information-conveying behaviors by poker players.
In his new book, Elwood is focusing more specifically on things players say at the tables, a particular subcategory of tells that can be especially revealing depending on the player and situation. As part of Elwood's research for both books and for various articles he's written, he's compiled an extensive database of poker behaviors, culled from endless hours studying televised poker shows such as from the World Series of Poker and the European Poker Tour, and from old episodes of Poker After Dark and High Stakes Poker.
If you follow Elwood on Twitter (@apokerplayer), you know that amid his frequent tweets about various poker-related topics he often shares clips from these old shows, sometimes highlighting particular hands that are interesting and which demonstrate something significant and useful to him as he has been compiling his database.
Elwood is going to be sharing some of what he's discovered through his research in some upcoming seminars at the World Series of Poker this summer, part of several being organized and presented by poker pro Jonathan Little at the Rio All-Suite Hotel and Casino and the Gold Coast over the next few weeks.
I spoke with Elwood recently about his research and the upcoming seminars for Learn.PokerNews. Here's an excerpt from the interview in which Elwood talked about what sorts of behaviors at the table he's been studying most closely and then sets up a video he created sharing some of his findings:
LPN: What are some examples of the kinds of poker tells you'll be focusing on?

Elwood: I do only have two hours for this presentation so it is admittedly not super in-depth. Also, I've tried to focus it on stuff I think is most useful for tournaments, because I think the audience there at the WSOP will be mostly tournament players. So I'm focusing on behaviors like eye contact (how much opponents look at you in certain situations), figuring out real smiles from fake smiles, immediate calls, the speed of betting, uncertainty and hesitation in betting, and also some verbal patterns.

LPN: Can you show us an example?

Elwood: Sure. Here is a video I made for CardRunners in which I analyze the behavior of the 2011 WSOP Main Event champion Pius Heinz during the final table. I think Heinz had a pretty strong tendency with what I call post-bet eye contact — in other words, how much he looked at opponents after he made a bet….
Head over to Learn.PokerNews to see Elwood's video analyzing Heinz's eye contact at that final table, plus another video and information about the seminars at the WSOP and how to attend them in "Poker Tells Seminar at WSOP Makes Unique Use of Behavioral Database."
Get all the latest PokerNews updates on your social media outlets. Follow us on Twitter and find us both Facebook and Google+!