First Time Playing the WSOP? Have a Plan (and Remember Iron Man)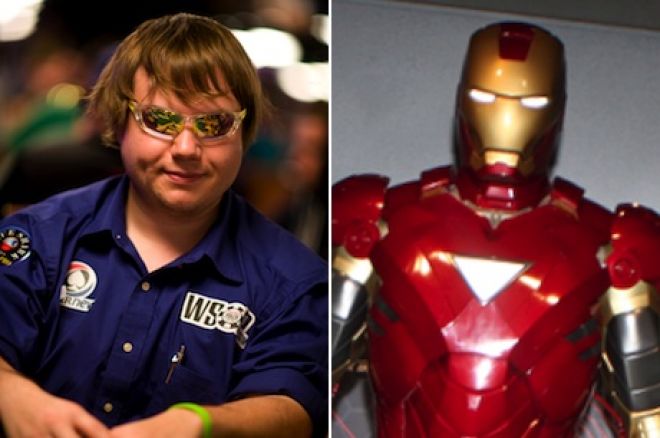 As yesterday's 2014 World Series of Poker Conference Call reminds us, this year's WSOP is almost here. In less than two weeks thousands of players will be heading to Las Vegas and the Rio All-Suite Hotel and Casino to take their chances at landing a coveted WSOP gold bracelet.
Many of those players will be making a first attempt at WSOP success this summer. Over at Learn.PokerNews, several who have played WSOP events are sharing advice with new players about what to expect. Today PokerNews' own Chad Holloway offers some tips for new WSOP players, drawing in part upon his whirlwind experience of a year ago when he won the summer's first tournament, Event #1: $500 Casino Employees No-Limit Hold'em.
Among his tips, Holloway notes the need to prepare oneself adequately for the long days of poker. And speaking of "iron man"-like endurance, here's another piece of advice Holloway offers:
There were plenty of key moments that helped propel me to a WSOP gold bracelet, but one in particular really set me on the right course. After making a mistake (in which I doubled up an opponent after calling too light for too many chips), I was beginning to feel that rage we call "tilt" boiling up in the pit of my stomach. I know myself, and had it boiled over I would have punted off my stack and been heading back to the hotel well short of the money.

Fortunately, I happened to be reading a magazine article about Robert Downey, Jr. at that time. Here was a man that had made his fair share of mistakes in life, but was experiencing a career revitalization thanks to the success of the Iron Man films. In the interview Downey said something regarding past mistakes:

"I stopped worrying about fixing things and just dealt with what was right in front of me. The bouncing ball of the moment."

I don't know why, but that was exactly what I needed to hear. I calmed down, reflected upon those words, and before long my stack was bigger than it was before. Throughout the rest of the tournament I kept the "bouncing ball" in the forefront of my mind, and lo and behold I went on to win.

All I can say now is, "Thanks, Iron Man!"
Read the rest of Holloway's tips for "Preparing to Play the World Series of Poker" at Learn.PokerNews.
Photo (Iron Man): Eva Rinaldi. Creative Commons Attribution ShareAlike 2.0 Generic.
Get all the latest PokerNews updates on your social media outlets. Follow us on Twitter and find us both Facebook and Google+!