Good Chips After Bad: How Mistakes Can Build in a No-Limit Hold'em Hand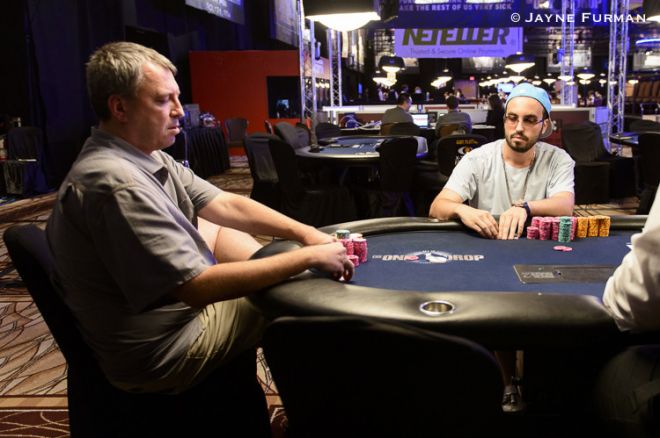 We've all been there. A small mistake early in a hand leads to much greater problems later on, and after playing sound poker for hours on end we're suddenly giving back all of our profits triple-barreling with air.
Such lapses happen to the best poker players — even Phil Hellmuth who found himself bluffing off nearly all of his stack in this year's Main Event with
-offsuit.
Another interesting instance of a player getting tangled up in a difficult hand occurred in one of the summer's last preliminary events, Event #63: $1,500 Six-Handed 10-Game Mix.
The hand came during heads-up play and involved eventual winner Bryn Kenney and Jan Suchanek. Josh Cahlik was on hand to report on the event, and this week he looks back to analyze the hand for Learn.PokerNews.
The hand between the pair came soon after the game had switched from stud hi/low to no-limit hold'em. The 10-game mix event requires a variety of skills from players — as well as an ability to pay attention and concentrate on playing correct strategy as the games change. And of course the long grind and high stress of a three-day WSOP event can prove challenging as well when it comes to keeping one's focus.
In this case, Suchanek started things off by limping from the button with
then calling a Kenney raise, perhaps making a couple of small missteps to begin. As Josh explains...
This hand serves as a prime learning tool for the beginner, as it shows how quickly mistakes can build upon one another in a single hand. One mistake can put a player in a dire situation where he is forced to play a certain way. From there, the player keeps digging deeper and deeper until there is no way out and the consequences become dire. This, of course, can all be traced back to a poor decision made early in the hand. In this particular situation, Suchanek became a victim of his own compounding mistakes.
What happened next after Suchanek's preflop play? Head over to Learn.PokerNews and read "When a Hand Gets Out of Hand: Compounding Mistakes After the Flop" to find out how the hand played out as well as what lessons it teaches about throwing "good chips after bad."
Get all the latest PokerNews updates on your social media outlets. Follow us on Twitter and find us both Facebook and Google+!