Johnny "Blaze" Flores Making Bank on Big O, Poker's Action-Packed 5-Card Omaha Variant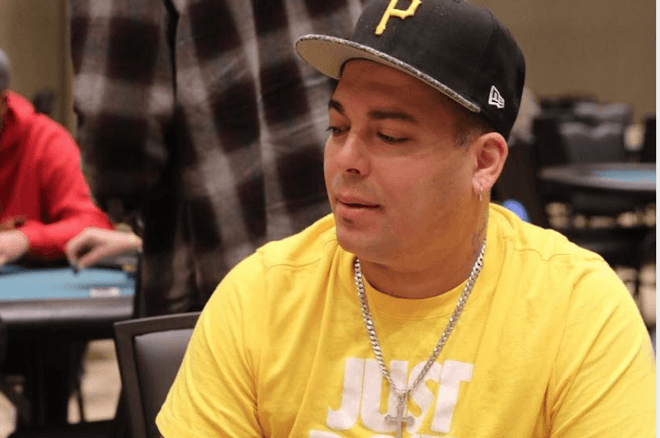 Table Of Contents
There's no denying no-limit Texas hold'em still dominates the poker landscape, but for some players who prefer a little more action, pot-limit Omaha (PLO) is their game of choice. Taking that even further, true action junkies have developed an affinity for "Big O."
Big O is a form of Omaha poker where instead of four cards, players receive five cards. The format is also played Hi-Lo split with half the pot being awarded to the high hand, and the other half to the low hand - providing there is a low hand that qualifies under the 8 or Better rule.
The game is said to have arisen in Southern California back in 2008, but it's taken more than a decade to progress to its current state, which includes both live and online offerings. In fact, there are some massive Big O games currently taking place online, and it is no surprise they've attracted some players proficient in the game.
One such player is 38-year-old Johnny "Blaze" Flores, who has developed a reputation as one of the most experienced and accomplished Big O players in such games; in fact, one of his nicknames is "Big O Boss." PokerNews recently spoke with Flores to not only learn a bit more about him but also about the great game that is Big O.
Learn the Rules of Big O here!
Finding His Way to Poker
Flores was born and raised in Chicago before relocating to Wisconsin with family in his senior year of high school. The oldest of six kids – he has three brothers and two sisters – Flores was raised by his mom, Dawn, and stepfather, Bob, with strong support from his grandmother as well.
"I come from a big family and I myself have four children, two boys, and two girls," he told PokerNews. "My oldest is 18 and my youngest is almost six."
It was actually with family that Flores first learned to play poker often playing seven-card stud against his aunts and uncles.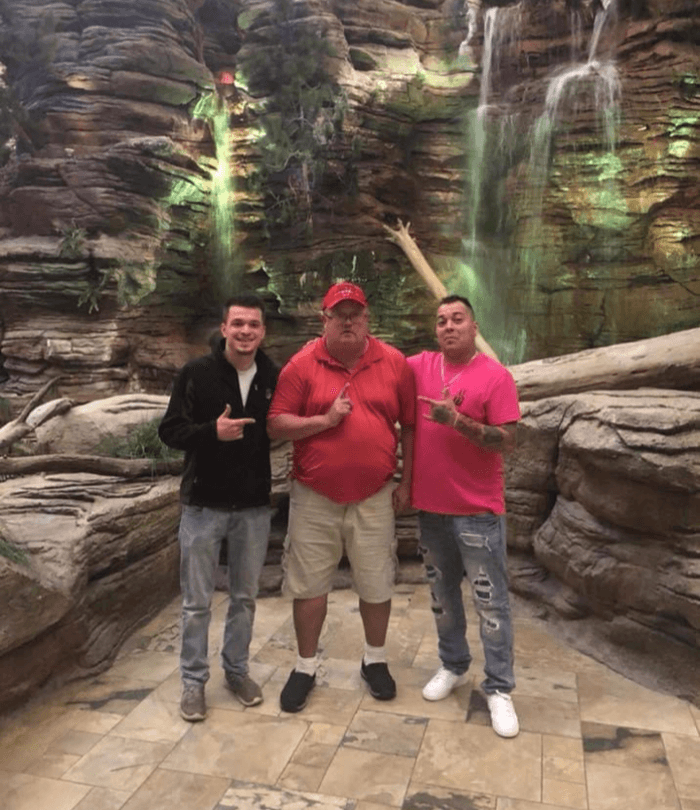 "My Uncle John Yacko is the one who really influenced my interest in cards starting from my youth. I was naturally good at it and he saw something in me like, 'Hey, this kid gets it.' I was like his little protégé so he kind of took me under his wing and schooled me on what was what. Nowadays when he feels up to it I take him on trips with me when I travel."
Indeed, Uncle John has been one of his nephew's biggest supporters. Flores points out that his uncle is old school and supports him unconditionally despite facing health challenges such as diabetes and cancer (which he beat).
Flores continued: "As a kid, there was a little sibling tradition we'd do every Halloween. I'd play cards with my one brother and two sisters where we'd gamble and wager up our Halloween candy. Ante up maybe a Snickers bar or a roll of Life Savers. Of course, I was the brains behind initiating this operation and tradition. We did this for years and I'd have to give my younger siblings their candy back because apparently, my parents thought I was hustling it out of them, but I won fair & square. I prefer the opponents I have nowadays as I actually get to keep my winnings and there's no one for them to cry to get their money back!"
While Flores had odd jobs in his younger days, he was primarily a bartender before becoming a professional poker player.
"My mother always said, 'the saddest thing in life is wasted talent.' It's a quote from the movie A Bronx Tale, a family favorite of ours," said Flores.
Indeed, Flores has been a staple in the Wisconsin and Chicagoland poker scenes for well over a decade, and more recently both online and around the country.
"I started doing online games and eventually the money led to me being able to afford to travel to make more money," he said. "The opportunity was there for better games, higher stakes, and a lot more play."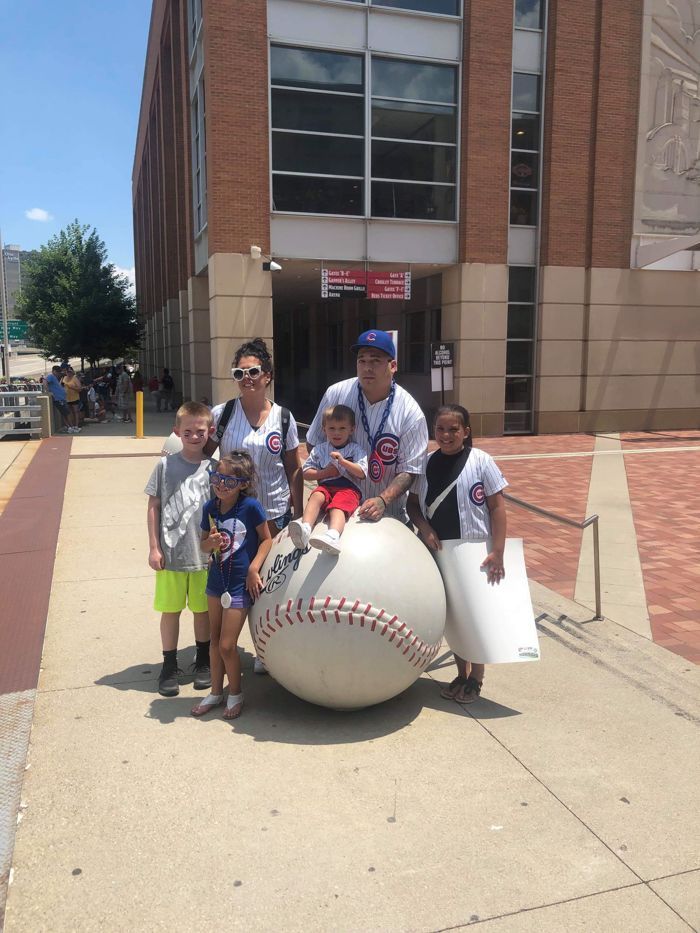 Best Free to Play Slots
Rising Through the Ranks
Flores was an experienced PLO player so it didn't take him much to adapt to the extra card when he was first introduced to Big O, which came about five years ago when Madison Poker Community (MPC) founder Michael Hanson brought it to his attention.
"I was self-taught and never read any poker books, watched videos, listened to podcasts, etc. I was naturally gifted at the skill of playing cards and I've just fine-tuned it throughout the years," he said. "Like anything, the more you practice the more you can thrive on perfecting it. Yes, there is luck in the cards but it's also about knowing when to fold, call, check, or bet. It's really about being smart and making the best judgment call under pressure amid the excitement of it all. It's the best and most natural high to be on the edge of your seat with pure adrenaline releasing when you're about to crush a pot."
He continued: "It's been up and down, high and low, like a rollercoaster ride, much like any other player, but for the most part I was steady. The real problem was limited games in my area so I began to travel. I went pro six years ago and that's when my career really took off. That's when I started making six figures a year."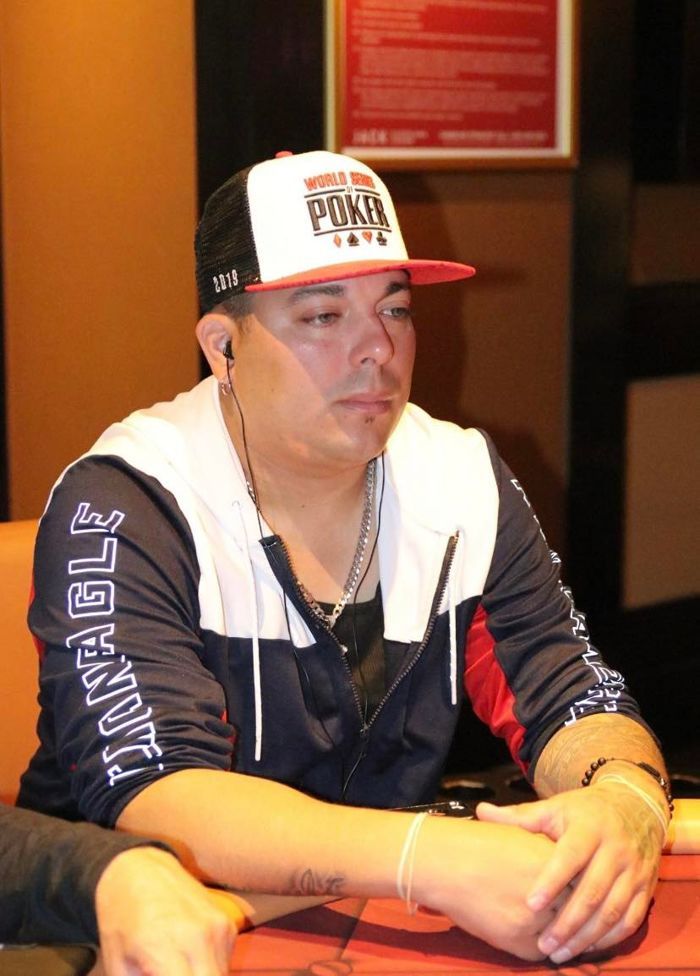 Nowadays, Flores plays all forms of Omaha but his "bread and butter" comes from playing Big O at $5-$10 and $10-$20 stakes. Online, he claims to average $5,000 a week playing such games, and while he does play the occasional tournament, those are "not my gig or my jam so to speak."
While he plays primarily online, Flores said there are good live Big O games to be found in Texas and LA's Bicycle Casino. Whenever he talks about Big O it becomes clear Flores has a passion for the game.
"I want to bring more awareness to the game. There's a lot of money in this game and some can be talented and not even be aware of the potential they have waiting for them. Like when scouts go out finding that perfect baseball player to recruit. The next professional baseball player can be just a small-town kid waiting to go pro. Someone has to be aware of him and have eyes on him to see something in him as my Uncle did in me."
So, what advice does Flores have for new players who might want to try Big O?
"I'd say stay away from middle cards, and flopping nut straights will get you in trouble when you're only going for half the pot when the best you can do is half the pot," he offered. "If you're not sitting with a solid low and ace in your hand stay out of the pot. Don't have a low in your hand without that ace to accompany it. The only acceptable hand without an ace is 2345 if you're entering a flop with a low in your hand. AK234 are huge hands. A23 double suited always put on the pressure."
For more on Flores follow him on Twitter @pokerprollc.
Learn the Rules of Big O here!
Executive Editor US, PokerNews Podcast co-host & 2013 WSOP Bracelet Winner.