Learn.PokerNews Weekly: Evaluating an Epic Hand from the EPT10 Grand Final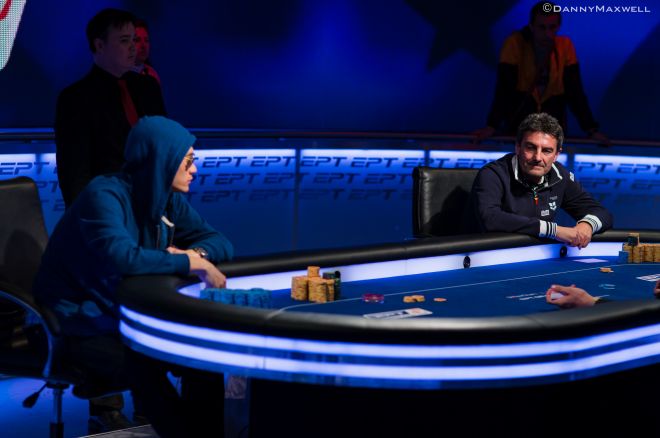 Each week Learn.PokerNews offers strategy advice, player interviews, and other features geared toward anyone with an interest in poker, but in particular to those just getting started with the game. New articles by Learn.PokerNews' staff of contributors are posted regularly, meaning every week brings more new material worth checking out to help with your game.
The Learn.PokerNews Weekly highlights recent items on Learn while also pointing back to earlier pieces you might have missed.
Among recent offerings have been an article discussing a particular postflop move in no-limit hold'em, the blocking bet, as well as a two-part series discussing poker room personnel. And with the European Poker Tour readying to start its 11th season in less than two weeks, we point back to an analysis of a fascinating hand that took place near the end of the EPT10 Grand Final Main Event.
Considering the Blocking Bet When Out of Position After the Flop
In no-limit hold'em, the most intriguing — and difficult — decisions often come after the flop. When you are playing from out of position, those decisions can become even more challenging thanks to the limited information you have relative to that of your opponent who gets to watch you act first.
Among the postflop moves available to out-of-position players is the so-called "blocking bet," usually a small bet designed to prevent an opponent from making a bigger one which might push the out-of-position player off of a hand.
There are a variety of reasons for making blocking bets, reasons that can change as you move from flop to turn to river. In a new article, Neil Gibson explains what the blocking bet is as well as the various ways it can work as a strategy when out of position after the flop.
Getting to Know Poker Room Personnel
Robert Woolley's "Casino Poker for Beginners" articles provide an excellent introduction to those just getting started with live poker, answering a myriad of questions newcomers are bound to have, as well as clarifying points about live poker that experienced players might have as well.
Over the last couple of weeks Robert has spent some time explaining the various roles filled by poker room staff in a two-part series. In the articles, Robert identifies and outlines the duties of the following poker room personnel:
brush
cashier
chip runner
cocktail waitress
dealer
floor (or floorperson)
host/hostess
poker room manager
tournament director
security
While some of the roles might seem obvious even to new players, what is actually under the purview of each may not be. Even seasoned players might learn something about what a "brush" does or benefit from Robert's tips about interacting with poker room security.
Revisiting the Salter vs. Buonanno Battle
If you enjoy reading hand analyses, Nate Meyvis of the Thinking Poker Podcast shared a great one a couple of months back focusing on a hand played between Jack Salter and Antonio Buonanno during their incredible eight-hour heads-up battle that concluded the EPT10 Grand Final in Monaco.
"In an era when observers complain of robotic experts showering pots with reraise after reraise, the Salter-Buonanno match was a disciplined, deliberate grind full of emotion," writes Nate. "Salter put both his heads-up experience and his British wit on display, and Buonanno stuck to a patient, thoughtful game even when Salter accumulated a big chip lead."
The hand came from near the end of their duel, one that Nate thought "characterized the match" and proved a turning point that eventually led to Buonanno's victory. It was a hand that saw lots of leveling, bluffing, and even a blocking bet — and as the discussion shows, provided a number of important lessons to consider regarding heads-up NLHE.
Get all the latest PokerNews updates on your social media outlets. Follow us on Twitter and find us on both Facebook and Google+!