Learn.PokerNews Weekly: Let's Talk About Table Talk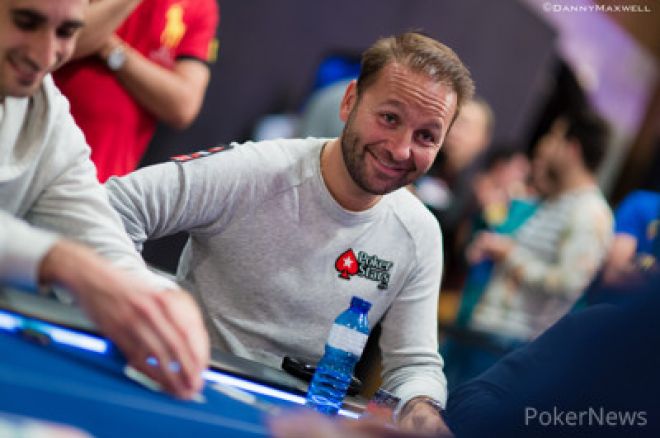 A growing collection of strategy advice, features, interviews, and more can be found at Learn.PokerNews. Primarily targeting new players, articles from Learn.PokerNews' many contributors cover a wide array of topics and concerns of interest to players of all skill levels.
As new articles are appearing constantly at Learn, the Learn.PokerNews Weekly provides an "ICYMI" look back at a couple of highlights from the previous week while also pointing back to an earlier article from the Learn archives.
This week we share some strategy advice for a particular preflop situation in no-limit hold'em, a book review of a new title focusing on verbal poker tells, and an earlier discussion of rules governing table talk.
Facing a Three-Bet? Think Twice
Matthew Pitt returns this week with a new strategy piece in which he focuses on a common situation in no-limit hold'em, namely, that faced by the player who opens with a raise before the flop and then gets reraised by a player who has position.
In certain circumstances and against certain players, calling such a three-bet is warranted. But as Matthew points out, more often than not a call in this spot opens the door to subsequent difficulty as the player doing so has to play postflop from out of position and against what is likely a strong holding.
Look Who's Talking… and, Listen!
Poker author Zachary Elwood has a new title out, Verbal Poker Tells, his follow-up Reading Poker Tells. Elwood's first book provided a much-needed update to strategic thinking about the subject of tells, rightly earning a great deal of acclaim from players benefiting from his discussion of the topic.
With Verbal Poker Tells Elwood concentrates specifically on the many ways players' table talk can reveal information about their hands. The book provides a comprehensive study of the subject, with numerous hand examples helping show various verbal patterns commonly employed by players that are more revealing than some might realize. Some of the examples Elwood shares include famous televised poker hands, with savvy table talkers like Daniel Negreanu, Phil Hellmuth, and Antonio Esfandiari among those featured.
Learn.PokerNews Call Back: Speaking of Table Talk
While we're on the subject of table talk, there are a number of guidelines regarding what can and cannot be said at the table of which new players should be aware.
In a series of articles looking at house rules, Linda Geenen covers a variety of topics, her explanations valuable both to new players and those with more experience. Among the subjects she addresses is table talk, covering how poker rooms typically decide what is allowed and what is not.
Get all the latest PokerNews updates on your social media outlets. Follow us on Twitter and find us on both Facebook and Google+!