Learn.PokerNews Weekly: Tips for WSOP Newcomers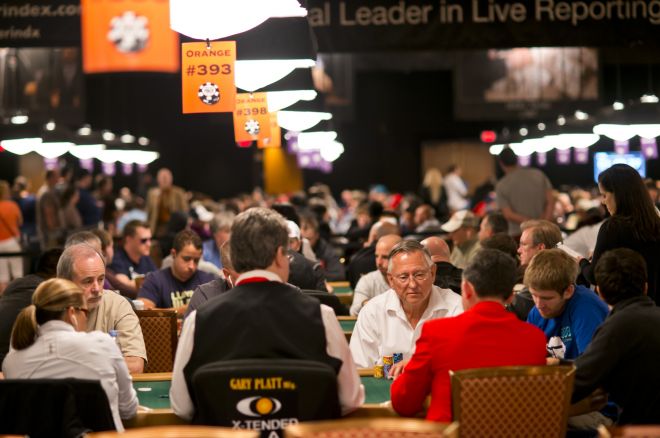 Learn.PokerNews offers a variety of strategy advice, player interviews, and other features geared toward anyone with an interest in poker, but in particular to those just getting started with the world's greatest card game.
New articles by Learn.PokerNews' staff of contributors are posted daily, meaning every week brings a collection of new material worth checking out to help with your game. There's an extensive trove of earlier articles and series worth investigating as well.
The Learn.PokerNews Weekly highlights recent items on Learn while pointing back to earlier pieces you might have missed. As the first of this week's recommendations suggests, our attention is increasingly starting to turn toward the upcoming 2014 World Series of Poker the first events of which kick off on Tuesday, May 27.
Playing the WSOP for the First Time? Consider This
You might have heard the good news this week that the popular Thinking Poker Podcast is coming to join the iBus Network Media family of podcasts here at PokerNews. The show is co-hosted by Learn contributors Nate Meyvis and Andrew Brokos, both of whom have considerable WSOP experience from which to draw on and share.
Meyvis has been regularly playing WSOP events since 2005, cashing frequently and even cracking the top 100 in the Main Event in 2011. This week he joined several other writers at Learn currently sharing advice to new WSOP players, presenting a quick list of points worth considering both at the tables and elsewhere. Click and learn:
The Bright Side of Being Card Dead
On the non-WSOP front, Matthew Pitt shared some valuable advice for Learn readers this week regarding how to endure those inevitable stretches when the cards aren't necessarily cooperating.
We've all been there, struggling through multiple orbits when we seem never to draw even a face card, let alone a playable-seeming hand. Pitt explains how to use such periods constructively and even how having to go through stretches without being dealt premium hands can help you better understand the game isn't solely about the cards, but involves many other factors as well.
Read and discover how to make the most of one of poker's most frequently presented challenges:
Learn.PokerNews Call Back: "Casino Poker for Beginners"
Learn contributor Robert Woolley has many years of experience playing poker full-time in Las Vegas, spending time in practically every available poker room and gathering much wisdom regarding the games on offer and how to get the most out of them.
In his series "Casino Poker for Beginners," Woolley shares advice to players who perhaps have played home games or online but who have yet to take the next step to play live in a "brick-and-mortar" setting. Woolley covers everything from getting seated, buying chips, what the various buttons mean, and what you need to know about handling the cards, presenting an array of "need-to-know" advice in an entertaining way. Even experienced players are likely to discover new information in these informative articles.
Click through and check out the entire series, or begin with his initial installments below:
Meanwhile, for a rundown of other highlights from the past week at Learn.PokerNews, check out "The Sunday Review."
Get all the latest PokerNews updates on your social media outlets. Follow us on Twitter and find us on both Facebook and Google+!