Learn.PokerNews Weekly: Tom Schneider Talks Mixed Games and More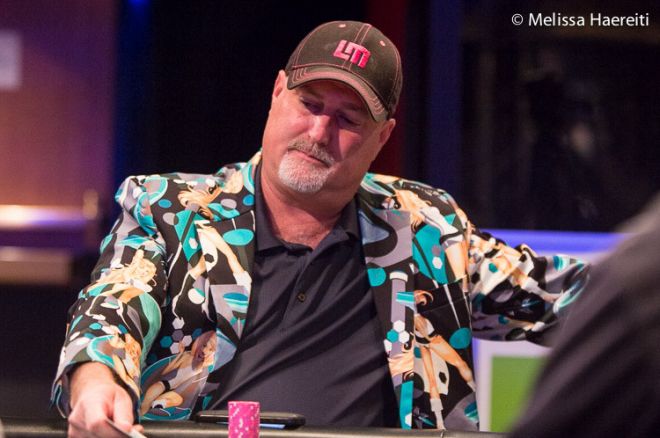 Every week Learn.PokerNews provides readers with an assortment of new strategy articles and features mostly directed toward new poker players but also of value to those with more experience with the game. New articles covering cash games and tournaments — and both online and live poker — as well as interviews and other features appear each week.
The Learn.PokerNews Weekly highlights recently-posted items on Learn while also pointing back to earlier pieces you might have missed.
This week saw four-time World Series of Poker bracelet winner and 2007 WSOP Player of the Year Tom Schneider take a quick time-out from playing to talk to us about mixed games, while Robert Woolley offered a comprehensive look at the many bonuses and promos to be had in live poker rooms. We also point back to an earlier tournament strategy piece by Josh Cahlik discussing a good-to-know final-table tactic called the "Ten-to-One Rule."
"Donkey Bomber" Discusses Mixed Games
Aaron Hendrix is in Las Vegas this summer along with the rest of the PokerNews Live Reporting team helping cover the World Series of Poker, and he's occasionally taken a break from his reporting duties to talk to some of the players about strategy advice and other topics of interest for new players.
This week Aaron caught up with four-time WSOP bracelet winner Tom Schneider (a.k.a., the "Donkey Bomber") to talk about how to get started with mixed games. Schneider is a good one to go to for such suggestions — not only is he an accomplished cash-game player of mixed games, but his three of his four bracelets have come in mixed-game events (one Omaha/Stud Hi-Low, two H.O.R.S.E.) with one more in stud hi-low.
When Bad Beats Are Very, Very Good
Robert Woolley recently covered another topic in his "Casino Poker for Beginners" series that sometimes proves confusing to those new to brick-and-mortar poker, namely all of those bonuses poker rooms offer to players who make high hands, suffer spectacular bad beats, or just show up and play their favorite card game.
Robert gives an overview of high-hand bonuses, bad-beat jackpots, "aces cracked" bonuses, splash pots, as well as random drawings, freeroll tournaments, and other promotions via which players can earn cash in ways other than by winning pots.
Learn.PokerNews Call Back: The "Ten-to-One Rule" in Tournament Poker
A few months back Josh Cahlik discussed a particular tournament strategy based on something called the "ten-to-one rule" previously made popular by Dan Harrington and Bill Robertie in their influential Harrington on Hold'em series.
The rule comes into play when a tournament reaches a final table and the pay jumps become most significant, and suggests that if a player is heads-up against an opponent before the flop and has at least 10 times more chips than the other player, the bigger-stacked player should set his or her opponent all in with any two cards.
"This is a recommended strategy for two different reasons," explains Josh. "One is the fact that you could potentially eliminate your opponent if he calls and loses the hand. Secondly, there exists a strong possibility that the player will fold, allowing you to drag in another pot and pad your stack."
There's more to it, though, as Josh explains with an example and further discussion.
Get all the latest PokerNews updates on your social media outlets. Follow us on Twitter and find us on both Facebook and Google+!