Talking Omaha Poker - My Kingdom for a HORSE!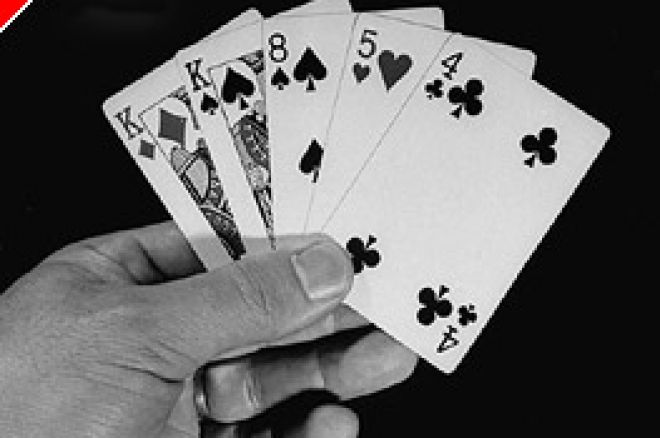 Shakespeare's Richard III said to Catesby: "A horse! A horse! My Kingdom for a horse!"
If Richard III were alive now, and playing poker on a regular basis, I think there is a good chance he would still be crying out this demand, especially if he wants to be the true King of Poker! Only, today's horse would be a H.O.R.S.E., the form of poker tournament that recognises that there is more to poker life than just No Limit Texas Hold'em.
H.O.R.S.E. is an acronym for (H)old'em (Limit); (O)maha (Hi/Lo); (R)azz; (S)tud; (E)ight or better Stud (Hi/Lo). All five variations are played in time-limited rotation.
At the forthcoming World Series of Poker, for the first time, a H.O.R.S.E. tournament is going to be on offer as a premium buy-in event. Not the $2,000 it was in 2004 (the last time it was held at the WSOP), not $10,000 like the Main Event, but $50,000!
This is an excellent development in my view, because the WSOP Main Event is now a giant circus, and cannot possibly identify a true poker champion. Sure it is good for poker in the sense that it involves so many of the poker playing public but, because it does, it is no longer a true test of the best.
What a shame then that commercialism has intruded here too because Harrah's are abandoning the rotation of disciplines for the final table. Having battled through to the final table, the participants will decide the Bracelet playing just No Limit Hold'em. Oh dear!
Poker is more than just No Limit Hold'em, it is just that No Limit Hold'em has spread like a commercial plague across the world and is consequently a rich source of income and profits for so many in the industry. That is not a recipe for finding a true poker champion, for such a person would be able to prove his or her mettle at Omaha, Stud and Razz too, being the other current popular variations. Surely a tournament combining these and different variations of each would be the true test of a poker champion?
It will be interesting to see if this high stakes tournament proves popular but I fear that the outcome of that question is dependent upon the attitude of the TV companies. It needs a company with a little imagination but I fear it won't happen in the USA because, as I perceive it from the UK at least, the advertising demands and ratings seem to be the only driving forces behind TV programming. I think there is a better chance in the UK of a programme being aired showing Omaha or Stud, or even Razz.
That said, I hope I'm wrong. Surely even in the USA, programming of final table No Limit Hold'em clashes must be reaching saturation point. I don't watch anything like the poker TV I used to. It's all lost its edge.
Now, if someone were to show a series of Omaha tournaments with hole cards and everything, with a knowledgeable commentator airing his views on the play, I would be in front of my screen with a drink and a packet of chocolates every week. But then again I will know what I am watching.
That is the Catch 22 situation TV companies now find themselves in. There is a lack of knowledge in the mass audience about the poker variations of Omaha and Stud and the lead time needed to bring that into the realms of commercial feasibility is possibly quite long.
Six years ago in the UK, there was no poker on TV with the shining exception of Late Night Poker, which remains the fore-runner to hole card TV – well before WPT spycams. The point was that it aired in the early hours of the morning in a slot made available by the Channel for unusual subjects, ones that did not necessarily expect to make a profit for the Channel.
In the UK, there is a spirit of experimentation on TV. Historically, that has been the BBC's forte because it is a TV channel funded entirely by compulsory licence payments. Every one of us here who owns a TV is required to pay over £100 a year. It is in effect a tax but it gives us a vital element of pioneering spirit in TV. It gave us Monty Python's Flying Circus and Fawlty Towers, so that is a good enough reason to justify it for me!
Ironic then that it was one of our commercial stations that kicked off poker on TV over here, but again Channel 4 was set up to cater for tastes outside of the mainstream arena, so perhaps not so big a surprise.
Surely then, now that poker is an acceptable popular subject, it is a matter of time before someone comes up with a regular Omaha programme, one that is totally free of No Limit Hold'em. I do hope so. The more variation we see on our screens the better. Perhaps a very successful high stakes H.O.R.S.E. tournament at the WSOP will be the catalyst.
I am not holding my breath.
Until next time!
Ed Note: Great Omaha action can be found at Pacific Poker