Ace Speaks: Live poker or online poker?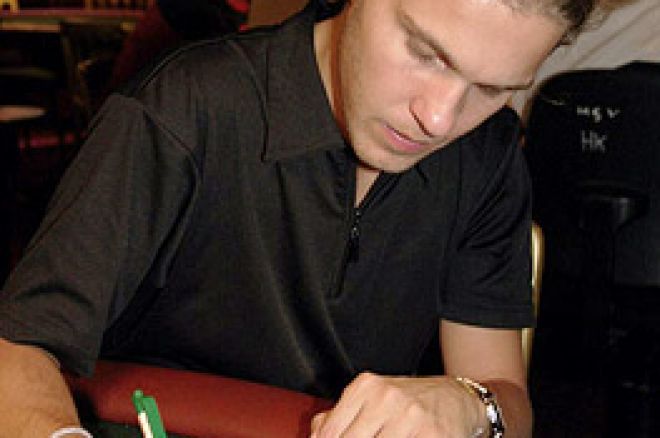 In my previous article "Tournament poker or live poker?", I analyzed the changed situation in recent years especially with regards to tournaments, and the effects that these changes could or should have on "old-school" brick and mortar cash game players like me. My conclusion was a simple one. Because attention has shifted more and more towards tournament play, and especially because the outside money from TV and sponsorships nowadays flows into the tournament world almost exclusively, a lot of money players should probably start re-evaluating their own positions too, possibly by jumping on the tournament wagon themselves. After one or two years of seeing and analyzing the changes but not really acting on it, I have now decided to make some radical changes to the way I've always done things. To be more concrete: Now that everybody is focusing on tournament play, I would be both stubborn and foolish if I kept focusing solely on cash games, and I would not be taking advantage of a few excellent opportunities that may be there for those who want to look. Therefore, I have decided that I should not turn away my head from these opportunities anymore.
A similar type of development
A similar type of development has taken place because of the growth of online poker. Once again, for those who don't know who I am: I have been a brick and mortar cash game player for years. I have been involved in tournaments on just very rare occasions, because I have always held the view that the real money was not in tournaments but in live games, and I have also more or less neglected the developments regarding poker on the Internet. Even though I was involved a lot on the Internet with regards to writing and discussing / teaching poker, I did not actually play much myself. Just as other good brick and mortar players, I felt that live play simply gives winning players a much bigger edge (for a large part because you can "see" and "feel" what's going on), and also is simply a bit "cleaner" than online, where the dangers of collusion and outright cheating are simply too big - at least, that had always been my view.
But as had happened to my views regarding cash game poker vs. tournament poker, also here it was just impossible to maintain my old stance that the real money was in brick and mortar games and that online poker was simply a double-edged sword. Only a fool would be able to neglect the excellent online results of for example some very young Scandinavians. In fact, when you check on the Internet you will find many games that are both clean, very beatable and high stakes - while it is clear that in brick and mortar cardrooms the good games are more and more starting to become the exception rather than the rule. In my hometown Amsterdam, the €500 minimum buy-in pot-limit Omaha game that had been running for over four years, my bread and butter game, seems to be dying out a little, and also in other major European cities like Vienna, London and Paris the cash game action doesn't appear to be particularly on the rise. The reason is simple. More and more people nowadays are focusing on playing online as it is faster (especially to those who multitable), because it is cheaper (no costs of traveling + lower rake), and because good games can be found simply with the click of a mouse, within your own home.
A major concern with online play is still the honesty of the games, though. After all, it is obvious that not all players on the Internet have very high standards when it comes to integrity. Most sites are doing the best they can to keep the games as clean as possible, knowing that it is also in their best interest to run an honest game, and especially for the really big games some measures have been taken to ensure that those who play will play in an honest manner. All in all, with so much money floating around on the Internet while some of the bigger brick and mortar cash games are struggling to survive, it would simply be silly to neglect the attractions and the possibilities of playing on the Net. This does not mean that live poker is dead, because I still believe that in terms of pure edge brick and mortar cash games simply offer the best value, but it does mean that B&M money players should no longer ignore the possibilities that online play has to offer - while being aware of some of the limitations and the dangers, of course.
Some final words
As a pro, it is one's job to find those ventures that are the most profitable, preferably with the least possible risk. Now, there can be no doubt that for those who are smart and sensible when it comes to both the possibilities and the dangers of playing online, there is a whole lot of money to be made. Just as I have done, it may be best to simply start experimenting playing for low stakes to get to know all the features and technical possibilities that go with playing online, to then slowly work your way up in limits. As with the tournament poker vs. live poker issue from the latest article, it may have taken me a little too long to realize that the Internet is here to stay, and that I should jump on the riding wagon rather than let it pass me by. Now, if you are reading this and -just like me- you consider yourself to be an almost exclusive B&M money player, then you might want to re-evaluate your position, just as I have done. In the long run, you may very well get rewarded for it.