Strategy with Kristy Podcast: Live Cash Game Grinders Part 4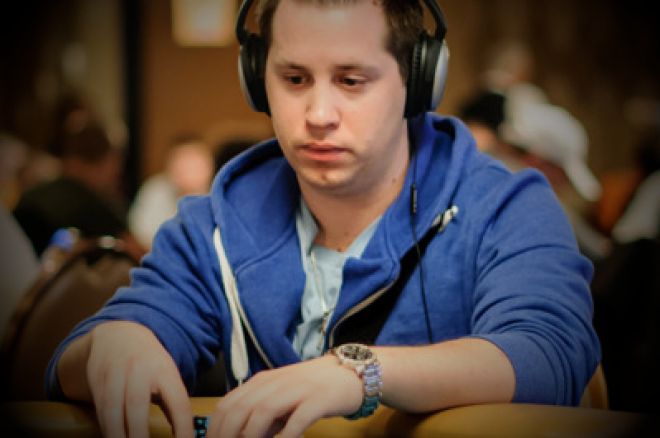 For the past few weeks on the Strategy with Kristy Podcast, the focus has been live no-limit hold'em cash-game grinding. In Part 1, Part 2, and Part 3, host Kristy Arnett spoke with low- and mid-stakes cash-game professionals about what it takes to play for a living, win rates, how to move, and common mistakes. This week, in Part 4, Arnett recaps the episodes thus far, discusses her own experiences playing live, and also interviews Matt Mercurio and Berk Brown. Mercurio tells his story of moving from the workplace to poker, and Brown talks about currently trying to do just that.
Here is a snippet from the interview:
Mercurio: "The hardest part about playing for a living is dealing with the downswings. Luckily, for me, I saved enough in my job so that when I went into poker, I was way overrolled [bankrolled] for whatever stake I was playing. I would never play with less than 50 buy-ins. Dealing with the downswings though, especially live, is really hard because they can last for months. You try to play perfect and the run bad can kind of get to you and mentally, it could hurt as a player. That's just when you have to start studying more to get back at it. Just know that you're doing the right things and try to build your confidence back up.
"If you're going to quit your job, you have to realize that not getting a steady paycheck is pretty difficult to deal with, especially when your bills are adding up and cutting down your bankroll. You have to do more than just break even to just stay afloat. Before you quit your job, I would recommend having 100 buy-ins and being prepared to drop all the way down to 30 buy-ins before you start looking for a job again. Once you quit, the hardest thing to do is go back and start working again, punching that time clock."
Tune in every week for new episodes of Strategy with Kristy. Feel free to send in questions, ideas or suggestions for the podcast to kristy@pokernews.com. Also remember to follow PokerNews on Twitter for up-to-the-minute news.