Strategy with Kristy Podcast Part 1 with Tommy Angelo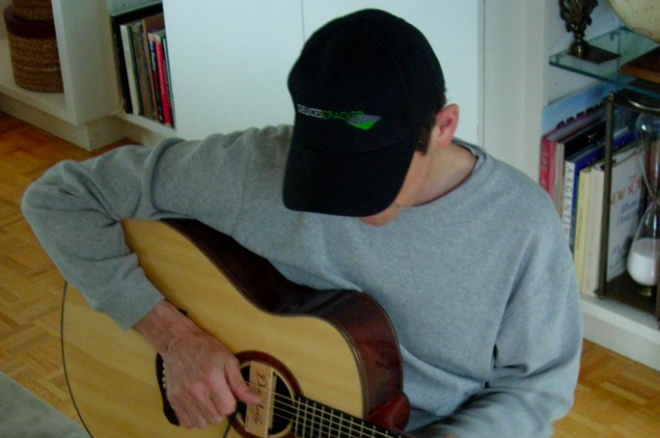 Tommy Angelo is a well-respected poker player, writer and coach. He's best known for penning, Elements of Poker, which addresses the mental side of poker. In Part 1 of his interview for the Strategy with Kristy podcast, he discusses how to begin improving your poker mindset, as well as addresses the common hurdles players face during the process.
Here is a snippet from the interview:
There are things you need to learn about poker as far the fundamentals including odds, thought processes, identifying playing styles, and how to adjust, but then there's the other side of being a good poker player. You need to know when to quit, identify when you're tilting, and plug those types of leaks.
I know you have a new book coming out, but I want to talk about your first one, Elements of Poker, for a bit. When working on the mental part of the game, is one of the biggest hurdles just recognizing that you need to work on it in the first place?
Absolutely. That's the hardest thing—awareness and being to able to accurately access our own performance and our own mindset, especially early. That is a big challenge. One of the things I tell people who are just getting started is that it's very natural to start with just the cards. The first thing we learn is three-of-a kind beats two-pair, or whatever. It usually takes a little while for someone to go up and down the swings and go through some tilt issues before they realize, in their saner moments that they can step back and say, "This is what I really need to work on."
So what I tell people who are just getting going is that instead of taking all of your improvement energy and channeling it toward making your A-game better, meaning your betting strategy, your tells, and everything, is to partition off some of that energy and spend it working on all these other aspects of the game including your own mental stability right from the beginning. Make it a priority instead of making it an incidental thing.
Let's say after three or four years, you've got an A-game that's good enough to beat the game you're playing. Now, if you want to improve your win rate, the only place to turn to improve it significantly is to do what I call, "lop of the C-game." That's where Elements of Poker starts. The idea there is that you have to be able to accurately asses what your C-game is, when it happens, and why it happens. Then go at it diligently with great effort. Let's say you lop off the very, very worst of your performance. Let's say it only comes up once a week when you're really bad, but through tools and whatever, you managed to lop that off. Now you will have a new C-game which will be better than your old C-game. A long-range plan of improvement should be what I call, "From the top up and bottom up." You work on your A-game all the time, and you work on your C-game all the time. That's a path that's sustainable and will always bear fruit.
Tune in every Thursday for new episodes of Strategy with Kristy and feel free to send in questions, ideas or suggestions for the podcast to kristy@pokernews.com. Also remember, follow us on Twitter for up-to-the-minute news.
*Photo courtesy of Betting.Betfair.com