Stud Strategy - Poker At the Taj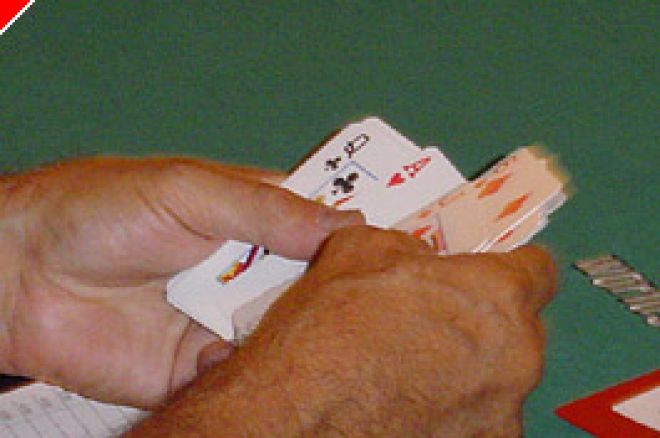 My marathon trip to Atlantic City included a stop at the Trump Taj Mahal (known familiarly as 'The Taj') – once the premier poker room in the area. In many respects it still is. This is the place that you come for the highest limits and the biggest variety of games – especially stud games.
The place has lost some of its luster though, to be sure. There are now ten poker rooms in Atlantic City – actually eleven if you count Bally's second room, the Wild West room that only holds tournaments. And many of these places, like the Borgata and the Hilton, are virtual poker palaces – with new and luxurious tables and chairs, new chips and cards, and beautifully appointed and meticulously clean surroundings. By contrast the Taj looks, well, tired and run down.
But serious poker players don't care about the ambiance, do we? We follow the action wherever it may take us. I've played in cramped back rooms, hallways, musty decrepit basements, and once in a place that was so dark and small and filled with cigarette fumes that it reminded me of a smoky coffin. Hell, I've even played once or twice in the back seat of a car just to get some action.
When push comes to shove, the Taj has all of the ingredients of a great room – and that's great action at all limits.
There are 90 tables in this poker room – making it the largest room in Atlantic City and one of the largest poker rooms in the United States. But when I arrived at a little before 10:00 AM Saturday morning, there were only twelve games going – seven of them stud. I sat down in the $10/20 stud game but it wasn't my only mid-limit stud option. There were two full tables of $20/40 with a list, there was another $10/20 game, there were a couple of $5/10 games, there was a $3/6 game with no ante (a game they had just started to spread in the casino – and one I have never seen anywhere else), and there may have been a few $1-5 games but I honestly didn't ask and don't recall. Frankly, considering the time of day, the stud action was impressive. Only Foxwoods' room would have had more games.
This was the nadir of their stud poker action I was told by the players at my table. Later in the day I was assured of finding $15/30, $30/60, $40/80, and maybe $75/150, $150/300 and $400/800. The guys at my table never played that high, but they had seen those big games go off many times recently.
The room is player friendly. The casino offers free "Taj Cards" where players earn points that are used like cash for food and room. Low stakes games earn $1/hour. $10/20 earns $2/hour and $20/40 or higher earns $3/hour. Not a bad deal. My home casino, Foxwoods, that has no competition within 200 miles, pays significantly less per hour.
The games are raked below $20/40, with a 10% $4 maximum taken from the pot. $20/40 and higher pays time. $20/40 is $7/half. Time charges go up from there. $30/60 is $8/half hour, etc.
There was a no limit hold 'em tournament starting at 10:15 – another would go off at 6:15 in the evening. I figured that I would play hold 'em elsewhere. This was going to be my only chance to actually play mid limit stud. So I sat down in the $10/20 game. It had the conventional structure — $1 ante with a $3.00 bring-in by the low card.
I bought in for $500 – which made me by far the big stack at this table. It became clear after about three hands that these were guys who were just grinding it out – waiting for some tourists or just playing for the points – hoping to break even in the game and then use their $2/hour for meals. Tight does not begin to describe them.
I figured I had a choice. I could rock along – just using the time to find out about Atlantic City, asking questions, and maybe getting some material for this article. I could try to juice up the game with some wild and crazy tactics – to convince them that I was indeed a tourist and they should abandon their rocky style of play. Or I should leave.
I spent about half an hour playing tightly, chatting, and listening to some stories about how poker had shifted from stud to hold 'em in Atlantic City. I heard three or four major bad beat sagas. I had no memorable hands – just winning a couple of pots with some aggression on Fifth Street – when folks dumped anything but what they perceived to be the best hands. There was no chasing after that and very little gambling in general. It didn't seem to make sense to try to change the nature of the game – I gauged my chances of doing that as thin at best. So I bid the game adieu, up exactly $20. Hey, that's $20 for thirty minutes of play – meaning I won at a rate of two big bets an hour! So I can't complain. I also got one good quote from a regular:
It may not be the nicest room, but you're assured of getting a stud game 24/7. It's the only place, really. That's worth something, ain't it?
Yes it is. It's worth a lot in my book!
Ed Note: Work on your Stud game, and win a bracelet at the WSOP. Great Stud action always at Pacific Poker