Talking Poker: Bankroll Management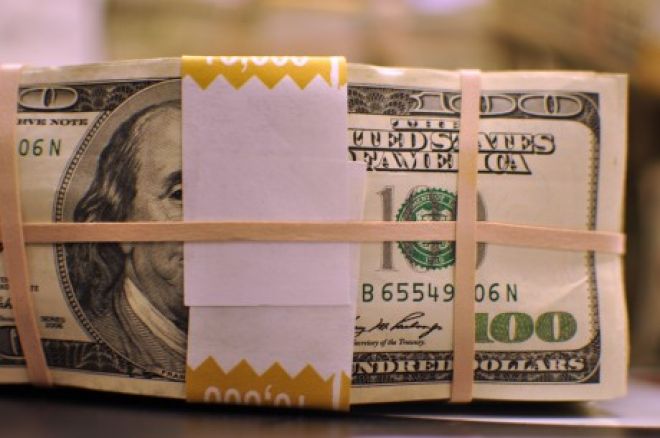 Each week, the Talking Poker series will highlight a particular poker term. We'll give you a clear, to-the-point definition of the term and an example of the strategic concept to which it refers, so that you can start using the term and implementing the related strategy into your game. Today we talk about the idea of a poker "bankroll" and how bankroll management can affect decisions made at the tables.
Definition
Money is an essential element of poker, just like the cards and the chips. Everyone has his or her own personal ideas about the value of money, which can have an effect on how each player perceives the significance of the stakes he or she chooses to play and even the importance of how much is being risked in each pot.
Whether you are a casual poker player, a serious amateur, or a professional, it is highly recommended to have a separate, poker-only "bankroll" with which to play — that is, an amount of money specifically set aside for playing poker.
Example
A player earns enough over the course of a couple of years' worth of play to decide to become a full-time player. Looking ahead, he sets aside a portion of the money he has saved with which to continue playing, while reserving the rest for living expenses and other essentials. As he continues to earn money, he will follow a similar method of setting aside some of his winnings for non-poker expenses while adding the rest to his poker bankroll, viewing the latter as being much like "reinvesting" in his "business."
His subsequent decisions regarding the stakes at which he can play as well as whether or not he can continue playing full-time will be determined going forward by how well he can maintain his bankroll.
Strategic Considerations
Bankroll management is itself an important, often overlooked skill in poker. In a way it is analogous to the skill of being able to judge the odds being offered to you when facing an opponent's bet and deciding whether or not to call. If you have a flush draw with one card to come and your opponent makes a pot-sized bet, an understanding of pot odds helps you see that getting 2-to-1 to call is not worth the risk since you only have a little less than 4-to-1 chance of making your flush.
Similarly, when it comes to bankroll management you weigh risk versus potential reward every time you decide whether or not you can afford to buy into a cash game or tournament. However, unlike with pot odds where the math dictating what is the best decision doesn't change from player to player, when it comes to bankroll considerations everyone has his or her own personal comfort level and "risk threshold" guiding the decision whether or not to play.
Most experienced players recommend risking only a very small percentage of your bankroll whenever playing a particular game. That is to say, if you only have a $2,000 bankroll, sitting down at a cash game and buying in for $1,000 is hardly sound bankroll management. Nor would playing a $1,000 tournament with such a bankroll be wise, as that, too, could cause a rapid depletion of your bankroll. It could also negatively affect your ability to play hands correctly — say, when you have a flush draw and face favorable pot odds, but are worried about calling and losing.
Matthew Pitt's three-part series of articles about bankroll management explains in detail recommendations for both cash games and tournaments. For cash games, you want to have a healthy number of buy-ins available at your preferred stakes so as to relieve the pressure of potentially losing a stack. Similarly with tournaments you want to play at levels at which you have many buy-ins in your bankroll — even hundreds (for cautious players) — so losing that money represents a risk you can easily withstand.
See those articles for more specific advice about buy-ins, moving up in stakes, and cashing out:
Watch and Learn
Our Remko Rinkema has some further advice about bankroll management and its importance. Take a look:
Get all the latest PokerNews updates on your social media outlets. Follow us on Twitter and find us on both Facebook and Google+!