Talking Poker: Turbo Tournaments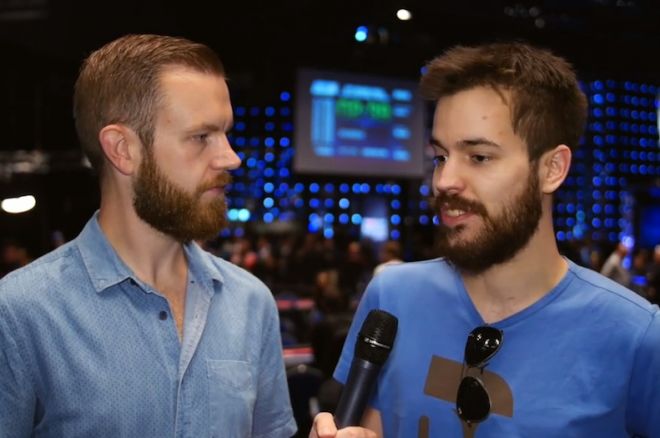 Each week, the Talking Poker series highlights a particular poker term. We'll give you a clear, to-the-point definition of the term and an example of the strategic concept to which it refers, so that you can start using the term and implementing the related strategy into your game. Today we turn our attention to "turbo" tournaments.
Definition
Any tournament described as a "turbo" features a faster-than-typical structure in which blinds and antes increase at a quicker rate than usual and levels are often of shorter duration. Turbo tournaments are especially popular online, and many live tournaments employ rapid, "turbo"-styled structures (especially for low buy-in events).
Examples
The 2015 World Series of Poker that gets going in just 10 days has a couple of two-day turbo tournaments on the schedule — Event #18: $1,000 Turbo Texas Hold'em (No-Limit) and Event #56: $5,000 Turbo Texas Hold'em (No-Limit) — each of which features 30-minute levels on Day 1 and 40-minute levels on Day 2, rather than 60-minute levels throughout (as in most non-turbo events).
The recently completed PokerStars and Monte-Carlo®Casino EPT Grand Final festival included several turbo tournaments as well with 15-minute levels (as opposed to other events with levels lasting anywhere from 30-90 minutes), and four "hyper-turbo" tournaments with 10-minute levels.
Online — say, on PokerStars — non-turbo tournaments typically feature levels lasting 10 or 15 minutes (or longer), while a typical turbo tournaments features 5-minute levels and a hyper-turbo tournament has just 3-minute levels with the blinds and antes increasing more rapidly as well.
Strategic Considerations
Turbo tournaments are designed to finish in less time than non-turbo tournaments, a feature that makes them popular among many. However in order to finish more quickly, the format frequently finds players playing relatively "short-stacked" for much of the tournament (aside from the first few levels), which often translates to more preflop all-ins and less postflop play, especially late.
That said, turbo tournaments still require — and reward — many of the same skills non-turbo tournaments do, such as choosing starting hands effectively, understanding and using position well, being smart with your bet-sizing, and accurately reading and responding to opponents' playing styles. Exercising patience can also be relevant in turbo tournaments, too, it's just that you often have less time to wait for the best hands or the most favorable spots than in non-turbo tournaments.
The first few levels of a turbo tournament can be approached much as you would a non-turbo event as the stacks are usually still relatively deep at the start. But don't wait too long before getting involved, and be ready to start widening your range after the first couple of levels when it comes to opening raises, three-betting, and defending. Pay close attention to upcoming level changes and rapidly changing stack sizes, as pressuring short stacks becomes a common strategic theme once the tournament moves into the middle stage and as the bubble nears.
For more advice about turbo tournament strategy, see "Pick Up the Pace: Ten Tips for Playing Turbo Tournaments."
Watch and Learn
Near the conclusion of the PokerStars and Monte-Carlo®Casino EPT Grand Final, our Remko Rinkema had a chance to talk with three-time WSOP bracelet winner Dominik Nitsche just after he'd finished runner-up in a €5,000 Turbo NLHE event in Monaco.
Here Nitsche addresses some of the attractions of turbo tournaments, the kinds of fields they tend to attract, and why he enjoys playing them. Take a look:
Get all the latest PokerNews updates on your social media outlets. Follow us on Twitter and find us on both Facebook and Google+!