4 Game-Changing Strategies the Upswing Poker Lab Taught Me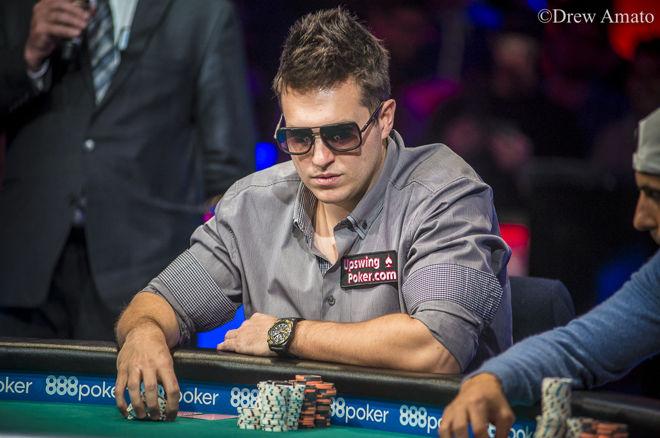 I've played poker recreationally for a long time, but 18 months ago I decided to have a crack at playing full-time. My strategic understanding of the game was patchy at best, though, so I set out to find training material that would give me solid fundamentals. Basically, the plan was to build my game from the ground up.
After doing some research, I went with the Upswing Poker Lab for a few reasons. First, head coaches Doug Polk and Ryan Fee have proven track records in the game, both of them having worked their way from the bottom to the top. Knowing that they've achieved success by putting in the work motivates me to do the same.
They also bring in coaches who specialize in different areas (like Fried Meulders for 6-max cash-games, and Parker Talbot, a.k.a. 'tonkaaaap', for tournaments). Diversity of knowledge was important to me, as I wasn't sure which game format I would be most drawn to.
Finally, the structure of the Lab made perfect sense. Rather than many individual videos on a variety of ideas, the Lab releases a monthly 'module', which contains a collection of videos that give you a comprehensive understanding of an entire topic.
I want to share with you some of the most valuable strategy concepts that the Upswing Lab taught me, all of which improved my game and increased my win-rate. Implement them in your own game and I'm sure you'll see the same results.
1. Which Hands to Play in Every Pre-Flop Spot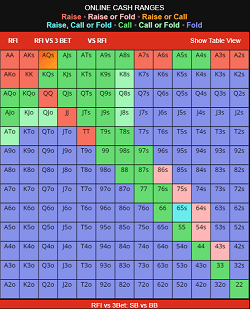 When I first began refining my game, one of the things I looked for was a concrete and detailed pre-flop guide that would tell me what hands to play from each position. Fortunately, the Upswing Lab offers exactly three in-depth 'Chart Viewers' for online cash games, tournaments and live poker. These include detailed range charts that tell you which hands to raise-first-in (RFI), which hands to 3-bet or call with versus a RFI, and which hands to 4-bet or call with after you've raised-first-in and then faced a 3-bet. The charts cover every position at the table (including 9-handed positions), so you can be guided on the correct play in any situation. For live poker – where limping is common – Upswing included an additional set of ranges for dealing with pesky limpers.
Where I once felt lost, these guides helped to give structure to my pre-flop decision-making. I can't post all of them here, but you can get some RFI ranges for free. Whether you're new to poker or want to rebuild your game from pre-flop on, this is a great place to start.
2. Knowing When to Run Big Bluffs
There is an art to bluffing in poker. It takes more than a 'feeling' that your opponent is weak. In the Lab's 'Post-Flop Play' modules you'll learn more about the factors that determine when you should and shouldn't bluff. This material taught me to identify the optimal hands to bluff with, and the ideal situations in which to do it.
Most illuminating was the idea that bluffing is rarely, if ever, based on gut feelings. Rather, bluffing is grounded in logical theories. For example, blockers play an essential role in knowing when to bluff. A 'blocker' refers to when a player holds a specific card that 'blocks' their opponent from having hand combinations that contain that same card. The player holding the blocker can use this information to their advantage, as it tells them that it is impossible for their opponent(s) to have certain hands, and less likely for them to have certain others.
When bluffing, it is ideal to use hands that block the value range of our opponent, as this makes it less likely that they will call our bluff. The most obvious case is when a player uses a nut flush blocker to bluff with. For example, if we have
on
, our hand makes it impossible for our opponent to have the nut flush, allowing us to bluff more effectively. Additionally, both of our cards block a possible straight (T9 and AT), making it even less likely that our opponent has a strong value hand that will call our bet. Knowing how to use blockers to bluff more effectively is just one of many useful concepts in the Lab's post-flop modules.
3. A Straight-Forward System for Constructing Post-Flop Ranges
Unlike pre-flop, the complexity of post-flop poker makes it impossible to give ready-to-use ranges for all spots. And compared to pre-flop, post-flop play can feel intimidating and confusing. Doug devised a unique, convenient and effective strategy to solve this problem, which allows players to construct post-flop ranges on-the-fly. In 'The Four Categories' video under the 'Foundations' section of the Lab, Doug explains how to group your post-flop hands into four categories:
Category 1: Hands to value-bet with. This includes any hands which are strong enough to bet or raise for value.
Category 2: Hands to check or call with. These are not quite strong enough to value bet, but too strong to fold. This category functions well to bluff-catch with.
Category 3: Hands that aren't strong enough to call with but can work well as bluffs.
Category 4: Hands that are too weak to continue with and will be folded to a bet.
These categories make post-flop play easier to manage, and working out what category a particular hand falls under can help you to avoid making costly mistakes.
4. Adjusting to Your Opponents' Strategies and Exploiting Them
Depending on the stakes that you are playing, your opponents will exhibit certain tendencies common to the entire player pool. The Lab taught me how to identify and exploit those tendencies, and for different player pools. This can do wonders for your win-rate. For example, players at lower stakes ($0.25 / $0.50 and below) have a tendency to call too often and bluff too infrequently. We can exploit these tendencies by using a larger size with our value hands, by bluffing a little less often, and folding at a higher frequency versus barrels. Ryan tests these adjustments himself in the '$50 NL 10,000 Hand Sample Breakdown' module, which prove to be very effective.
You can learn more about making different adjustments from the 'Play & Explain' videos in the Lab, which feature real-time play and commentary from the Upswing coaches. They cover a range of stakes, so you can observe differences between them.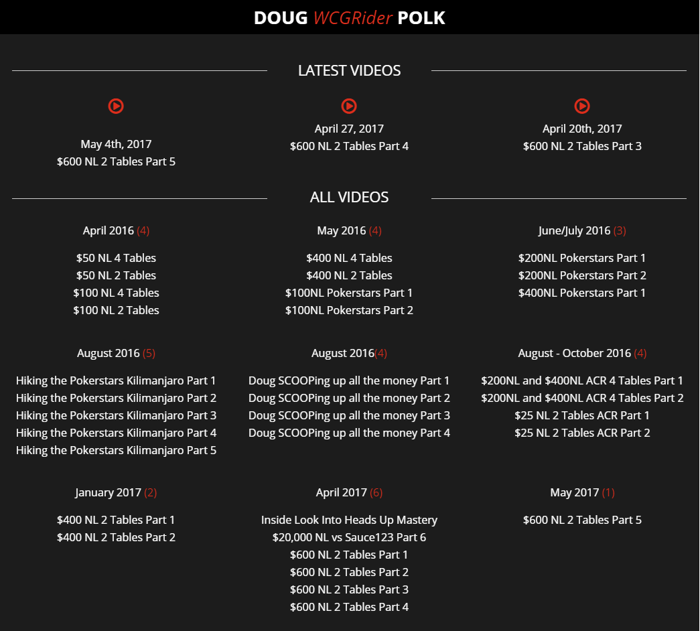 Is the Lab Really Worth it?
Although I consider myself an intermediate player at this point, the training material at the Upswing Lab is continually expanding and diversifying, which keeps it relevant and valuable. With a library of more than 40 modules and a new one added each month, there are hundreds of hours of video content to explore. I've only scratched the surface, and will continue to dig in.
For more advanced players, a module like Fried & Ryan's 'Introduction to Solvers' demonstrates that the coaches are committed to offering up-to-date material and covering the latest developments in poker strategy. Above all, and to echo a point I made earlier, having 24/7 access to a knowledgeable community of coaches and players has been indispensable. I certainly won't be leaving the Lab anytime soon, and I hope to see you there!
Sponsor generated content by Upswing Poker
Be sure to complete your PokerNews experience by checking out an overview of our mobile and tablet apps here. Stay on top of the poker world from your phone with our mobile iOS and Android app, or fire up our iPad app on your tablet. You can also update your own chip counts from poker tournaments around the world with MyStack on both Android and iOS.