You Could Be Cheating, and Not Even Know It!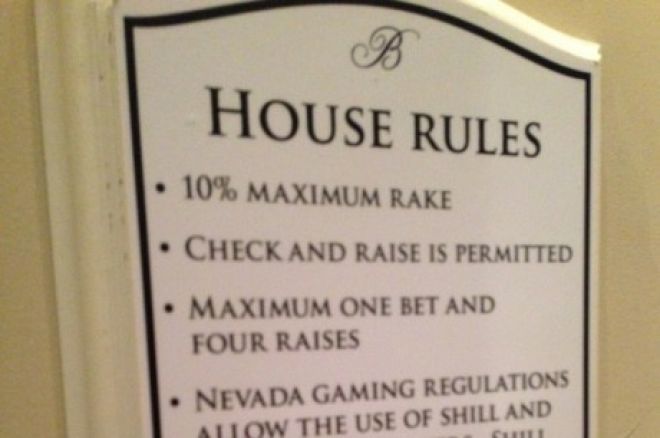 For new poker players choosing to play in a live poker room for the first time, the experience can be exciting and fun — and perhaps more than a little anxiety-producing.
In a series of articles for Learn.PokerNews, Robert Woolley has been drawing upon years' worth of live poker experience to help new players know what to expect before making that first venture into a casino. Some of the articles in Robert's "Casino Poker for Beginners" series have touched upon rules that sometimes trip up newcomers to live play. This week he covers one of the most important ones new players need to keep in mind, especially if they happen to make that first visit to a casino poker room with a friend.
As Robert explains...
I write today to warn you about a practice that is common among players new to poker, who engage in it innocently, not realizing that it is both unethical and a violation of one of the most important rules of the game. That practice is collusion.

A typical example is two friends heading to the casino to spend a few hours playing poker together. They're worried that the cutthroat nature of the game — a game in which the whole point, after all, is to win the other players' money — may cause hard feelings and damage their friendship if they really go at each other hard. So they make a deal to prevent this.

The deal may take any of several forms. Maybe if one of them puts in a raise, the other has to drop out of the pot. Maybe they'll never bluff each other, so that a strong bet always indicates a strong hand. Maybe they'll never slow play each other....

For our purposes, all of these agreements, plus many other forms they might take, are equal — and equally wrong.
Collusion is obviously a serious offense, disrupting the "intensely individualistic" game of poker (as Robert describes it), ruining its integrity and introducing multiple types of unfairness with each instance.
Head over to Learn.PokerNews and read more about why it is important to avoid collusion, as well as why new players sometimes accidentally fall afoul of it in "Playing Poker With a Friend? There's One Rule You Must Know."
Get all the latest PokerNews updates on your social media outlets. Follow us on Twitter and find us on both Facebook and Google+!