The Cash Game Festival Bratislava at Banco Casino was a huge success with tons of action on and away from the felts.
The Cash Game Festival hosted televised feature tables twice per day, commentated on by Cash Game Festival Head of Media Henry Kilbane and Bulgaria's Petyo Andonov. Of course, there were plenty of guests throughout the festival especially when Kilbane and Andonov headed to the feature tables to play themselves.
Unibet Poker Ambassador and The Chip Race podcast producer and co-host David Lappin found the most success at the televised feature tables after winning €4,162 in €5/€5 pot-limit Omaha for 832.8 big blinds and walked away with the Cash Game Festival Bratislava trophy on Day 2. The trophy is awarded to the player that wins the most big blinds at any of the ten feature tables at the festival. Along with the trophy, Lappin also won a Cash Game Festival package valued at €1,000 to a future festival.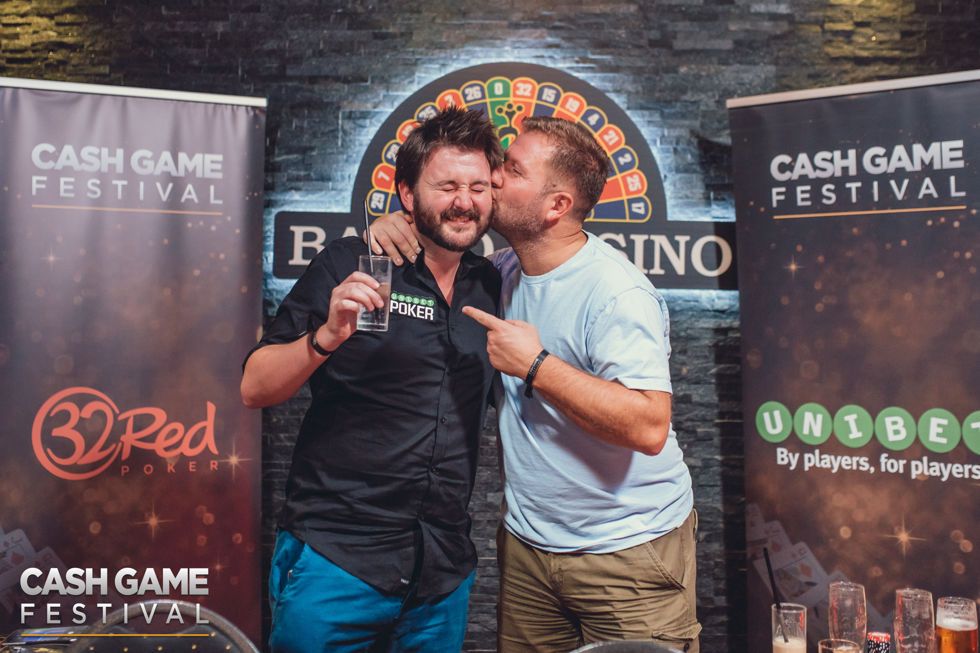 Lappin didn't start off in the lead for the trophy as Peter La Terra, who has been to just about every Cash Game Festival, took charge on the first day of the festival after booking a profit of €1,506 or 753 big blinds at a €2/€2 pot-limit Omaha feature table.
After Lappin topped La Terra's big win, he cruised into victory with nobody else coming close to challenge him. To cap things off, Lappin also was the biggest winner at the final feature table of the festival when he won €701 or 355.5 big blinds in €2/€2 pot-limit Omaha.
Lappin, who specializes in tournaments, was humble after he won the trophy but if it was up to him this article would have a different title.
"I feel very humble about winning the trophy," said Lappin. "There were many great players here this weekend and I had a great time. I feel like the headline should read 'Tournament Donk Luckboxes Cash Game Festival.'"
Lappin wasn't the only player to win big at the festival as 32Red Poker player Youness Barakat was the biggest winner at his fifth feature table in the last two festivals and Unibet Poker Ambassador Rauno "Estonian Jesus" Tahvonen won back to back feature tables on the penultimate day of the festival in two different poker variants. In addition, two-time Cash Game Festival trophy winner Kevin Malone, Tomas Baramyai, and Matus Gabzdil were all the biggest winner at various feature tables.
Cash Game Festival Bratislava Feature Table Winners
| Day | Player | Game | Profit | Big Blinds Won |
| --- | --- | --- | --- | --- |
| Day 1 | Peter La Terra | €2/€2 PLO | €1,506 | 753.0 |
| Day 1 | Youness Barakat | €1/€3 NLHE | €233 | 77.7 |
| Day 2 | Henry Kilbane | €1/€3 NLHE | €380 | 126.7 |
| Day 2 | David Lappin | €5/€5 PLO | €4,162 | 832.8 |
| Day 3 | Kevin Malone | €1/€3 NLHE | €296 | 98.7 |
| Day 3 | Tomas Baramyai | €5/€10 NLHE | €1,965 | 196.5 |
| Day 4 | Rauno Tahvonen | €5/€5 PLO | €1,158 | 231.6 |
| Day 4 | Rauno Tahvonen | €5/€5 NLHE | €1,610 | 302.0 |
| Day 5 | Matus Gabzdil | €1/€3 NLHE | €538 | 179.3 |
| Day 5 | David Lappin | €2/€2 PLO | €701 | 355.5 |
The action was equally exciting away from the tables, especially for those with the hospitality package compliments to those who won a package at a previous festival or through the festival's partners 32Red Poker and Unibet Poker.
Organized activities including welcome drinks, a laser tag competition, a gin tasting virtual reality experience, and a VIP party. In addition, Banco Casino provided top-notch service including a free buffet and ample drinks for players each evening.
The environment didn't go unnoticed by trophy winner Lappin.
"I also want to give credit to Cash Game Festival's Henry Kilbane and his fantastic team," shared Lappin. "They spoiled us all week with many amazing activities including nonstop bar service."
Don't Miss Tallinn
If you were unable to make it out to Bratislava, rest assured you will not have to wait too long to enjoy the next festival.
On Nov. 21-25, the Cash Game Festival heads back to where it all began to the Estonian capital of Tallinn at Olympic Park Casino for another five days of nonstop cash game action. The festival is expected to attract many players from around the globe, including many that just enjoyed their poker vacation in Bratislava.
As usual, the PokerNews live reporting team will be on hand to report on all the events both on and away from the tables.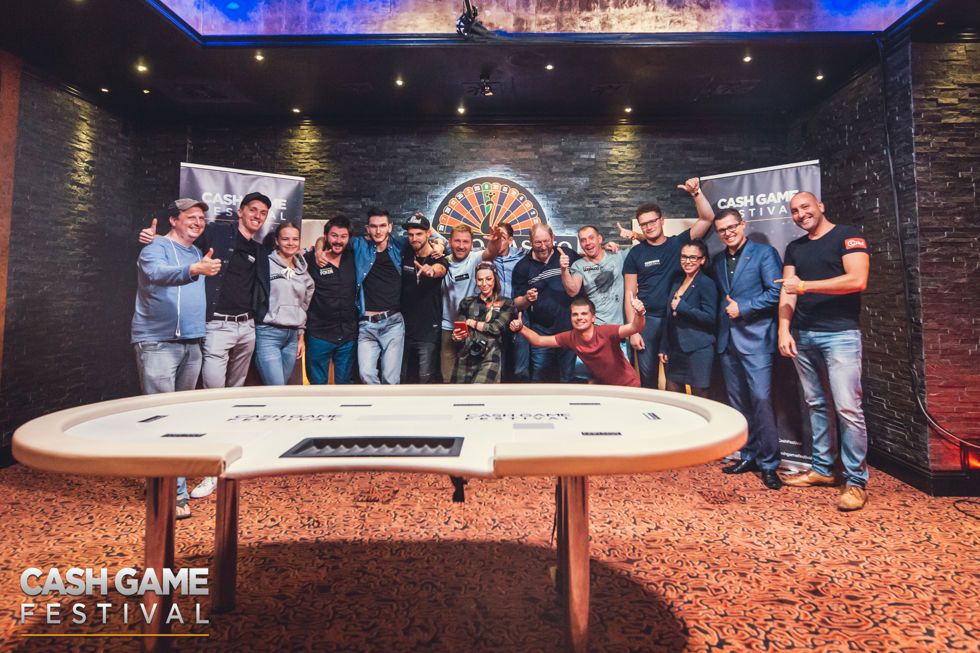 Photos courtesy of Natalie Pastakeda/Cash Game Festival.