Day 3 of the Cash Game Festival Bratislava at Banco Casino Bratislava was full of action both on and away from the tables.
The day began for those with the hospitality package with gin tasting and a virtual reality experience. Players that qualified for the festival through Cash Game Festival's online partners Unibet Poker and 32Red Poker were joined by others and good times were had by all.
Among the players in attendance was Youness Barakat, who was interviewed by PokerNews on Facebook Live later in the day.
The action was hot in the casino with 10 tables running simultaneously, including many running throughout the night. This is one off from the casino record of 11 tables which was set the last time the Cash Game Festival was in town in April.
Kevin Malone won the most money on the first feature table after booking a profit of €296 or 98.7 big blinds. Malone is in Bratislava on the house after winning his second Cash Game Festival trophy during the last festival at Platinum Casino in Sunny Beach, Bulgaria in August.
A trophy and a Cash Game Festival package valued at €1,500 is awarded each festival to the player that wins the most big blinds out of any of the 10 feature tables.
Tomas Baramyai outperformed Malone both in terms of big blinds and profit during the later feature table with stakes moving up to €5/€10 no limit hold'em. He played against a tough table that included Unibet Poker Ambassadors David Lappin and Espen Uhlen Jorstad and binked a profit of €1,965 or 196.5 big blinds.
Speaking of Lappin, he is currently the man to beat for those vying for the trophy during the last four feature tables of the festival. Last night, Lappin won €4,162 or 832.8 big blinds at a €5/€5 pot-limit Omaha feature table.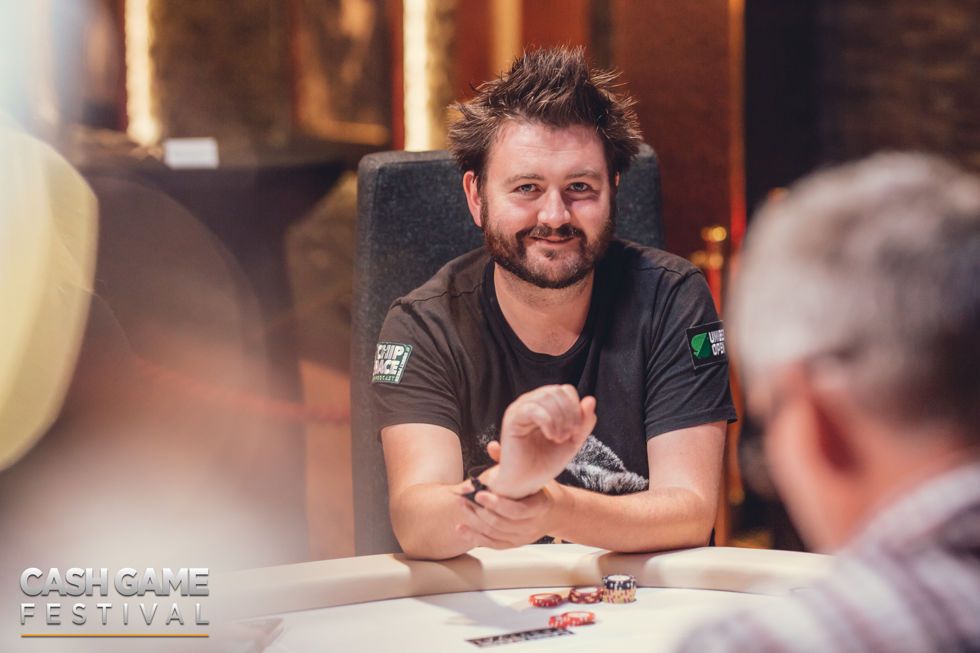 Here is a look at the biggest winners of the first six feature tables of the Cash Game Festival Bratislava.
Cash Game Festival Bratislava Feature Table Winners
| Day | Player | Game | Profit | Big Blinds Won |
| --- | --- | --- | --- | --- |
| Day 1 | Peter La Terra | €2/€2 PLO | €1,506 | 753.0 |
| Day 1 | Youness Barakat | €1/€3 NLHE | €233 | 77.7 |
| Day 2 | Henry Kilbane | €1/€3 NLHE | €380 | 126.7 |
| Day 2 | David Lappin | €5/€5 PLO | €4,162 | 832.8 |
| Day 3 | Kevin Malone | €1/€3 NLHE | €296 | 98.7 |
| Day 3 | Tomas Baramyai | €5/€10 NLHE | €1,965 | 196.5 |
Stay tuned at PokerNews for the last two days of the Cash Game Festival.