The Cash Game Festival Tallinn at Olympic Park Casino is off to an amazing start with tons of poker action and an electrifying buzz throughout the poker room.
During much of the night, there were seven tables in action with games running in no-limit hold'em, pot-limit Omaha, and Sviten Special.
The festival kicked off with welcome drinks at 6 p.m. EEST with many of the Cash Game Festival regulars and online qualifiers from 32Red Poker, Unibet Poker, betsafe Poker, and Olybet poker enjoying a few drinks together.
Many players couldn't wait to get into the action with four tables running by the end of the welcome drinks ceremony.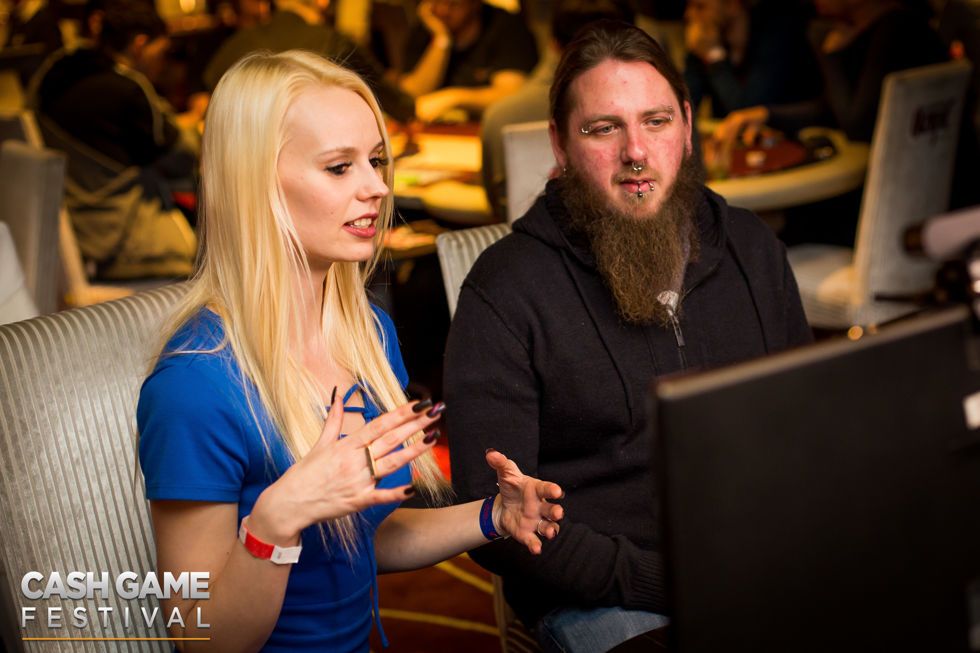 As will be the case throughout the festival, today featured two televised feature tables on the Cash Game Festival Twitch channel and embedded in our coverage. Cash Game Festival Commentator Christin Maemets was the host with several guest hosts joining her including Ryan "Metalface" Davey.
The first televised feature table was a unique one with bartenders around Tallinn competing it out in €1/€1 no-limit hold'em. The drinks were flowing and for a change, the bartenders weren't the ones serving them. Oliver Florea was the biggest winner shipping a profit of €204 or 204 big blinds. He barely edged out the €198 won by Taavo Raag.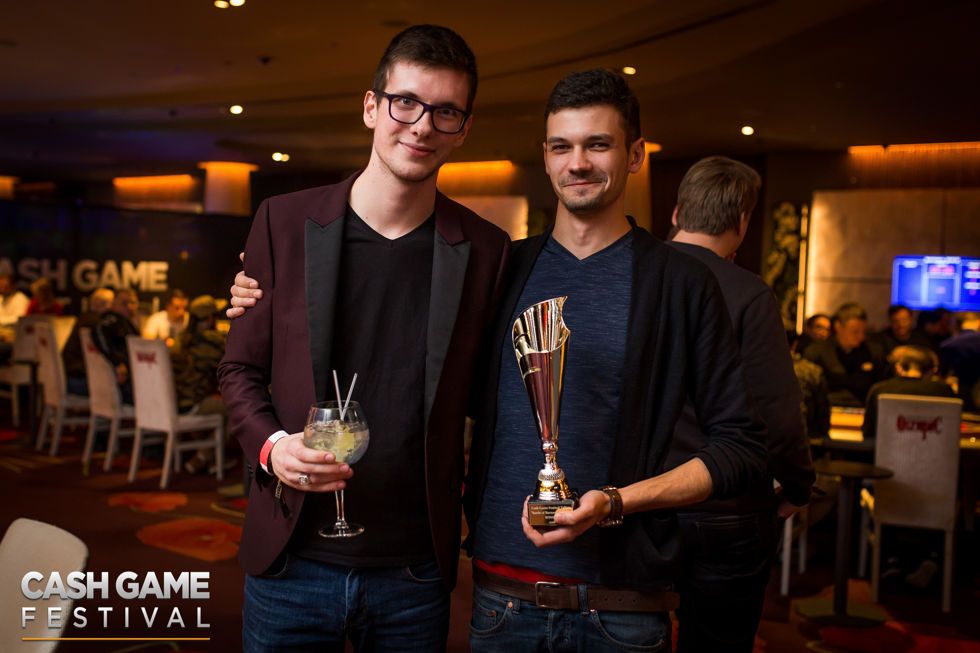 Although any win was nice, it was extremely unlikely that Florea would be in contention for the Cash Game Festival Tallinn trophy awarded to the player that wins the most big blinds at any of the 10 feature tables this festival. However, Florea still was awarded a special-edition trophy for the biggest winner of the first-ever barmen feature table.
The later feature table was an action table with the stakes changed to €2/€2 pot-limit Omaha. Two-time Cash Game Festival trophy winners Kevin Malone and Martin "Franke" von Zweigbergk were both hoping for a big win.
Malone was able to manage a decent win of €1,726. Usually winning 853 big blinds would be enough to not only be the biggest winner at the feature table but also have people wondering if he would also win the Cash Game Festival trophy.
However, Malone was trumped by Estonia's Rain Jogioja after he pulled out a win of €1,845 or 922.5 big blinds.
Jogioja credited both luck and timing for his big win.
"I got a bit lucky early on, especially with garbage hands," shared Jogioga to PokerNews. "Then I won a huge hand calling off a bluff by Franke to put myself in good position to be the biggest winner at the table."
Tomorrow the action is expected to be even bigger both on an away from the tables. The day starts relatively early for those with the hospitality package with bowling. PokerNews was informed to be ready for a surprise at the bowling event.
Stay tuned at PokerNews as we reported the action with four more exciting days still yet to come.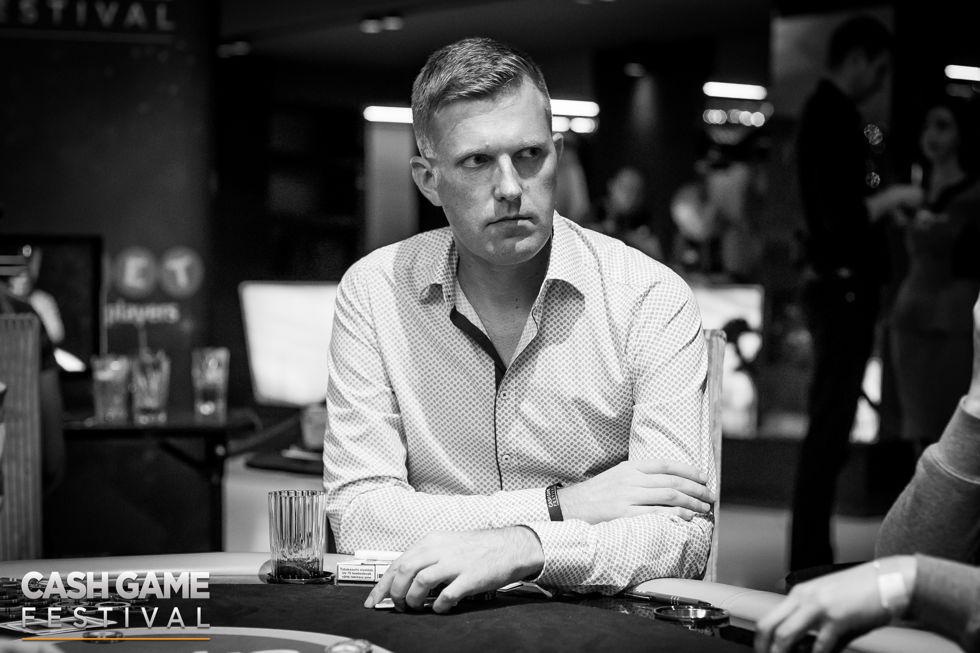 Photos compliments of Harry Tiits/Cash Game Festival.