We sat down with PokerStars LIVE at the Hippodrome Ambassador Chris Da-Silva to talk all about his role, the Hippodrome card room and the Platinum Pass up for grabs right here in the capital.
PokerNews: Chris, thanks for speaking with us. Tell us about you and what you do as a PokerStars LIVe at the Hippodrome Ambassador?Chris Da-Silva: Ultimately I play poker for a living! My responsibilities are to promote the brand, the game and the premises.
PN: How long have you played poker for?
CD-S: I've played poker since 2006, but professionally more since 2011. I've been playing full time for three years and I've been sponsored by the Hippodrome since the start of this year, so it's coming up for eight months.
PN: Talk to us about the London scene, because we know how strong the poker community here is?
CD-S: Every time you see people it's like a time to re-network with each other. But at the same time, you can't forget that we're all competitors. You share a drink, you exchange pleasantries, but when you're back at the table everyone ultimately has the same goal - to be victorious.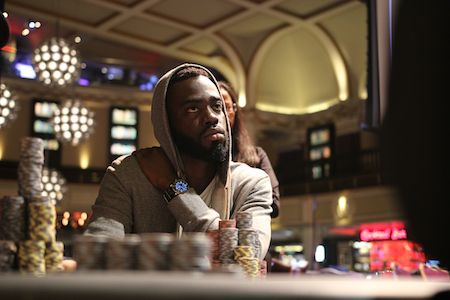 PN: Is that challenging when you see everyone so regularly around the London card rooms?
CD-S: It certainly has its challenges, but at the same time for people like myself, I play this for a living so I travel a lot. It just means that because this is a big hub, it's special when I get to reconnect. You make the most of the breaks to catch up with people. And every once in awhile there's good news like a win to celebrate, whether that's you or someone else.
PN: What is the quality of poker in London?
CD-S: It's a special place to play poker, but it's a tough scene. Players in London and those from across Europe who come here are very competent. Everyone knows what they're doing so it makes it slightly harder at times.
PN: How has your year been so far?
CD-S: So far it's had its ups and downs. More ups than downs but still a mixed bag. Poker is like that. I've only been playing tourney poker for four years max so it's something I get my head around. Last year was definitely my best year results-wise, but I've still got two months to go for this year so we'll see how it goes.
PN: What do you say to people at the table who ask what your patch means?
CD-S: My role is to continue to promote the brand, share/spread the word and get people to visit the Hippodrome. Because I'm very confident that once people visit they'll fall in love with it like I did. Before I was directly an ambassador I only had good things to say about them. Anyone who has played at the Hippodrome and across London would say that the Hippodrome is the best card room in the UK. Just the professionalism, game options and the premises. It's just a very well-run card room.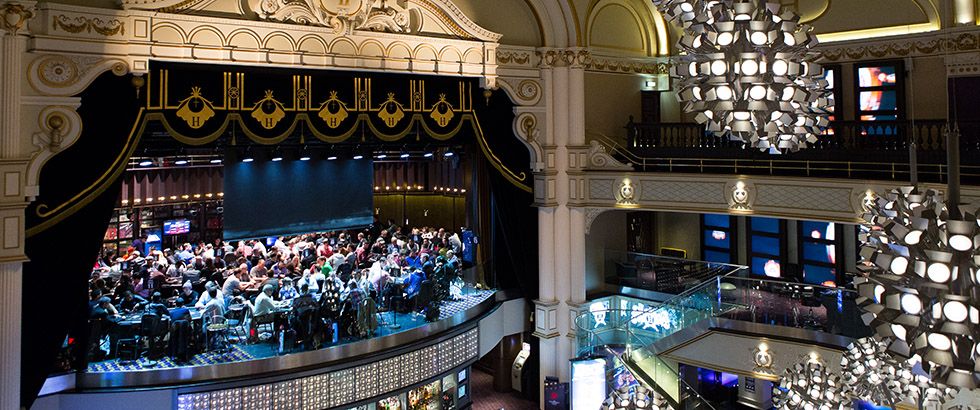 PN: What is your view on other sponsored pros in poker, whether that's for a specific property like yourself or for a site in general?
CD-S: Sponsorship is a business. When they're signing people in emerging markets it shows they've got ambition. from a business perspective, it makes sense. from a players perspective, I think it's great. It creates awareness for the brand but also creates a following of the individual. differnet terms but typically it broadens your scope int erms of what events you can or can't play. It's every poker player's dream to be sponsored.
PN: And the awareness of the brand in this case is for the Hippodrome as a property?
CD-S: Exactly. London might not be an emerging market, but not many people know about the Hippodrome outside of London. If I'm going to Blackpool or Nottingham, people outside of the London bubble don't know about it. But you get speaking about it and people start asking questions about it. I invite them! I tell them I'll get them a drink and to come check it out.
PN: And does that approach work?
CD-S: It does actually. In the last few weeks i've been in Luton, Nottingham and Malta. The amount of people i've spoken about the Platinum Pass and that they can win it in london for £140. They're all asking me where! And I tell them about the Hippodrome and they look into it. As long as they're willing to look into it that's the main thing.