The first-ever PokerNews Cup in North America is right around the corner, taking place today and tomorrow at the Borgata Hotel Casino & Spa.
The first day of action kicks off at 4 p.m., when players will be competing for a mountain of cash thanks to the $2,150 buy in and the ability for players to reenter while late registration is open (first 9 levels). Players start with 30,000 in chips. The first 12 levels will be 30-minutes long, after that the levels go to 40-minutes. Levels on the final table will last 50-minutes each.
Surviving players will return the tomorrow at 12 p.m. for Day 2, when an eventual winner will be crowned and history will be made.
A big turnout is expected for this event in no small part due to it taking place during the heart of the 2016 Borgata Poker Open. The poker festival, which has been running since Sept. 6, has been a huge success thus far by drawing in players from around the United States to Atlantic City, New Jersey, for tons of hot poker action and more.
Not Just Poker! Spas, Bars, Clubs, Restaurants and More!
If you've been to the Borgata, you already know why it is the top casino destination on the east coast. If you haven't been there, now is a perfect chance to do so. You can not only be part of history in our very first US-based PokerNews Cup, but also have a fabulous experience thanks to everything that the Borgata offers.
If you are heading to the Borgata for the PokerNews Cup, you are already expecting to play a ton of poker. Outside the tournament, there are other events running as part of the Borgata Poker Open and ring games running around the clock.
When off the felt, you can relax in your world-class hotel room or head to Spa Toccare, where you can enjoy a full spa treatment and swim in their luxurious indoor pool. You can even get a bit of exercise in the spa gym, appropriately called the Pump Room.
As if one spa isn't enough, you can head up to the 32nd floor to experience the two-story Immersion Spa, which offers tons of spa treatments, an indoor lap pool and a fitness center. Also, if the weather holds up, you can also enjoy the newly opened Borgata Outdoor Pool, which features over 300 lounges, daybeds and cabanas surrounding a 3,200-square-foot Roman-style pool.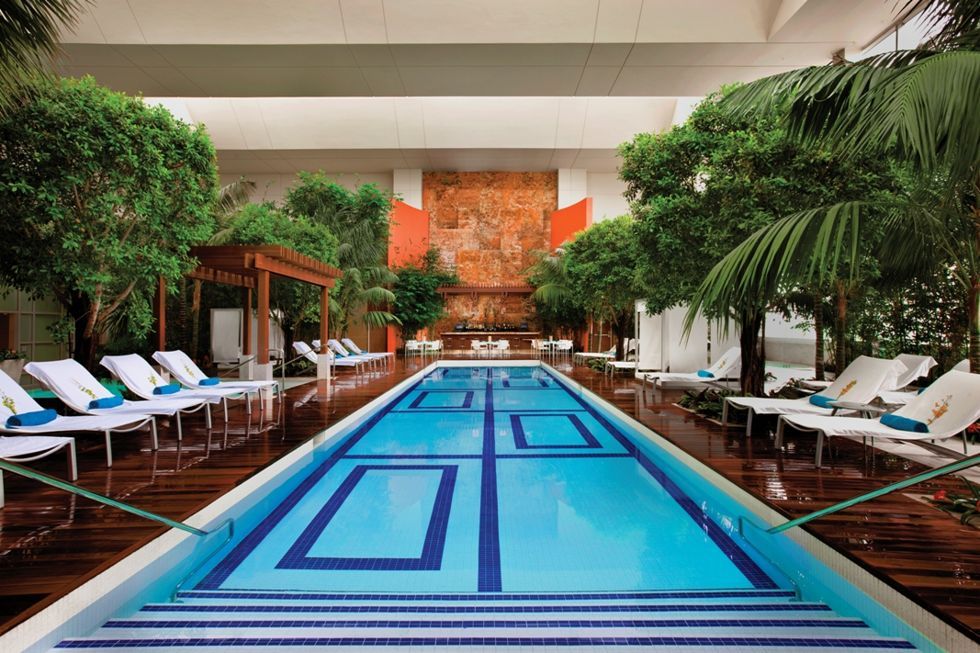 Of course this isn't to say everything about the Borgata outside of poker is about relaxation. Right next door to the Borgata Outdoor Pool is the Borgata Beer Garden, where you can enjoy over 15 different domestic and craft beers on tap.
While this bar is certainly recommended for beer lovers, there are plenty of other bars to choose from including Gypsy Bar, 28 West, B Bar, Long Bar, Boot N' Whip and Sunroom Lounge & Sunbar.
Let's not forget restaurants as there are no shortage of world-class places to eat including Bobby Flay Steak, Wolfgang Puck American Grille, Fornelletto, Izakaya and Old Homestead Steak House. Each of these great establishments hosts a bar as well, including wine bars at Fonelletoo and Old Homestead and a sake bar at Izakaya.
There are also many casual dining options which might prove to be better for your budget and could fit in better with any time constraints you may have.
If you are looking for something a bit more exciting than bars and restaurants, you can head to the popular Premier Nightclub and dance the night away. It also goes without saying, for a different kind of excitement, you can see if Lady Luck is on your side in casino games and slot machines on one of the largest casino floors in the world.