The Third and Final Starting Day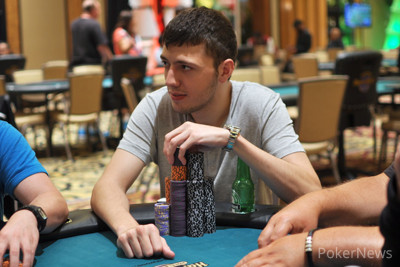 Hello, and welcome back to sunny South Florida for the third and final starting flight of the Seminole Hard Rock Poker Open $10 Million Guarantee Championship Event. Days 1a and 1b attracted a total of 1,324 entrants, and with the board already reading 540 for Day 1c, the guarantee will certainly be achieved.
Leading the surviving players from both 1a and 1b is 21-year old Gjergj Sinishtaj. Sinishtaj bagged 376,000 chips after the second starting flight, while the Day 1a chip leader, Aaron Schaff, ended with 326,600.
While PokerNews is not offering live updates from this event, the participating players will be able to utilize the MyStack App. You can download the app for iPhone or Android now to get started. Then, create a new PokerNews account or update your current one to start updating your status immediately. Your followers can see all the live action that you're involved in.
Along with the player updates, PokerNews will be providing you with feature pieces and interviews straight from the tournament floor.
Players who survived either Day 1a or 1b can still play on 1c, and if they finisher with a bigger stack than on the previous two days, they can forfeit those chips.
The cards will be in the air shortly, so be sure to come back and check the Player Updates page powered by the MyStack App.