Letempt Leaves Anderson in Shambles, Xu Finishes Him Off
Level 24 : 50,000-100,000, 100,000 ante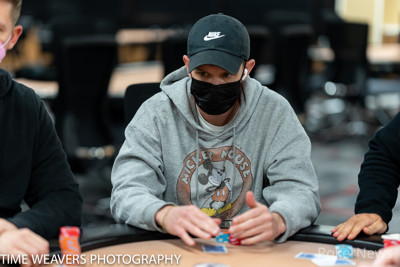 Upon arriving at the table there was a monster pot between Benjamin Anderson and Jonathan Letempt. The pot seemed to be around 1.7 million and already had
board on the felt.
Anderson was all-in, and Letempt was in the tank. In the end, Letempt called for a little over 1.5 million and Anderson turned over
for two pair. Letempt then slammed his
on the table for the win with his second pair taking the cake.
Just a few hands later, Anderson moved all in for around 200,000 and Kevin Xu instantly shoved over the top. The rest of the tabled respectively declined and the two put their cards on the table.
Benjamin Anderson:

Kevin Xu:
The dealer fanned out a devastating
flop for Anderson as Xu rolled over broadway in the first three cards. A
runout was of no help for Anderson and he was sent home.