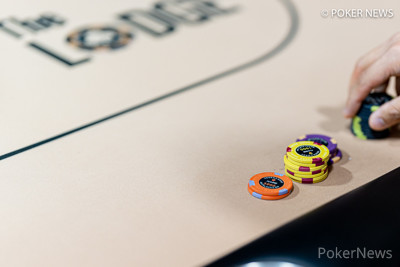 With the Lodge Poker Club staring in the face of a large overlay for this $750K guarantee event, they went to social media to promote the overlay and let players know about the big value.
So far it appears to have worked as Day 1e is up to 252 entries with 30 minutes still left to enter and still one more flight to go this evening.
There have been many brand new faces to the series today, some of whom flew in from out of state to take part in this juicy opportunity, including John Gallaher who is making a rare non WSOP event appearance. He is one of many to congregate for this tournament today.