Quantum Leap, The Quantum Day 1i Buy-in Jumps to $550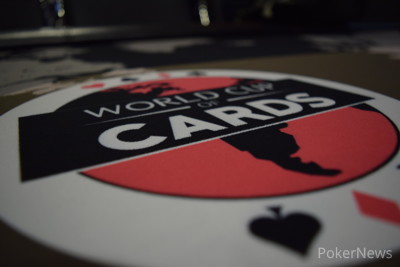 The Quantum Tournament, which started back on August 17 is getting ready to play its eighth of ten starting flights. This is the biggest starting flight buy-in for the Quantum at $550. The bigger buy-in means a bigger percentage of the field will make Day 2. Twenty percent of the field will advance and each advancing player will take $400 for their effort.
The levels start at 20 minutes until level ten. Then go to 30 minutes from 11 to 20. The remaining levels are 40 minutes until the tournament is heads up. Day 2 of the Quantum starts September 13th. [Removed:105] is the man to catch, sporting the biggest Day 2 stack so far at 399,100. Players can also direct buy-in to Day 2 for $2,200 and start with 150,000 chips.
The Quantum is Event #1 of the World Cup of Cards. The WCC is a month-long tournament series hosted by Playground Poker Club. PokerNews will be here throughout the festival, bringing you all the news, updates, and photos. Follow @pokernews on Twitter for live updates, Periscope broadcasts, and more. Also, follow PokerNews on Facebook and Instagram.