Winner Poker Background
Winner Poker is one of the most popular skins on the iPoker Network thanks to its fantastic customer service team, massive first deposit bonus, and exclusive VIP program where players can exchange points for bonuses or even cold, hard cash — up to $125,000 in one transaction!
Along with its superb online poker client, Winner Poker also runs one of the best online casinos in the industry, so if poker is not going your way, you can simply step inside the state-of-the-art online casino and relax in there.
250% Up To $2,000 Welcome Bonus
Get off to a great start at Winner Poker with a massive welcome bonus of 250% up to $2,000. For every 500 points you earn, $5 of your bonus will be transferred to your real-money poker account. Download Winner Poker now to see what it's all about!
Points are earned at the rate shown in the table below: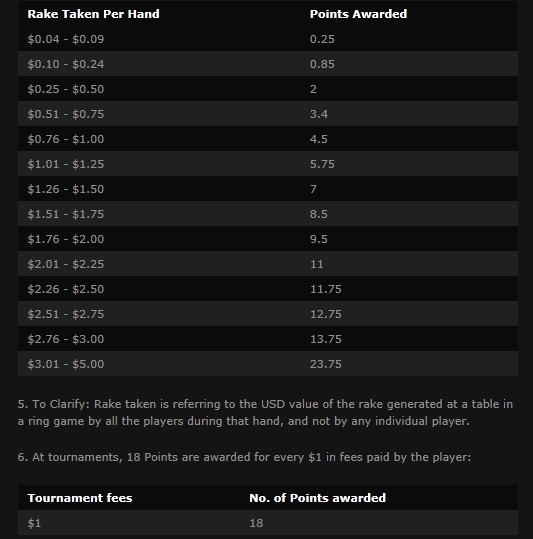 Along with the gigantic $2,000 first-deposit bonus Winner Poker also offers daily freerolls, a $250 Bad Beat Bonus if you lose with quad kings, an exclusive VIP program that allows players to cash in points for up to $125,000 and more!
Player Traffic
Winner Poker is part of the iPoker Network, the largest online poker network in the world. During peak times, between 1800 CET and 2300 CET, there are generally around 7,000 players playing real-money cash games and tens of thousands playing single-table and multi-table tournaments.
The majority of the cash-game players are focused on the short-handed, no-limit hold'em tables. There is also a lot of traffic in the pot-limit Omaha games, and you'll find seven-card stud, as well.
Playability
Winner Poker players can enjoy the latest in Playtech design with an interface that is modern, fast-moving and user-friendly. The play at Winner Poker's colorful tables is smooth, with no lag or disconnection issues. The animations are fluid, and Winner's Playtech software includes multi-table mini-view, detailed statistics, and an easy-to-follow hand history.
Winner Poker players can also use their account and bankroll at the popular Winner.com Casino. Winner Poker is one of the up-and-coming Internet poker sites, showing growth each and every month.
Limits and Rake
Winner Poker applies a "no flop, no drop" policy, which is common across a number of online poker rooms. This means that if the hand is settled before the flop is dealt, no rake is taken. For the most part, the rake is set at 5% and is capped depending on game type, limit level and number of players seated. For no-limit and pot-limit tables, the rake is capped at $3 up to the $10/$20 limits and moves to a cap of $5 for levels $25/$50 and above.
Software and Extra Features
As a member of the iPoker Network, Winner Poker offers its players a wide range of features that are constantly being updated. Some of these features include:
Resizable Tables — Adjust the size of your tables to make playing multiple tables easy.
Auto Top-Up — Have the software automatically reload your stack in cash games to maximize your potential profits.
Player Notes — Easily create and manage notes on all of your friends and foes.
Hand-Strength Indicator — Allow the software to display your hand strength so you never fold a winning hand again!
Game History — Upon request, your entire game history can be sent to you, or view your recent plays in real time.
Buddy System and Player Search — Keep track of your friends and the fish with a unique buddy system and player-search facility.
Full-Screen Option — Maximize your experience by using all of the computer screen.
Winner Poker Customer Service
Winner Poker has one of the best customer support departments in the industry. The site offers 24-hour live telephone support with toll-free numbers for the U.K. and Canada. Once logged into Winner Poker, players can also connect to the Winner Poker support team by clicking on the "Live Online Support" link on the poker client's lobby page.