Differences Between American and European Roulette: The Ultimate Guide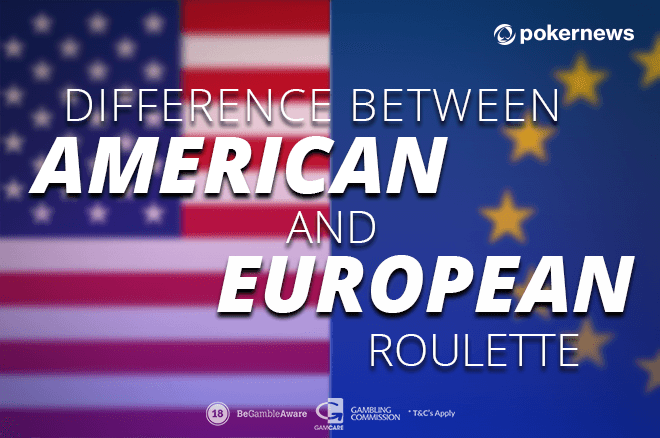 American Roulette and European roulette are two similar yet very different games
The Roulette table layout changes in each version of the game
You should always choose the single zero roulette over the double zero wheels
No. More. Confusion. Do you want to know what is the real difference between American and European Roulette?
That's what you find on this guide.
Roulette is one of the most played Casino games, and such popularity comes (also) from the invention of many variants of the game.
The most popular versions are the American and European Roulette.
On this article, you find clear and easy to understand answers to questions like:
What do the American and European wheel have in common?
What is the difference between American and European Roulette?
What Roulette strategy is best on American vs European Roulette?
The Main Difference Between American and European Roulette
A quick look at the Roulette table layouts and at each Roulette wheel should be enough for you to notice the most important difference between American and European Roulette.
It doesn't matter whether you play Roulette online or you are standing next to a Roulette table at a brick-and-mortar Casino.
The difference is subtle yet clear. And the same difference affects both the design of the wheel and the house edge.
The Difference in Roulette Wheels
The American wheel has 38 pockets for the Roulette ball to rest in. Those are black and red numbers, from 1 to 36. And two extra green pockets for a single 0 (0) and a double 0 (00).
If you glimpse at European Roulette (often referred to as French Roulette), you will also see 36 numbered pockets that are either red or black. But only one green pocket for zero.
Also, you may notice that the numbers on the wheels are not in the exact same order. But that's a less relevant difference between European and American Roulette.
The main difference between an American and European Roulette wheel is the number of green pockets / zeroes. The European roulette wheel features one green pocket (0) whereas the American Roulette wheel (more popular in Las Vegas) features two of them: 0, 00.
The Difference Is in the House Edge
Although this subtle difference may seem irrelevant, it is one that can have an enormous impact on the outcome of your games.
American Roulette vs. European Roulette: the House Edge
The odds of winning when betting on particular numbers at American Roulette are lower. 1 in 38 compared to 1 in 37 when playing European Roulette.
In some games, when the odds are lower, the payouts are bigger. And that's logical, right?
But it's not the case with American Roulette.
Even with lower odds, for betting on the winning number you get paid the same - 35 to 1. Just like in European Roulette.
Having that extra green pocket was not the American Roulette designer's whim. It was a strategic move for the house to have a higher edge.
All in all, when you play American Roulette, the House Edge is 5.26%. And that's a lot. In the case of European Roulette, the House Edge is only 2.7%.
That's a huge difference, considering you are playing the same game, with exactly the same payouts, and the same level of excitement.
Which Variant of Roulette is Better?
Better odds, lower house edge… Do I need to spell it out?
The difference between American and European Roulette may be subtle. But the odds make European Roulette a better option.
Don't get me wrong.
I am not saying you should never ever play American Roulette. If you put a good Roulette strategy in place, you can lower the House Edge significantly no matter which variant you play.
Plus, playing American or European Roulette for free doesn't make that much of a difference to your bankroll, does it?
And finally, there are more variants of European Roulette to try online. Don't limit yourself to only American or only European Roulette.
There are so many Roulette variants for you to choose from, that you can alternate between the games where you get better chances (European Roulette) and the ones you want to play to try something new.
For example, you can try the Double Ball Roulette (free, on this page) where you play with two balls at the same time. And you know how they say, "double the action, double the fun!"
Where to Play American and European Roulette
No matter which version of Roulette you choose, you need a place to play it. And that should be a good place, too. Especially, if you want to play Roulette for real money at an online Casino.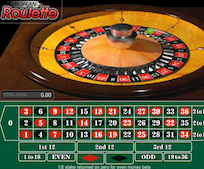 In 2022, I recommend you to have a look at the European Roulette and American Roulette games featured, an up-and-coming new website with lots of Roulette games.
Here's a quick list of the different Roulette games available at Mongoose.
Important Note: You need to register on the site (free) to access both the real money and the demo version of all Roulette games. I have included also some of the other Roulette variants you can play there, so you can understand how rich is their portfolio of Casino games.
A selection like that one is great to discover the game, understand the differences between European Roulette and American Roulette, and enjoy even the craziest single-number bets.
To know if you are eligible for the welcome bonus, continue to this page.
The promotion presented on this page was available at the time of writing. With some Casino promotions changing on daily basis, we suggest you to check on the site if it still available. Also, please do not forget to read the terms and conditions in full before you accept a bonus.