Poker Rules - How to Play Poker Games
Most Popular

Texas hold'em is the most popular of all poker variations. All of the marquee tournaments around the world (WSOP, WPT, EPT, etc.) are played in a variation of this game.

Most Popular

Omaha poker is mainly played with high hands only, but the high-low split version is also popular. Omaha High-low (aka "Omaha Hi-Lo", "Omaha hi/lo", "Omaha high/low" etc.). In Europe Omaha limit high-only is dominant. In the US, the HiLo game is...

Most Popular

Seven-Card Stud Poker: before the start of the Texas hold'em poker boom a couple of years ago, seven-card stud was one of the most popular poker variations.
Other Games
Poker Hands
From highest to lowest.
1. Royal Flush
The best possible hand in Texas hold'em is the combination of ten, jack, queen, king, ace, all of the same suit
2. Straight Flush
Five cards of the same suit in sequential order
3. Four of a kind
Any four numerically matching cards
4. Full house
Combination of three of a kind and a pair in the same hand
5. Flush
Five cards of the same suit, in any order
6. Straight
Five cards of any suit, in sequential order
7. Three of a kind
Any three numerically matching cards
8. Two pair
Two different pairs in the same hand
9. One pair
Any two numerically matching cards
10. High card
The highest ranked card in your hand with an ace being the highest and two being the lowest
Download Poker Hands Ranking in pdf
Must Have Rooms
Home to the biggest tournaments online, these rooms also have the largest player base, great bonuses, tons of action and the best software. If you don't have accounts here, you are missing out on the best that online poker has to offer.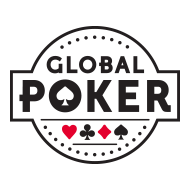 Legal Online Poker in the US
Editor's rating:

10
Available on:
Bonus info
2 x $1000 Free Roll. A legal online poker room in the United States.
Key features
Legal poker in the United States
Cash out through PayPal
Deposit options
PayPal...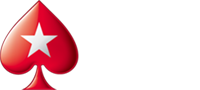 Download PokerStars Play, start your world poker tour and feel like you are playing at the WSOP!
Editor's rating:

8
Available on:
Bonus info
Join PokerStars Play and compete in free Texas hold'em and Omaha tournaments and Spin and Go's with real people across the world.
Key features
Can play on Windows, Apple, iOS or Android, and connect with Facebook friends on the app.
Get up to 100,000 chips per day for free with Daily Chip Bonuses.
Deposit options
PokerStarsPay...

250,000 chip sign-up bonus plus a free mega bonus spin
Editor's rating:

10
Available on:
Bonus info
The biggest brand in poker has an online social poker room that it invites you to play at.
Key features
Can sign-up with a couple of mouse clicks
No download necessary thanks to it being browser based